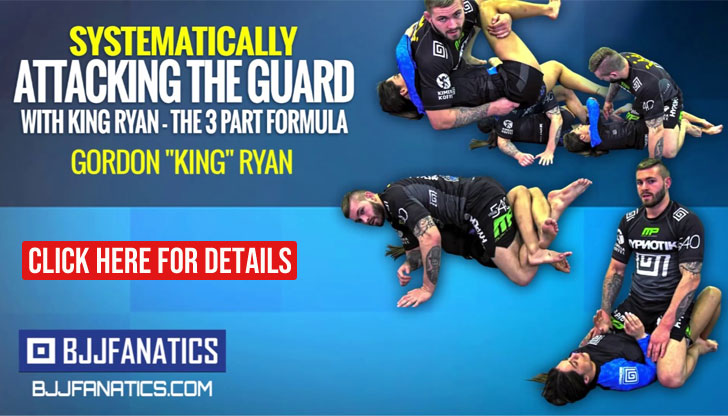 Rafael Correa de Lima, commonly known as Rafael "Gordinho" is a former Brazilian Jiu Jitsu world champion and one of the main figures in competitive BJJ at the turn of the 20th century. Rafael Correa is also the brother of another iconic figure of the sport, Roberto "Gordo" Correa who is often regarded as the creator of the half guard. "Gordinho" has traveled the world also as a coach, opening academies and being an ambassador of the sport in Asia and the US.
Rafael Correa Jiu Jitsu
Full Name: Rafael Correa de Lima
Nickname: "Gordinho" because he is "Gordo's" younger brother. Gordinho mean's little Gordo.
Lineage: Mitsuyo Maeda > Carlos Gracie Sr. > Helio Gracie > Carlos Gracie Junior > Rafael Correa
Main Achievements:
World Champion (1998 black)
Brazilian National Champion (1994 purple, 1995 & 1996 brown &1997 black)
World Silver Medallist (1997 brown)
Pan American Silver Medallist (2000, 2003 black)
Pan American Bronze Medallist (1997 brown)
Favourite Position/Technique: N/A
Weight Division: Peso Médio (82kg/181lbs) and Meio Pesado (88kg/194lbs)
Team/Association: Gordo Evolve
Rafael Correa Gordinho Biography
Rafael Correa de Lima was born in Rio de Janeiro, Brazil on August 19, 1975. Rafael and his brother Roberto befriended Renzo, Ralph and Ryan Gracie at the Anglo-American School of Rio de Janeiro, becoming almost inseparable with the Gracies, it was through this bond that Rafael and Roberto started practicing BJJ at the age of 10.
Gordinho started making a name for himself as a competitor in his adolescence wining several championships and holding the title of Brazilian National Champion for 4 years straight, being his last in 1997 only a few weeks after he earned his black belt. Rafael Correa also traveled around the world being sought out by several academies, from Australia to the United States for his coaching abilities. In The US, Rafael Correa worked alongside Renzo Gracie at the famous Renzo Gracie Academy in New York, an academy he helped develop from its foundation in 2004 up to 2009. This partnership resulted in an important contribution as a teacher and as the academy's administrator.
Rafael Correa was also involved in the expansion of the Evolve-MMA group in Singapore, where he spent two years. After a layoff to be with his family, Rafael Correa returned to Brazil where he became involved in his brother's academy, Gordo Jiu Jitsu in Rio de Janeiro.