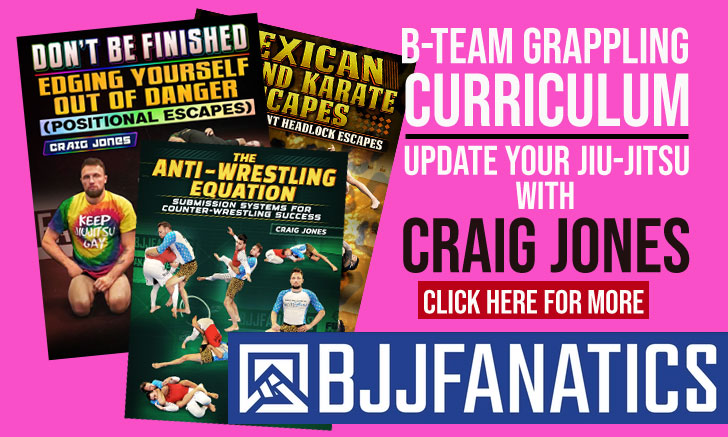 Rodrigo Carvalho is a Brazilian jiu jitsu black belt under the legendary Pascoal Duarte and Marcio Antony, being also one of the most revered coaches and businessmen in the grappling world. A former International Brazilian Jiu Jitsu (IBJJF) World Champion at blue belt, Carvalho swapped a steady career as a physiotherapist in his home country for the uncertainty of opening a martial arts academy – Gracie Barra Vancouver, in Canada. Through his hard work and creative business mind Rodrigo developed GB – VN into one of the most successful BJJ gyms in the world, a module closely studied by many working in the field.
Rodrigo Carvalho Jiu Jitsu
Full Name: Rodrigo Carvalho
Nickname: N/A
Lineage: M. Maeda > C. Gracie > R. Gracie > Osvaldo Alves > Pascoal Duarte > Marcio Antony > Rodrigo Carvalho
Main Achievements:
IBJJF World Champion (2001 blue)
FJJAM Amazonas State Champion (2002 purple)
IBJJF South American Champion (2007 brown)
Favorite Position/Technique: N/A
Weight Division: Peso Pesado (94,30 kg / 208.0 lbs)
Team/Association: Gracie Barra
Rodrigo Carvalho Biography
Rodrigo Carvalho was born on September 8, 1981 in Roraima, Brazil's northernmost state commonly known for its Amazon rainforest.
Rodrigo's father was the first ever physical education (PE) teacher to work in Roraima, who soon introduced his son to the sporting world. Growing up in a sports oriented environment Carvalho became embedded in the fitness lifestyle from a very young age.
Successful in a variety of sports, particularly swimming where he held a state time record, Carvalho was drawn to jiu jitsu as a 14 year old by his sister's boyfriend – a BJJ purple belt at the time. The sport didn't naturally appeal to Rodrigo who deemed it "too much hugging between grown men" for his liking at first (quote from Carvalho in an interview to BJJ Heroes). That changed when he was taught the triangle choke by the aforementioned sister's partner.
After some further persuasion, Rodrigo agreed to try a class. In it he was paired up with another trial class member (a large adult man) for sparring. Although Carvalho knew close to nothing about jiu jitsu, he did manage to sink in the triangle technique learned at his home, forcing the submission. Rodrigo was overwhelmed by how easily he, a skinny 14 year old, had just forced the tap on a grown man much bigger than himself, this episode becoming the catalyst for his pursuit of BJJ.
Carvalho's first instructor was Salim Dib, a former vale tudo (no holds barred) fighter who taught a more self defence/street fighting style of jiu jitsu. Rodrigo became exponentially interested in the martial art devoting most of his spare time to grappling, but the commute to the gym – which was located very far from his home was a problem. After 12 months debating on what to do with regards to this issue, Rodrigo decided to leave Dib's team to join a more local grappling club – one led by the legendary black belt Pascoal Duarte.
Duarte's classroom was very much geared towards sport jiu jitsu, and it was representing Pascoal's academy that Rodrigo started competing, mostly in Manaus (one of the strongest BJJ hubs in Brazil) who had a great rivalry with neighbouring Roraima.
As a blue belt Rodrigo Carvalho was already training full time. His hard work and talent shined through at the 2001 IBJJF/CBJJ World Championship, when he conquered a gold medal. After this tremendous achievement Rodrigo's father convinced him to set BJJ aside and focus on his studies, arguing that there was no future in this sport. Accepting his fate Rodrigo moved to Brasilia to study physiotherapy.
When in Brasilia Rodrigo was advised by Pascoal Duarte to train at the local Gracie Barra gym. There Carvalho befriended two important figures in his future career: Alexandre "Dande" and Roberto "Tussa". Dande was also learning physio and got on very well with Carvalho, the two eventually started a social project coaching jiu jitsu to underprivileged kids in the burg of Varjão – Brasilia. Carvalho spent 6 years coaching pro bono at this association.
In 2005 his friends Tussa and Dande traveled to California – USA to compete, and ended up settling there. Rodrigo remained in Brazil, further specializing his physiotherapy degree and keeping busy with the Varjão BJJ project. He would eventually visit the United States in 2007 – following one of his students at the Pan American Championship, but returned to base after.
2008 was a traumatic year for Rodrigo who saw his best friend Magno pass away in his arms after a car accident. After this ordeal Carvalho decided life was too short to spend it following other people's beliefs rather than his own. Leaving two well paid jobs and a fiance behind, Rodrigo decided to move to the United States of America (2009) to pursue his true passion – jiu jitsu. In the meantime Carvalho had earned the rank of black belt under Marcio Antony and Pascoal Duarte.
Rodrigo arrived in California equipped with willingness to learn and work. He did not know any English, something he learned mostly by communicating with fellow training partners at his friend Dande's academy. Carvalho also took time to learn the Gracie Barra protocol to the finest detail, a meticulous effort that would come in handy years after.
After hearing back from a cousin who lived in Vancouver, Rodrigo visited the well known Canadian city and immediately fell in love with the landscape deciding to move there. Training at the local Gracie Barra academy while working odd jobs (mainly in construction) to earn a living, Carvalho pressed on for over 1 year before the owner of the GB affiliate opted to sell the gym due to the stagnation of the business.
Rodrigo bought the academy, teaming up with a partner but jiu jitsu trading was hard work and students difficult to find. After a while his partner decided to quit and sold his part of the franchise to Carvalho. Finding himself alone on this BJJ enterprise, Rodrigo did not shy away from labor. In trying to improve on the already successful Gracie Barra business module, Carvalho looked for other viable avenues outside the box finding what he was looking for in an after school program developed by local taekwondo schools.
Combining his hard work with many more innovative ideas, Gracie Barra Vancouver became revered as one of the most successful jiu jitsu gyms in the world and a case study inside the team's world wide network.