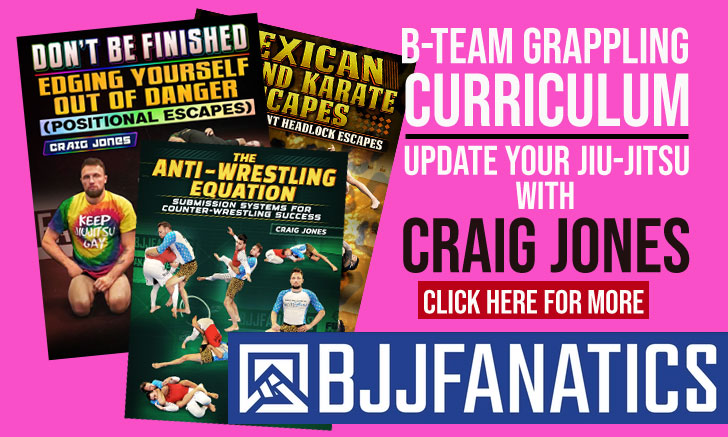 Jessica Swanson is a Brazilian jiu jitsu black belt under Rafael "Formiga" Barbosa and a representative of the Soul Fighters team in the sport/martial art's international competitive circuit. Widely regarded as one of the top middleweights of her generation, Swanson's reputation was earned while battling in in the lower belt divisions of the sport, particularly as a brown belt, a time when Jessica earned titles in the International Brazilian Jiu Jitsu Federation (IBJJF) World and Pan American Championships as well as a silver medal at the European Open.
Jessica Swanson Jiu Jitsu
Full Name: Jessica Constance Swanson
Nickname: N/A
Lineage: Mitsuyo Maeda > Carlos Gracie > Helio Gracie > Carlson Gracie > Ricardo Libório > André Almeida > Rafael "Formiga" Barbosa > Jessica Swanson
Main Achievements:
1st Place IBJJF São Paulo BJJ Pro (2018)
1st Place IBJJF New York BJJ Pro (2019)
2nd Place IBJJF São Paulo BJJ Pro (2018*)
2nd Place IBJJF Washington DC Open (2019)
Main Achievements (Colored Belts):
1st Place IBJJF World Championship (2018 brown)
1st Place IBJJF Pan Championship (2017 / 2018 brown)
1st Place IBJJF Pan Championship No-Gi (2016** purple)
1st Place UAEJJF North America Continental Pro (2018 brown)
1st Place IBJJF NY Spring Open (2018 brown)
1st Place IBJJF Boston Spring Open (2018** brown)
2nd Place IBJJF European Open (2018 brown)
2nd Place UAEJJF Abu Dhabi Pro (2018 brown + black)
3rd Place IBJJF World Championship (2015 purple, 2017 brown)
3rd Place IBJJF Pan Championship (2017* brown)
* Absolute
** Weight and absolute
Favorite Position/Technique: Closed Guard
Weight Division: Peso Médio (69,00 kg / 152.5 lbs)
Team/Association: Soul Fighters
Jessica Swanson Biography
Jessica Swanson was born on July 26, 1996 in Stamford, Connecticut, United States of America, growing up in New Haven, CT.
At the age of 9 Jessica already showed interest in combat sports and martial arts, particularly due to her older brother's influence (Terin Swanson) who was very curious about these activities. Following Terin's lead Jessica signed on to boxing and Brazilian jiu jitsu classes around this time, though her priority lied in boxing.
Aspiring to become a professional boxer during her early teens, her focus slowly shifted towards jiu jitsu, once again following the lead of her brother. By the time she was 15 she decided to quit the ring to dedicate her full attention to the tatami.
Both the Swanson brothers started training at Best Way Jiu Jitsu, a gym which had an affiliation with American Top Team through coach Hitalo Machado. The Swanson's trained at BW for 3 years before Rafael Barbosa moved to the United States and settled in Connecticut. Then 11 year old Jessica and her sibling switched to the Soul Fighters (SF) camp under Barbosa's guidance.
Advancing through the belt system while competing for the SF team, Jessica also found time to attended University in Connecticut at University of Bridgeport, graduating from college (2018) with a Bachelor's in International Political Economy and Diplomacy. Swanson also spent an extended period in South Korea where she focused on her East Asian Studies, combining jiu jitsu training (with team T.A.R. in Cheonan) with her academic duties. All these activities while paying regular visits to Tijuca, Rio de Janeiro, Brazil to train at the Soul Fighters Headquarters with Leandro "Tatu" Escobar.
Jessica Swanson's hard work on and off the mats earned her back to back Pan American titles as a brown belt, while conquering also her first world title. A memorable grappling season which earned the young Connecticut grappling star her black belt on June, 2018 while standing on the podium of the IBJJF World Championship.
Jessica Swanson vs Ana Cardoso