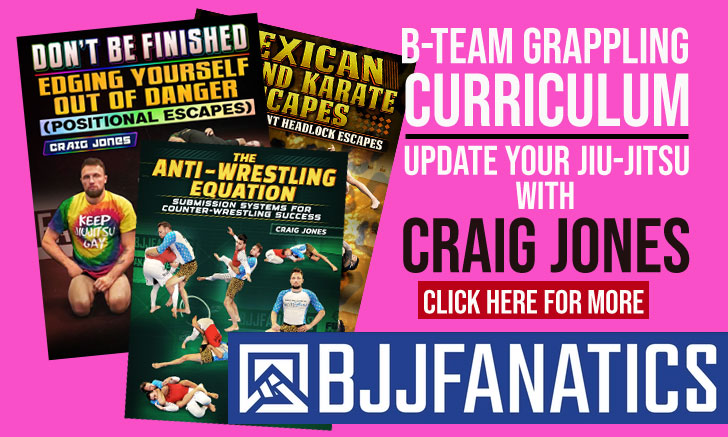 Paulo Caruso is a judo black belt and a former student of Osvaldo Alves in Brazilian jiu jitsu, from whom he earned the rank of coral belt. Widely regarded as one of the top athletes in the sport during the 1980's, Caruso is also known for his work as a coach, developing the ground games of Olympic judo athletes such as Flávio Canto (who earned his jiu jitsu black belt under Master Paulo) and Rafaela Silva.
Paulo Caruso
Full Name: Paulo Roberto da Silva Caruso
Nickname: n/a
Lineage: Mitsuyo Maeda > Carlos Gracie sr > Reyson Gracie > Osvaldo Alves > Paulo Caruso
Main Achievements:
Copa Company Champion (1986/1985)
Copa Vansport Champion (1984)
World Championship 3rd Place (1996)
Favorite Position/Technique: Armbar/Choke
Weight Division: Peso Leve (73kg/161lbs*)
Team/Association: Osvaldo Alves
* Old CBJJ weight system, today lightweight is 168lbs.
Paulo Caruso Biography
Paulo Caruso was born on May 8, 1966 in Rio de Janeiro, growing up in the area of Copacabana, where he was a neighbour to the Gracie family.
Being a sporty child, Caruso grew up surfing and playing beach football at the Esporte Clube Juventus, a local club where Otavio "Peixotinho" – Carlson Gracie black belt also played. It was through Peixotinho that Paulo was introduced to jiu jitsu at the age of 13/14.
3 months into his grappling training, his instructor left town and moved to Sao Paulo. Most of Peixotinho's class joined Carlson Gracie's academy, but Paulo Caruso opted to train with Osvaldo Alves, influenced by a close friend who trained there.
Paulo was a natural athlete, who was dedicated and trained intensively, while competing in every available tournament. He went through the ranks quickly, and earned the reputation of being one of the top Brazilian grapplers of his generation.
By 1984 Paulo was already a brown belt competing at the Vansport Cup (VSC), a tournament seen as the sport's most prestigious competition at the time. One of the measurements set by Rickson Gracie that year – a leader in the Jiu Jitsu Federation, was that every VSC champion would automatically be promoted to the next belt. This way avoiding what we now call 'sandbagging', a practice followed by many instructors at the time as a way of guaranteeing team points in the overall scoreboard.
Caruso won the lightweight division with ease, earning his black belt at the age of 18, in just over 4 years of training. Always active in the local tournaments, Paulo decided to study physical education, finishing his degree in 1989. Only then did he start coaching jiu jitsu (while also fading away from competition).
In 1996, after a 5 year hiatus from jiu jitsu's tournaments, Paulo decided to return for a chance to conquer a gold medal at the very first World Jiu Jitsu Championship, held in Rio de Janeiro. Although inactive for quite some time, the media and the president of the federation (Carlos Gracie Jr) mentioned Caruso as the lightweight division's 'most likely competitor' to win the trophy. And indeed he almost did. After 4 matches – all submissions in under 2 minutes, Paulo was forced to quit the race due to a deep cut in his eyebrow, during the semi final match.
Being from a very traditional jiu jitsu school, Paulo Caruso always gave plenty of time to the stand-up aspect of grappling, training judo not only with Master Osvado Alves, but also with the legendary instructor Geraldo Bernardes, who coached many judo olympians over the years.
It was through Master Bernardes that Paulo Caruso met Flávio Canto in 1991. Geraldo was a big fan of the groundwork and encouraged Canto (a judo purple belt then) to train with Caruso on his ground game and physical conditioning, a working relationship that lasted for 10 years.
It was also through Flávio Canto that Paulo started working at 'Instituto Reação' a Non-Governmental Organization built to encourage human development and social inclusion through sports and education, promoting judo while developing several high end athletes, including 2016 Olympic gold medalist Rafaela Silva.
BLACK BELTS UNDER MASTER PAULO CARUSO
Flávio Canto
Rogério Olegário
Assen Zalfa Jr
Luiz Alberto Fernandez
Mario Miceli
Leonardo Miceli
Nicolau Mario
Nelson Alves
Marcelo Colombo