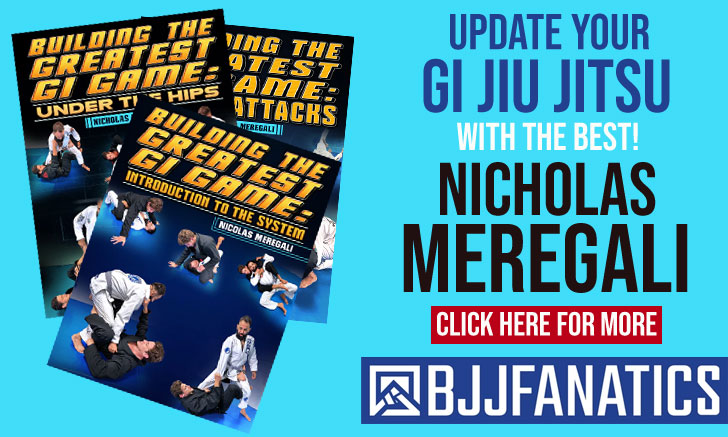 Paulo Guillobel is a Brazilian jiu jitsu black belt (5th degree) under Jorge Pereira, being also one of the most highly regarded figures in the community, as an instructor, competitor and ambassador of this grappling style. Having started his training in Rio de Janeiro – Brazil (1988), Guillobel moved to the US in 2000 where he established his own academy in San Clemente – California, a gym affiliated to the Ribeiro Jiu Jitsu Association.
Paulo Guillobel Jiu Jitsu
Full Name: Paulo Guillobel
Nickname: n/a
Lineage: Mitsuyo Maeda > Carlos Gracie > Helio Gracie > Rickson Gracie > Jorge Pereira > Paulo Guillobel
Main Achievements:
World No-Gi Champion (2008 master, 2011 senior 1)
Pan American Champion (2003 adult, 2006 master, 2010/2011/2012 senior 1, 2015 master 3)
World Masters Championship 2nd Place (2015 master 3, 2014 master 2, 2012 senior 1)
Favorite Submission/Technique: Armbar
Weight Division: Peso Leve (76kg/168), Peso Médio (82kg/181lbs)
Team/Association: Guillobel Jiu Jitsu Academy/Ribeiro Jiu Jitsu
Paulo Guillobel Biography
Paulo Guillobel was born on the 8th of April, 1974 in Barra da Tijuca, Rio de Janeiro – Brazil.
During his early teens Guillobel was targeted by a few of his school's bullies. In order to protect himself, Paulo decided to join a jiu jitsu school, choosing Jorge Pereira's academy on October 1988 for that effect.
Guillobel stood by his coach Jorge Pereira through all belts, earning his black belt on August 1996.
In early 2000 through a conversation with Johnny Machado at the famous Pepe Beach, Paulo was informed of Rigan Machado's intention of finding an assistant instructor for his beginners class in California. Guillobel had grown up watching Rigan compete in Brazil, having the utmost respect for the legendary grappler. He immediately applied for the position, moving to the United States on February that year.
Having great dedication to jiu jitsu, Guillobel eventually outgrew the Machado academy and left to open his own place in San Clemente, CA. A gym where he has produced many talented grapplers, including André "Pretzel" Pontes.
On August 2015, Paulo Guillobel earned the 5th degree on his black belt, a grade handed by Saulo Ribeiro – leader of the Ribeiro Jiu Jitsu Association, on the behalf of Rio de Janeiro's federation (FJJRio).
Website: guillobelbjj.com
Paulo Guillobel @Pan American Championship (2015)

Paulo Guillobel vs José Granja

Paulo Guillobel @No-Gi World Championship (2011)