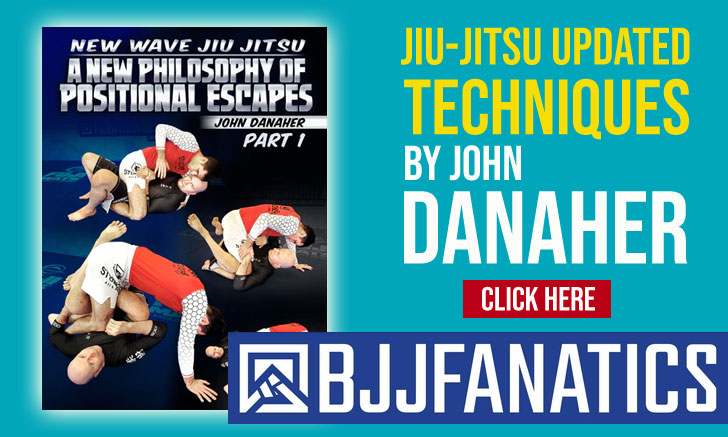 Rafael Dallinha, also known as "Rafinha" within the Brazilian jiu-jitsu community, is a black belt under the illustrious Rodrigo Medeiros from the world-famous Carlson Gracie "BJJ revolution Team". In 2017 Rafael founded a new jiu-jitsu team named =RADA= Jiu-Jitsu
Rafael Dallinha Jiu-Jitsu
Nickname: Rafinha is a friendly way of saying Rafael in Portuguese.
Lineage: Carlos Gracie > Carlson Gracie > Rodrigo Medeiros > Rafael Dallinha
Main Achievements:
1st Place SJJIF World Championship (2018 Master 1)
1st Place UAEJJF Grand Slam, LA (2018 Master 1)
1st Place IBJJF Houston Open (2014 Master 1)
2nd Place SJJIF World Championship (2016 Master 1)
3rd Place IBJJF World Master Championship (2014)
3rd Place IBJJF Asian Open (Master 2)
Main Achievements (Colored Belts):
1st Place IBJJF American Nationals (2004/2005/2006/2007)
1st Place IBJJF South American Championship (2001)
1st Place US Open (2009 brown)
1st Place IBJJF NY Open (2009 brown)
1st Place Carlson Gracie Memorial (2007 brown)
2nd Place IBJJF Pan American Championship (2007/2010 brown)
3rd IBJJF Pan American Championship (2004 blue)
Weight Division: Peso Médio (82,30 kg / 181.5 lbs)
Favorite Technique/Position: Footlock
Team/Association: RADA
Rafael Dallinha Biography
Rafaela Dallinha was born in 1982 in Florianópolis, Brazil.
A sporty kid while growing up, Dallinha's first grappling experience started at the age of 9 years, with judo, a sport/martial-art he practiced for many years.
At the age of 16 Dallinha decided to try jiu-jitsu, influenced by a few of his closest friends who already trained BJJ. He started with Rafael Mello and Murilo Rupp.
Showing talent from the get-go, Dallinha soon started competing in regional and state contests while still a white belt. Rupp, recognizing his skill and progression, gave him his blue belt and in 2004 sent him off to the United States to train under Rodrigo Medeiros, in San Diego, California.
Rafael further delayed his move to San Diego and decided to stay in Los Angeles for almost a year, training under Master Gerson Sanginitto. During his stay in LA, Sanginitto awarded him with his purple belt. Shortly after, Rafael finally made his way to his intended destination of San Diego to train under Master Rodrigo Medeiros where he got his black belt in 2010.
In 2017 Rafael founded a new jiu-jitsu team calling =RADA= Jiu-Jitsu, opening gyms in Southern California, namely in La Jolla and in Oceanside, California.
Banner picture taken by Lisa Lisa Pics.
Rafinha's (Blue gi) in Ralf Gracie's Tournament