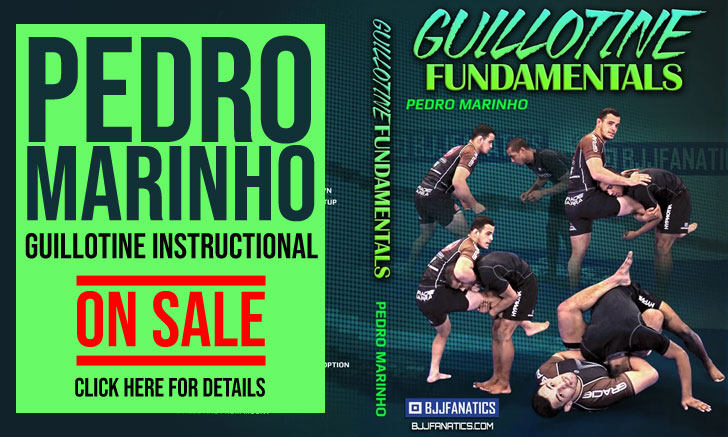 Leandro Escobar, also known as 'Tatu', is a Brazilian Jiu-Jitsu black belt under "Dedeco" Almeida, being also one of the leaders of the Soul Fighters BJJ academy and the head coach of its competition team in Rio de Janeiro, Brazil. Tatu has competed Jiu-Jitsu, Boxing (trains under coach Cláudio Coelho), Wrestling and in MMA (mixed martial arts) having fought against big names such as Zach Makovski.
Leandro Escobar Jiu-Jitsu
Full Name: Leandro Lopes Escobar
Nickname: 'Tatu' means Armadillo in Portuguese. The name was given when Leandro started Jiu-Jitsu because he used to only do half guard and he used to close himself up really tight, like an armadillo.
Lineage: Carlos Gracie > Helio Gracie > Carlson Gracie > Crézio de Souza > André Almeida >Leandro Escobar
Main Achievements:
2x Pan American Champion (2003 black adult, 2002 brown adult)
6x Rio de Janeiro State Champion
2x Brazilian National No Gi Silver Medallist (2010, 2009 black adult)
2x World No Gi Bronze Medallist (2010, 2007 black adult)
3x Pan American Bronze Medallist (2009, 2008, 2004 black adult)
Rio Open Bronze Medallist (2011 black adult)
Favorite Position/Technique: Half Guard
Weight Division: Peso Pluma (64kg/141lbs)
Team/Association: Soul Fighters
Leandro 'Tatu' Escobar Biography
Leandro Escobar was born on the 30th of April, 1981 in the burg of Tijuca, Rio de Janeiro – Brazil. He started training martial arts very early in life, at the age of 5 through Karate (where he reached the brown belt), he also added Capoeira and Luta Livre (a Brazilian style of submission wrestling) to his list of activities.
Jiu-Jitsu came in 1996, he started training because a few of his friends from school already trained at Marcio Stambowsky (also known as Macarrão) academy. It was Master Macarrão who initiated 'Tatu' in Jiu-Jitsu and who awarded him his blue belt. Shortly after which he switched camps and started training with André Almeida 'Dedeco', it was training at Brazilian Top Team that Leandro Escobar got his purple, brown and black belts (all from Dedeco), the latest being awarded on the 27th of November, 2002.
With the departure of Dedeco to the United States in the mid-2000s, Tatu found himself teaching, pairing up with his teammate Rafael 'Formiga'. In January 2008, Formiga and Tatu would join forces with Augusto Mendes (Tanquinho) and Bruno Mendes (Tank) as well as Master Alvaro Mansor to form a bigger team to which they called Soul Fighters. The team brought a fresh spirit to the sport and quickly started producing hot prospects in Brazil such as Diogo 'Moreno' and João Gabriel Rocha.
Banner photo taken by William Burkhardt of BJJ Pix.