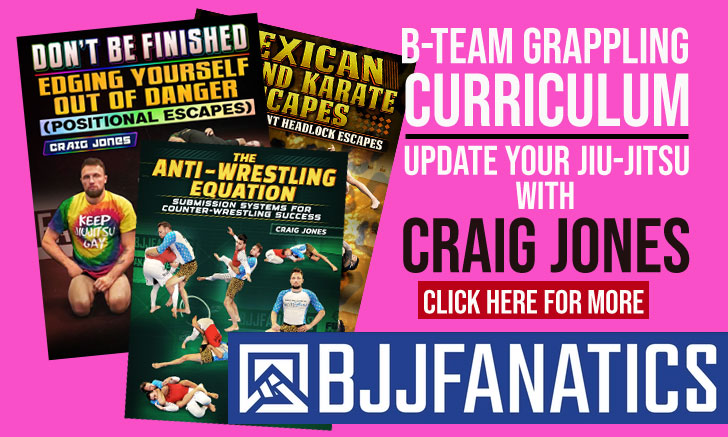 Rider Zuchi is a Brazilian jiu-jitsu black belt under Leandro Lo, who worked extensively with a number of other illustrious grappling coaches, including Augusto Ferrari, Fábio Negão, Diogo Nascimento, and more while representing the Ns Brotherhood as well as the Lotus Club teams. Rider's reputation as one of the top athletes of his generation was boosted while competing in the brown belt division (2019) of the International Brazilian Jiu-Jitsu Federation (IBJJF) circuit, where he conquered Brazilian National titles in both Gi and No-Gi. He later cemented that reputation with his standout black belt debut performance at the Copa Podio Grand Prix.
Rider Zuchi Jiu-Jitsu
Full Name: Rider Zuchi Samelo do Amaral
Nickname: N/A
Lineage: Carlos Gracie > Helio Gracie > Rickson Gracie > Marcelo Behring > Waldomiro Perez > Roberto Godoi > Marco Barbosa > Cicero Costha > Leandro Lo > Rider Zuchi
Main Achievements:
1st Place CBJJ Brazilian Nationals (2022)
1st Place AJP Grand Slam, RJ (2022)
2nd Place IBJJF European Open (2023*)
2nd Place CBJJ Brazilian Nationals (2021*)
2nd Place Copa Podio Heavyweight GP (2019)
2nd Place AJP Grand Slam, RJ (2020)
3rd Place IBJJF World Championship (2022 / 2023)
3rd Place IBJJF European Open (2023)
3rd Place CBJJ South Brazilian Nationals (2022 / 2023)
Main Achievements (Colored Belts):
1st Place CBJJ Brazilian Nationals No-Gi (2019 brown)
1st Place IBJJF South American Championship (2019** brown)
1st Place IBJJF Curitiba BJJ Pro Championship (2019** brown)
3rd Place CBJJ Brazilian Nationals (2019 brown)
Favorite Position/Technique: Knee Through Guard Passing
Weight Division: Super Pesado (100,50 kg / 222.0 lbs)
Team/Association: Ns Brotherhood m
Rider Zuchi Biography
Rider Zuchi was born on May 25, 1996, in Santana, a small town in the northern region of the Brazilian state of São Paulo, where he grew up.
During his childhood Zuchi played in a few school-related activities, being particularly adept at football (soccer), but it wasn't until he was 15 years old that he would truly embrace the sporting lifestyle, through jiu-jitsu.
Back in 2011, Rider's father was invited to participate in a jiu-jitsu class by one of his friends. The patriarch decided to take his enthusiastic teenage son along with him. Both fell in love with the sport/martial art immediately, becoming training partners from then on.
Rider's first instructor was Giannini Carlos of a Lotus Club Academy affiliate in Santana, who promoted Zuchi up until his blue belt. After his grading, given that the young athlete already wanted to pursue a sporting career in BJJ, Rider started going to Lotus' team headquarters to get his instruction from the team leader Fábio Negão.
Coach Fábio was a big influence on the young São Paulo native throughout his career. As a purple belt, however, Rider hit a slump in his evolution, which translated into his competitive record. Unsatisfied with the way his career was progressing, Zuchi decided to start training at Leandro Lo's gym – New School Brotherhood, one of the most successful grappling programs in the state. It was Lo who promoted Rider Zuchi to brown belt.
In 2019, Augusto Ferrari took over the Ns Brotherhood classroom from Leandro Lo, Rider then briefly became a student of Ferrari while having Lo his strongest reference. Later that year, Rider traveled to the South of Brazil to compete in Copa Podio. While in the region, Zuchi decided to compete at the IBJJF Porto Alegre Open, but as he was due to receive his black belt it was decided that he would be promoted prior to this event so that he could earn points for the top upcoming tournaments of the federation. As such, on November 26, 2019, Zuchi was promoted to black belt by Diogo Nascimento, who tied the belt around Rider's waist at the behest of Leandro Lo.
Rider Zuchi Grappling Record
84 WINS
BY POINTS


BY ADVANTAGES




BY SUBMISSION




BY DECISION




BY PENALTIES




BY DQ



46 SUBMISSIONS WINS
#5AD3D1
Choke from back
17
8
#fad11b
Arm in ezekiel
7
3
#fad223
Bow and arrow
2
1
#039a1f
Shoulder lock
2
1
17 LOSSES
BY POINTS


BY ADVANTAGES




BY SUBMISSION




BY DECISION




BY PENALTIES




BY DQ



5 SUBMISSIONS LOSSES
#fad11b
Arm in Ezekiel
20
1
Rider Zuchi Fight History
ID
Opponent
W/L
Method
Competition
Weight
Stage
Year
22933

Marcelo Gomide

Marcelo Gomide
D
---
Copa Podio
100KG
RR
2019
22944

E. Muniz

L
Pts: 0x0, Adv
Copa Podio
100KG
F
2019
23399

Erberth Santos

Erberth Santos
L
Choke
Curitiba SO
ABS
F
2020
23920

Gutemberg Pereira

Gutemberg Pereira
L
Katagatame
BJJ Bet
95KG
SPF
2020
24764

Gutemberg Pereira

Gutemberg Pereira
L
Pts: 8x0
Grand Slam RJ
94KG
F
2020
24940

Felipe Pinheiro

L
Points
South American
94KG
SF
2020
27087

Nicholas Meregali

Nicholas Meregali
L
Pts: 2x0
BJJ Bet
98KG
SPF
2021
28085

Vitor Chelloni

L
Pts: 2x0
Brasileiro
100KG
4F
2021
28110

Erich Munis

Erich Munis
L
Pts: 4x2
Brasileiro
ABS
F
2021
29565

Luan Azevedo

Luan Azevedo
L
Referee Decision
World Champ.
94KG
4F
2021
30153

Marcus Ribeiro

Marcus Ribeiro
L
RNC
Sul Brasileiro
ABS
SF
2022
31705

Pedro Machado

Pedro Machado
L
Pts: 2x0
Pan American
94KG
4F
2022
32990

Kaynan Duarte

Kaynan Duarte
L
Pts: 0x0, Adv
World Champ.
94KG
SF
2022
37155

Kaynan Duarte

Kaynan Duarte
L
Short choke
European Open
ABS
F
2023
37240

Adam Wardzinski

Adam Wardzinski
L
Arm in Ezekiel
European Open
94KG
SF
2023
39539

Gabriel Henrique

Gabriel Henrique
L
Referee Decision
Brasileiro
94KG
SF
2023
40363

Fellipe Andrew

Fellipe Andrew
L
Pts: 2x2, Adv
World Champ.
94KG
SF
2023
40673

Marcos Carrozzino

L
Pts: 4x1
Grand Slam RJ
94KG
SF
2023
22747

Rafael Message

W
Referee Decision
Porto Alegre Open
100KG
F
2019
22748

Thiago Saldanha

W
Arm in ezekiel
Porto Alegre Open
ABS
SF
2019
22926

M. Godoy

W
Pts: 2x0
Copa Podio
100KG
RR
2019
22930

Davi Pedra

W
Pts: 8x4
Copa Podio
100KG
RR
2019
22934

Marcus Ribeiro

Marcus Ribeiro
W
Pts: 0x0, Adv
Copa Podio
100KG
SF
2019
23393

Rafael Message

W
RNC
Curitiba SO
ABS
R1
2020
23396

Henrique Cardoso

Henrique Cardoso
W
Guillotine
Curitiba SO
ABS
4F
2020
23398

Wellinton Neller

W
Pts: 8x0
Curitiba SO
ABS
SF
2020
24276

Everton Leme

W
Pts: 7x0
Brasileiro CBJJE
100KG
R1
2020
24277

Anderson Santos

W
Points
Brasileiro CBJJE
100KG
4F
2020
24751

Uilton Silva

W
Pts: 10x0
Grand Slam RJ
94KG
R1
2020
24754

Davi Souza

W
Pts: 5x0
Grand Slam RJ
94KG
8F
2020
24760

Lucas Bernardes

W
Katagatame
Grand Slam RJ
94KG
4F
2020
24762

Harryson Pereira

Harryson Pereira
W
Pts: 10x0
Grand Slam RJ
94KG
SF
2020
24938

Uilton Moreira

W
Points
South American
94KG
4F
2020
24979

Anderson Lourenco

W
Katagatame
Sul. Am. CBJJE
N/A
R1
2020
24980

Geraldo M.

W
Armbar
Sul. Am. CBJJE
N/A
4F
2020
24982

Gabriel Costa

Gabriel Costa
W
RNC
Sul. Am. CBJJE
N/A
SF
2020
24983

Cleyton Rafael

W
Pts: 2x0
Sul. Am. CBJJE
N/A
F
2020
24990

Denis Silva

W
Points
Big Deal Pro
100KG
SPF
2020
25169

Fabio Alano

Fabio Alano
W
RNC
Big Deal Pro 2
100KG
SPF
2021
26846

Henrique Moicano

W
Pts: 2x0
Big Deal Pro 3
N/A
SPF
2021
27885

Leandro ST.

W
Triangle
Paulista
100KG
4F
2021
27886

Marlon Godoy

W
Pts: 16x2
Paulista
100KG
SF
2021
27887

Advilson Gallego

W
Guillotine
Paulista
100KG
F
2021
28101

Filipe Pimentel

W
Choke from back
Brasileiro
ABS
8F
2021
28106

Patrick Gaudio

Patrick Gaudio
W
Referee Decision
Brasileiro
ABS
4F
2021
28108

Dimitrius Souza

Dimitrius Souza
W
Kneebar
Brasileiro
ABS
SF
2021
29557

Vitor Cheloni

W
Injury
World Champ.
94KG
R1
2021
29757

Arsen Shapiev

W
Pts: 5x0
ACB Worlds
95KG
RR
2021
29758

Viacheslav Ilin

W
Katagatame
ACB Worlds
95KG
RR
2021
29764

Ali Magomedov

W
Submission
ACB Worlds
ABS
SF
2021
29765

Cleber Sousa

Cleber Sousa
W
Submission
ACB Worlds
ABS
F
2021
29775

Arsen Shapiev

W
Pts: 4x3
ACB World NG
95KG
SF
2021
29897

Uilton Moreira

W
Pts: 13x0
Rio SMO
94KG
4F
2022
29899

Jeancemy Santos

W
RNC
Rio SMO
94KG
SF
2022
29914

Marcus Vinicius

W
Triangle
Rio SMO
ABS
R1
2022
29921

Maique Azevedo

W
RNC
Rio SMO
ABS
4F
2022
29925

Davi Menezes

W
Pts: 13x0
Rio SMO
ABS
SF
2022
29926

Roberto Jimenez

Roberto Jimenez
W
Pts: 18x0
Rio SMO
ABS
F
2022
30144

Felipe Silva

W
Choke from back
Sul Brasileiro
94KG
SF
2022
31035

Lafayette Pinheiro

W
Bow and arrow
Curitiba Open
94KG
F
2022
31056

Matheus Oliveira

W
Kimura
Curitiba Open
ABS
R2
2022
31061

Raphael Monteiro

W
Choke from back
Curitiba Open
ABS
4F
2022
31064

Leandro Rounaud

Leandro Rounaud
W
Pts: 8x2
Curitiba Open
ABS
SF
2022
31700

Matheus Godoy

Matheus Godoy
W
Armbar
Pan American
94KG
R2
2022
31907

Felipe Silva

W
Katagatame
Rio Fall Open
94KG
4F
2022
31910

Jeancemy Santos

W
Arm in Ezekiel
Rio Fall Open
94KG
SF
2022
31911

Leon Brito

Leon Brito
W
Katagatame
Rio Fall Open
94KG
F
2022
31926

Erick Diovano

W
Choke from back
Rio Fall Open
ABS
R2
2022
31930

Maique Azevedo

W
Choke from back
Rio Fall Open
ABS
4F
2022
31935

Elder Gomes

W
Shoulder lock
Rio Fall Open
ABS
SF
2022
32187

Adam Bradley

W
Arm in Ezekiel
Brasileiro
94KG
4F
2022
32190

Gabriel Volante

Gabriel Volante
W
Pts: 4x2
Brasileiro
94KG
SF
2022
32192

Leon Brito

Leon Brito
W
RNC
Brasileiro
94KG
F
2022
32722

Edcarlos Leopoldo

W
RNC
Salvador Open
94KG
SF
2022
32723

Felipe Pimentel

W
RNC
Salvador Open
94KG
F
2022
32725

Alexandre Silva

W
Choke from back
Salvador Open
ABS
R1
2022
32727

Paulo Dantas

W
Katagatame
Salvador Open
ABS
4F
2022
32731

Sergio Diniz

W
Choke from back
Salvador Open
ABS
SF
2022
32732

Davi Souza

W
RNC
Salvador Open
ABS
F
2022
32981

Bruno Matias

Bruno Matias
W
Pts: 6x2
World Champ.
94KG
8F
2022
32988

Matheus Diniz

Matheus Diniz
W
Pts: 4x2
World Champ.
94KG
4F
2022
33595

Matheus Marques

W
Choke from back
Betim Open
94KG
SF
2022
33597

Gabriel Henrique

Gabriel Henrique
W
Pts: 2x0
Betim Open
94KG
F
2022
34033

Igor Sousa

W
Pts: 1x0
Grand Slam RJ
94KG
R1
2022
34042

Hygor Brito

Hygor Brito
W
Pts: 2x0
Grand Slam RJ
94KG
4F
2022
34047

Gabriel Henrique

Gabriel Henrique
W
Pts: 2x0
Grand Slam RJ
94KG
F
2022
34885

Eli Braz

W
Pts: 4x0
Serra Confere
NA
SPF
2022
35158

Rafael Xavier

W
Armbar
SP Open
100KG
SF
2022
35160

Lucas Andrade

W
Katagatame
SP Open
100KG
F
2022
35731

Lucas Cazuza

W
Verbal tap
South American
100KG
SF
2022
35771

Pedro Machado

Pedro Machado
W
Pts: 0x0, Adv
BJJ Stars
100KG
SPF
2022
37148

Clay Mayfield

W
Triangle
European Open
ABS
R2
2023
37150

Seif Houmine

Seif Houmine
W
Pts: 2x0
European Open
ABS
4F
2023
37153

Bruno Lima

Bruno Lima
W
Pts: 4x2
European Open
ABS
SF
2023
37238

Gabriel Henrique

Gabriel Henrique
W
Verbal tap
European Open
94KG
4F
2023
38592

Ney Medeiros

W
Katagatame
Rio Fall Open
94KG
SF
2023
38593

Lucas Alves

Lucas Alves
W
Katagatame
Rio Fall Open
94KG
F
2023
39534

Gabriel Volante

Gabriel Volante
W
Pts: 4x2
Brasileiro
94KG
4F
2023
40358

Javier Barter

Javier Barter
W
Pts: 4x0
World Champ.
94KG
8F
2023
40359

Lucas Barbosa

Lucas Barbosa
W
Referee Decision
World Champ.
94KG
4F
2023
40665

Jackson Ferreira

W
Armbar
Grand Slam RJ
94KG
8F
2023
40671

Matheus Marques

W
Pts: 15x2
Grand Slam RJ
94KG
4F
2023