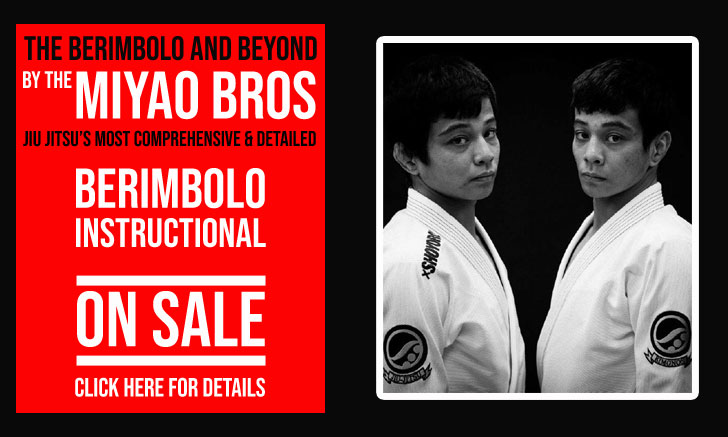 Guilherme Augusto is a Brazilian jiu jitsu black belt under the illustrious Everdan Olegário (Mestre Dan). A member of the Alliance academy – Cohab branch, a gym that developed several high end grapplers such as Sergio Moraes and Dimitrius Souza, Augusto made a name for himself in the sport's lower belt divisions, winning important titles including Brazilian National Champion and Sao Paulo Open champion in both his weight and the open weight divisions.
Guilherme Augusto Jiu Jitsu
Full Name: Guilherme Augusto Soares Santos
Nickname: "Gui" is commonly used by his team mates and friends. This is short for Guilherme.
Lineage: Mitsuyo Maeda > Carlos Gracie > George Gracie > Octávio de Almeida > Moises Murad > Everdan Olegário > Guilherme Augusto
Main Achievements:
CBJJ Brazilian National Champion (2017/2016)
IBJJF South American Champion (2017/2016)
UAEJJF Grand Slam, Rio de Janeiro Runner-up (2017)
IBJJF Pan-American Championship 3rd Place (2016)
IBJJF World  Championship 3rd Place (2017/2016)
Main Achievements (Coloured Belts):
CBJJ Brazilian National Champion (2015/2014* brown, 2012 purple)
IBJJF Sao Paulo Open Champion (2014** brown)
IBJJF World Championship Runner-up (2015*/2014 brown)
CBJJ Brazilian National Championship 3rd Place (2015* brown)
* Absolute
** Weight and absolute
Favorite Position/Technique: X guard Pass, Leg Drag
Weight Division: Peso Pesado (94,30 kg / 208.0 lbs)
Team/Association: Alliance
Guilherme Augusto Biography
Guilherme Augusto was born on the June 10, 1992 in the state of São Paulo – Brazil. Although he was born close to the northern borders of the state, Guilherme moved to the east side (Itaquera) at the age of two, where he grew up.
Jiu jitsu appeared in Guilherme Augusto's life at the age of 11. He was a shy kid with low self esteem and his father believed martial arts could help boost the confidence of his young boy, as he himself also trained regularly.
Augusto's first instructor was Everdan Olegário, the main figure of the Cohab Jiu Jitsu academy, also known as "Mestre Dan". At the Cohab team – one of the most well known affiliates of the Alliance academy, Dan graded Augusto in all his belts, including his black belt on the 4th of July 2015. A promotion that came after a tremendous brown belt campaign (2014/2015) where Guilherme beat some of the best brown belts in the world.
Guilherme Augusto Grappling Record
44 WINS
BY POINTS


BY ADVANTAGES




BY SUBMISSION




BY DECISION




BY PENALTIES




BY DQ



16 SUBMISSIONS WINS
#214eb8
Choke from back
31
5
#5AD3D1
Arm in ezekiel
13
2
#bf1f6c
Triangle armbar
6
1
18 LOSSES
BY POINTS


BY ADVANTAGES




BY SUBMISSION




BY DECISION




BY PENALTIES




BY DQ



5 SUBMISSIONS LOSSES
#d1212a
Bow and arrow
20
1
Guilherme Augusto Fight History
ID
Opponent
W/L
Method
Competition
Weight
Stage
Year
9271

Leo Nogueira

Leo Nogueira
L
Points
Pan American
94KG
SF
2016
9322

Leandro Lo

Leandro Lo
L
Pts: 3x0
Pan American
ABS
8F
2016
9411

Felipe Pena

Felipe Pena
L
Pts: 2x0
Marianas Open
ABS
4F
2016
9763

Rodrigo Cavaca

Rodrigo Cavaca
L
Adv
Brasileiro
ABS
4F
2016
9979

Jackson Sousa

Jackson Sousa
L
Pts: 9x0
World Champ.
94KG
SF
2016
10516

Erberth Santos

Erberth Santos
L
Referee Decision
Sao Paulo Open
100KG
F
2016
11142

Erberth Santos

Erberth Santos
L
Points
South American
ABS
SF
2016
12882

Felipe Bezerra

Felipe Bezerra
L
Pts: 0x0, Adv
World Champ.
ABS
R1
2017
13056

Leandro Lo

Leandro Lo
L
Pts: 8x0
World Champ.
94KG
SF
2017
13598

Erberth Santos

Erberth Santos
L
N/A
Sao Paulo Open
ABS
SF
2017
13962

Henrique Cardoso

Henrique Cardoso
L
Armbar
Floripa Sp. Open
ABS
4F
2017
14211

Patrick Gaudio

Patrick Gaudio
L
Referee Decision
Grand Slam RJ
94KG
F
2017
14887

Fellipe Andrew

Fellipe Andrew
L
Points
ACB S. American
95KG
F
2018
14893

Igor Schneider

Igor Schneider
L
Referee Decision
ACB S. American
ABS
R1
2018
16029

Fellipe Andrew

Fellipe Andrew
L
Kneebar
Brasileiro
94KG
SF
2018
16520

Erberth Santos

Erberth Santos
L
Submission
Mundial CBJJE
ABS
SF
2018
19186

Max Gimenis

Max Gimenis
L
Bow and arrow
Pan American
O100KG
SF
2019
19825

Fellipe Andrew

Fellipe Andrew
L
Botinha
Brasileiro
100KG
SF
2019
7640

Augusto Maciel

W
Pts: 11x0
GP Minas
ABS
SF
2015
7641

Leonardo Moura

W
Pts: 4x0
GP Minas
ABS
F
2015
7642

Augusto Maciel

W
Americana
GP Minas
88KG
SF
2015
7643

Romes

W
DQ
GP Minas
88KG
F
2015
8537

Vitor Toledo

Vitor Toledo
W
Choke from back
South American
94KG
4F
2015
8539

Herico Hesley

W
Pts: 7x0
South American
94KG
SF
2015
8729

Flávio Godoy

W
Choke
BJJ Stars
ABS
SPF
2015
9267

Arnaldo Maidana

Arnaldo Maidana
W
Pts: 12x0
Pan American
94KG
4F
2016
9311

Eliot Kelly

Eliot Kelly
W
Pts: 2x0
Pan American
ABS
R2
2016
9717

Jose Camilo

W
Americana
Brasileiro
94KG
R1
2016
9721

Gabriel Alves

W
Choke from back
Brasileiro
94KG
4F
2016
9724

Cassio Francis

Cassio Francis
W
Toe hold
Brasileiro
94KG
SF
2016
9726

Miguel Angel

Miguel Angel
W
Adv
Brasileiro
94KG
F
2016
9745

Romario Gomes

W
Arm in ezekiel
Brasileiro
ABS
RD
2016
9756

Gustavo Almeida

W
Triangle
Brasileiro
ABS
8F
2016
9978

Erberth Santos

Erberth Santos
W
Pts: 2x0
World Champ.
94KG
4F
2016
10511

Gerson Pérez

W
Choke from back
Sao Paulo Open
100KG
4F
2016
10515

Max Gimenis

Max Gimenis
W
Armbar
Sao Paulo Open
100KG
SF
2016
10917

Matheus Spirandeli

Matheus Spirandeli
W
Points
BJJ Rio Pro
94KG
4F
2016
11141

Leandro Pedrosa

W
Points
South American
ABS
4F
2016
11164

Romulo Azevedo

Romulo Azevedo
W
Points
South American
94KG
SF
2016
12671

Eduardo Silva

W
Choke from back
Brasileiro
94KG
R1
2017
12673

Tony Ferraz

W
Pts: 2x0
Brasileiro
94KG
4F
2017
12675

Marcos Alves Jr

W
Kimura
Brasileiro
94KG
SF
2017
13049

Wellington Perotto

W
Choke from back
World Champ.
94KG
8F
2017
13054

Jackson Souza

W
Pts: 2x0
World Champ.
94KG
4F
2017
13594

Andre Rodolfo

W
N/A
Sao Paulo Open
100KG
SF
2017
13595

Hugo Silva

W
N/A
Sao Paulo Open
100KG
F
2017
14133

Marcus Vinicius

W
Pts: 5x0
IBJJF Rio Pro
94KG
SF
2017
14134

Vinicius Marilho

W
Pts: 2x0
IBJJF Rio Pro
94KG
F
2017
14207

Adam Wardzinski

Adam Wardzinski
W
Pts: 0x0, Adv
Grand Slam RJ
94KG
4F
2017
14312

Tony Ferraz

W
Points
South American
94KG
4F
2017
14314

Rafael Vasconcelos

Rafael Vasconcelos
W
Points
South American
94KG
SF
2017
14879

Patrick Correa

W
Points
ACB S. American
95KG
R1
2018
14886

Andre Cavalcante

W
Points
ACB S. American
95KG
SF
2018
16024

Jackson Patrick

W
Arm in ezekiel
Brasileiro
94KG
R1
2018
16027

Diogo Silveira

W
Armbar
Brasileiro
94KG
4F
2018
16509

Rafael Leite

W
Points
Mundial CBJJE
95KG
4F
2018
16510

Jose Coelho

W
Pts: 16x0
Mundial CBJJE
95KG
F
2018
16518

Thiago Pinto

W
N/A
Mundial CBJJE
ABS
4F
2018
19184

Gustavo Elias

Gustavo Elias
W
DQ
Pan American
O100KG
4F
2019
19814

Doacir Rufino

W
Triangle armbar
Brasileiro
100KG
R1
2019
19821

Higor Marques

W
Points
Brasileiro
100KG
R2
2019
19824

Helton Jose

Helton Jose
W
Pts: 2x2, Adv
Brasileiro
100KG
4F
2019
Guilherme Augusto DLR guard pass

Guilherme Augusto vs Jerzy Klosowski