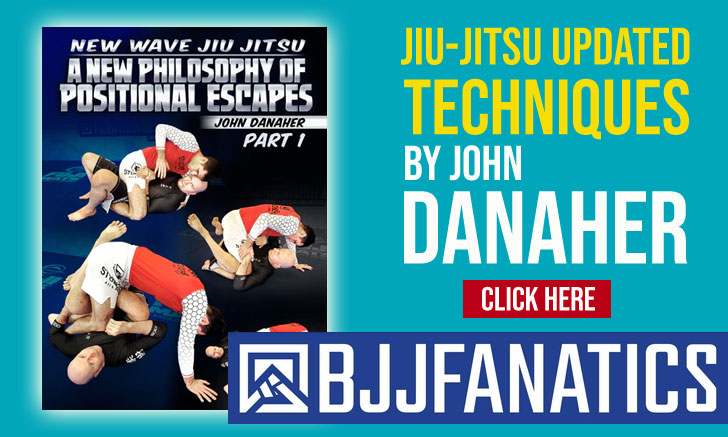 Guilherme Augusto is a Brazilian jiu-jitsu black belt under the illustrious Everdan Olegário (Mestre Dan). A member of the Alliance academy – Cohab branch, a gym that developed several high-end grapplers such as Sergio Moraes and Dimitrius Souza, Augusto made a name for himself in the sport's lower belt divisions, winning important titles including Brazilian National Champion and Sao Paulo Open champion in both his weight and the open weight divisions.
Guilherme Augusto Jiu Jitsu
Full Name: Guilherme Augusto Soares Santos
Nickname: "Gui" is commonly used by his teammates and friends. This is short for Guilherme.
Lineage: Carlos Gracie > George Gracie > Octávio de Almeida > Moises Murad > Everdan Olegário > Guilherme Augusto
Main Achievements:
1st Place CBJJ Brazilian Nationals (2016 / 2017)
1st Place IBJJF Pan Championship (2020)
1st Place CBJJE World Championship (2018)
1st Place IBJJF Rio BJJ Pro Championship (2017)
1st Place IBJJF South American Championship (2016 / 2017)
2nd Place IBJJF Pan Championship (2021)
2nd Place UAEJJF Grand Slam, Rio Janeiro (2017)
3rd Place IBJJF World  Championship (2016 / 2017 / 2019)
3rd Place IBJJF Pans Championship (2016 / 2019 / 2023**)
3rd Place CBJJ Brazilian Nationals (2019)
Main Achievements (Coloured Belts):
1st Place CBJJ Brazilian Nationals (2015/2014* brown, 2012 purple)
1st Place IBJJF Sao Paulo Open (2014** brown)
2nd Place IBJJF World Championship (2015*/2014 brown)
3rd Place CBJJ Brazilian National Championship (2015* brown)
* Absolute
** Weight and absolute
Favorite Position/Technique: X guard Pass, Leg Drag
Weight Division: Super-Pesado (100,50 kg / 222.0 lbs)
Team/Association: Alliance
Guilherme Augusto Biography
Guilherme Augusto was born on June 10, 1992, in the state of São Paulo – Brazil. Although he was born close to the northern borders of the state, Guilherme moved to the east side (Itaquera) at the age of two, where he grew up.
Jiu-jitsu appeared in Guilherme Augusto's life at the age of 11. He was a shy kid with low self-esteem and his father believed martial arts could help boost the confidence of his young boy, as he himself also trained regularly.
Augusto's first instructor was Everdan Olegário, the main figure of the Cohab Jiu Jitsu academy, also known as "Mestre Dan". At the Cohab team – one of the most well-known affiliates of the Alliance Academy, Dan graded Augusto in all his belts, including his black belt on the 4th of July 2015. A promotion that came after a tremendous brown belt campaign (2014/2015) where Guilherme beat some of the best brown belts in the world.
Guilherme Augusto Grappling Record
89 WINS
BY POINTS


BY ADVANTAGES




BY SUBMISSION




BY DECISION




BY PENALTIES




BY DQ



34 SUBMISSIONS WINS
#214eb8
Choke from back
18
6
#5AD3D1
Arm in Ezekiel
15
5
#bf1f6c
Triangle armbar
3
1
#fad223
Bread cutter choke
3
1
#03861f
Shoulder lock
3
1
#03c61f
Paper cutter choke
3
1
41 LOSSES
BY POINTS


BY ADVANTAGES




BY SUBMISSION




BY DECISION




BY PENALTIES




BY DQ



10 SUBMISSIONS LOSSES
#86e620
Choke from back
20
2
#224aba
Bow and arrow
10
1
Guilherme Augusto Fight History
ID
Opponent
W/L
Method
Competition
Weight
Stage
Year
9336

Leo Nogueira

Leo Nogueira
L
Points
Pan American
94KG
SF
2016
9387

Leandro Lo

Leandro Lo
L
Pts: 3x0
Pan American
ABS
8F
2016
9481

Felipe Pena

Felipe Pena
L
Pts: 2x0
Marianas Open
ABS
4F
2016
9834

Rodrigo Cavaca

Rodrigo Cavaca
L
Adv
Brasileiro
ABS
4F
2016
10050

Jackson Sousa

Jackson Sousa
L
Pts: 9x0
World Champ.
94KG
SF
2016
10592

Erberth Santos

Erberth Santos
L
Referee Decision
Sao Paulo Open
100KG
F
2016
11224

Erberth Santos

Erberth Santos
L
Points
South American
ABS
SF
2016
13024

Felipe Bezerra

Felipe Bezerra
L
Pts: 0x0, Adv
World Champ.
ABS
R1
2017
13198

Leandro Lo

Leandro Lo
L
Pts: 8x0
World Champ.
94KG
SF
2017
13752

Erberth Santos

Erberth Santos
L
N/A
Sao Paulo Open
ABS
SF
2017
14125

Henrique Cardoso

Henrique Cardoso
L
Armbar
Floripa Sp. Open
ABS
4F
2017
14382

Patrick Gaudio

Patrick Gaudio
L
Referee Decision
Grand Slam RJ
94KG
F
2017
15110

Fellipe Andrew

Fellipe Andrew
L
Points
ACB S. American
95KG
F
2018
15116

Igor Schneider

Igor Schneider
L
Referee Decision
ACB S. American
ABS
R1
2018
16276

Fellipe Andrew

Fellipe Andrew
L
Kneebar
Brasileiro
94KG
SF
2018
16790

Erberth Santos

Erberth Santos
L
Submission
Mundial CBJJE
ABS
SF
2018
19672

Max Gimenis

Max Gimenis
L
Bow and arrow
Pan American
O100KG
SF
2019
20343

Fellipe Andrew

Fellipe Andrew
L
Botinha
Brasileiro
100KG
SF
2019
20708

Mahamed Aly

Mahamed Aly
L
Pts: 2x0
World Champ.
100KG
SF
2019
21455

Dany Gerard

Dany Gerard
L
Armbar
Las Vegas Open
ABS
4F
2019
22213

R. Evangelista

R. Evangelista
L
Pts: 0x0, Adv
Houston FO
O100KG
F
2019
23824

Gabriel Almeida

Gabriel Almeida
L
Referee Decision
3CG Kumite IV
ABS
4F
2020
23939

Roberto Jimenez

Roberto Jimenez
L
Choke from back
Kumite 6
ABS
4F
2020
24103

Devhonte Johnson

Devhonte Johnson
L
Pts: 0x0, Adv
Pan American
ABS
8F
2020
24960

Devhonte Johnson

Devhonte Johnson
L
Referee Decision
F2W 159
94KG
SPF
2020
25555

Anderson Munis

Anderson Munis
L
Referee Decision
Grand Slam AD
120KG
4F
2021
25624

Ithalo Lopes

L
Referee Decision
WP BR Qualifier
94KG
RR
2021
25628

Patrick Gaudio

Patrick Gaudio
L
Pts: 4x1
WP BR Qualifier
94KG
RR
2021
25854

Max Gimenis

Max Gimenis
L
Referee Decision
F2W 170
124KG
SPF
2021
26987

Victor Hugo

Victor Hugo
L
Referee Decision
F2W 178
124KG
SPF
2021
27522

Gustavo Batista

Gustavo Batista
L
Katagatame
Pan American
ABS
SF
2021
27635

Fellipe Andrew

Fellipe Andrew
L
Pts: 2x0
Pan American
100KG
F
2021
33018

Gutemberg Pereira

Gutemberg Pereira
L
Referee Decision
World Champ.
O100KG
SF
2022
33035

Victor Hugo

Victor Hugo
L
Pts: 2x0
World Champ.
ABS
8F
2022
38323

Erich Munis

Erich Munis
L
Choke from back
Pan American
ABS
SF
2023
38472

Yatan Bueno

Yatan Bueno
L
Pts: 0x0, Adv
Pan American
O100KG
SF
2023
39905

R. Evangelista

R. Evangelista
L
Points
Houston Open
O100KG
SF
2023
39926

Pedro Alex

Pedro Alex
L
Points
Houston Open
ABS
F
2023
40393

Victor Hugo

Victor Hugo
L
RNC
World Champ.
O100KG
SF
2023
40502

Luis Oliveira

Luis Oliveira
L
Pts: 6x4
World Champ.
ABS
8F
2023
43313

Jose Inacio

L
Pts: 3x0
NoGi Pan
O97KG
SF
2023
7693

Augusto Maciel

W
Pts: 11x0
GP Minas
ABS
SF
2015
7694

Leonardo Moura

W
Pts: 4x0
GP Minas
ABS
F
2015
7695

Augusto Maciel

W
Americana
GP Minas
88KG
SF
2015
7696

Romes

W
DQ
GP Minas
88KG
F
2015
8590

Vitor Toledo

Vitor Toledo
W
Choke from back
South American
94KG
4F
2015
8592

Herico Hesley

W
Pts: 7x0
South American
94KG
SF
2015
8782

Flávio Godoy

W
Choke
BJJ Stars
ABS
SPF
2015
9332

Arnaldo Maidana

Arnaldo Maidana
W
Pts: 12x0
Pan American
94KG
4F
2016
9376

Eliot Kelly

Eliot Kelly
W
Pts: 2x0
Pan American
ABS
R2
2016
9788

Jose Camilo

W
Americana
Brasileiro
94KG
R1
2016
9792

Gabriel Alves

W
Choke from back
Brasileiro
94KG
4F
2016
9795

Cassio Francis

Cassio Francis
W
Toe hold
Brasileiro
94KG
SF
2016
9797

Miguel Angel

Miguel Angel
W
Adv
Brasileiro
94KG
F
2016
9816

Romario Gomes

W
Arm in Ezekiel
Brasileiro
ABS
RD
2016
9827

Gustavo Almeida

W
Triangle
Brasileiro
ABS
8F
2016
10049

Erberth Santos

Erberth Santos
W
Pts: 2x0
World Champ.
94KG
4F
2016
10587

Gerson Pérez

W
Choke from back
Sao Paulo Open
100KG
4F
2016
10591

Max Gimenis

Max Gimenis
W
Armbar
Sao Paulo Open
100KG
SF
2016
10995

Matheus Spirandeli

Matheus Spirandeli
W
Points
BJJ Rio Pro
94KG
4F
2016
11223

Leandro Pedrosa

W
Points
South American
ABS
4F
2016
11246

Romulo Azevedo

Romulo Azevedo
W
Points
South American
94KG
SF
2016
12804

Eduardo Silva

W
Choke from back
Brasileiro
94KG
R1
2017
12806

Tony Ferraz

W
Pts: 2x0
Brasileiro
94KG
4F
2017
12808

Marcos Alves Jr

W
Kimura
Brasileiro
94KG
SF
2017
13191

Wellington Perotto

W
Choke from back
World Champ.
94KG
8F
2017
13196

Jackson Souza

W
Pts: 2x0
World Champ.
94KG
4F
2017
13748

Andre Rodolfo

W
N/A
Sao Paulo Open
100KG
SF
2017
13749

Hugo Silva

W
N/A
Sao Paulo Open
100KG
F
2017
14301

Marcus Vinicius

W
Pts: 5x0
IBJJF Rio Pro
94KG
SF
2017
14302

Vinicius Marilho

W
Pts: 2x0
IBJJF Rio Pro
94KG
F
2017
14378

Adam Wardzinski

Adam Wardzinski
W
Pts: 0x0, Adv
Grand Slam RJ
94KG
4F
2017
14483

Tony Ferraz

W
Points
South American
94KG
4F
2017
14485

Rafael Vasconcelos

Rafael Vasconcelos
W
Points
South American
94KG
SF
2017
15102

Patrick Correa

W
Points
ACB S. American
95KG
R1
2018
15109

Andre Cavalcante

W
Points
ACB S. American
95KG
SF
2018
16271

Jackson Patrick

W
Arm in Ezekiel
Brasileiro
94KG
R1
2018
16274

Diogo Silveira

W
Armbar
Brasileiro
94KG
4F
2018
16779

Rafael Leite

W
Points
Mundial CBJJE
95KG
4F
2018
16780

Jose Coelho

W
Pts: 16x0
Mundial CBJJE
95KG
F
2018
16788

Thiago Pinto

W
N/A
Mundial CBJJE
ABS
4F
2018
19670

Gustavo Dias

Gustavo Dias
W
DQ
Pan American
O100KG
4F
2019
20332

Doacir Rufino

W
Triangle armbar
Brasileiro
100KG
R1
2019
20339

Higor Marques

W
Points
Brasileiro
100KG
R2
2019
20342

Helton Jose

Helton Jose
W
Pts: 2x2, Adv
Brasileiro
100KG
4F
2019
20697

Tanner Rice

Tanner Rice
W
Pts: 6x0
World Champ.
100KG
R1
2019
20703

Gutemberg Pereira

Gutemberg Pereira
W
Pts: 3x0
World Champ.
100KG
4F
2019
21446

Robson Silva

W
N/A
Las Vegas Open
100KG
SF
2019
21447

Renato Tagliari

W
N/A
Las Vegas Open
100KG
F
2019
21452

Renato Tagliari

W
N/A
Las Vegas Open
ABS
R1
2019
21550

Pedro Rocha

Pedro Rocha
W
Armbar
Dallas SMO
ABS
4F
2019
21554

Richar Nogueira

Richar Nogueira
W
Pts: 9x4
Dallas SMO
ABS
SF
2019
21555

Matheus Luna

Matheus Luna
W
Pts: 4x2
Dallas SMO
ABS
F
2019
21969

Giovanni Carvalho

W
Kimura
Charlotte Open
ABS
4F
2019
21972

Emilio Hernandez

Emilio Hernandez
W
Arm in Ezekiel
Charlotte Open
ABS
SF
2019
22215

Gerson Revoredo

W
Submission
Houston FO
ABS
4F
2019
22216

Hunter Newton

W
Points
Houston FO
ABS
SF
2019
22217

Lucas Valente

Lucas Valente
W
Pts: 0x0, Adv
Houston FO
ABS
F
2019
24209

Tex Johnson

Tex Johnson
W
Arm in Ezekiel
Pan American
100KG
4F
2020
24213

Devhonte Johnson

Devhonte Johnson
W
Pts: 8x2
Pan American
100KG
SF
2020
24214

Arnaldo Maidana

Arnaldo Maidana
W
Pts: 5x0
Pan American
100KG
F
2020
25208

Devhonte Johnson

Devhonte Johnson
W
Pts: 0x0, Adv
Dallas Open
O100KG
F
2021
25560

Walter Santos

W
Pts: 6x0
Grand Slam AD
120KG
RPC
2021
25626

Eduardo Machado

W
Choke from back
WP BR Qualifier
94KG
RR
2021
27517

Charles McGuire

W
Triangle
Pan American
ABS
8F
2021
27521

Max Gimenis

Max Gimenis
W
Choke
Pan American
ABS
4F
2021
27629

Jackson Douglas

Jackson Douglas
W
Bread cutter choke
Pan American
100KG
4F
2021
27633

Devhonte Johnson

Devhonte Johnson
W
Referee Decision
Pan American
100KG
SF
2021
33013

Rafael Lovato

Rafael Lovato
W
Pts: 3x0
World Champ.
O100KG
4F
2022
37908

Diego Oliveira

Diego Oliveira
W
Referee Decision
Dallas NGO
ABS
SF
2023
37910

Lukete Silva

Lukete Silva
W
Pts: 4x0
Dallas NGO
ABS
F
2023
38313

Pedro Neto

W
Pts: 3x0
Pan American
ABS
8F
2023
38321

Johnatha Alves

Johnatha Alves
W
Pts: 2x2, Adv
Pan American
ABS
4F
2023
38470

R. Evangelista

R. Evangelista
W
Pts: 0x0, Adv
Pan American
O100KG
4F
2023
38765

Christian Echols

W
RNC
Summit G.
ABS
R1
2023
38766

Michael Crowe

W
Shoulder lock
Summit G.
ABS
4F
2023
38767

Darius Burke

W
Referee Decision
Summit G.
ABS
SF
2023
38768

A. Cummings

W
Katagatame
Summit G.
ABS
F
2023
39007

Pedro Moura

W
Pts: 3x0
Nashville SPO
O100KG
SF
2023
39009

Diego Ferreira

W
Armlock
Nashville SPO
O100KG
F
2023
39015

Celso Ricardo

W
Paper cutter choke
Nashville SPO
ABS
4F
2023
39017

Luan Silva

W
Armbar
Nashville SPO
ABS
SF
2023
39018

Austin Oranday

W
DQ
Nashville SPO
ABS
F
2023
39901

Elion Joaquim

W
Points
Houston Open
O100KG
4F
2023
39921

Carlos Henrique

Carlos Henrique
W
N/A
Houston Open
ABS
4F
2023
39924

Eduardo Avelar

Eduardo Avelar
W
Armbar
Houston Open
ABS
SF
2023
40383

Gabriel Oliveira

Gabriel Oliveira
W
Pts: 3x0
World Champ.
O100KG
8F
2023
40392

R. Evangelista

R. Evangelista
W
Arm in Ezekiel
World Champ.
O100KG
4F
2023
43308

Bradley Burkett

W
RNC
NoGi Pan
O97KG
R1
2023
43310

Austin Baker

Austin Baker
W
Pts: 2x0
NoGi Pan
O97KG
4F
2023
Guilherme Augusto DLR guard pass