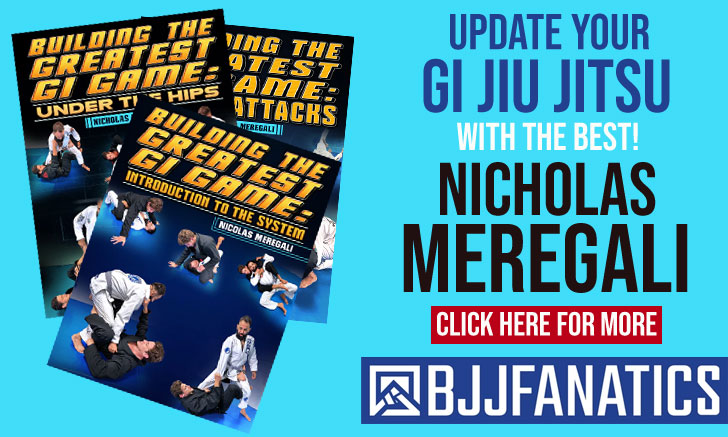 Regarded as the most accomplished American Grappler of his generation, Robert Drysdale is a black belt in Brazilian Jiu-Jitsu under Leonardo Vieira and a former ADCC open weight champion (2007). Born of the union between an American and a Brazilian, Robert Drysdale grew up in Brazil, training in one of the most talented teams of the 2000's era (Brasa Clube de Jiu-Jitsu), with whom he became the 2nd US national to win an IBJJF black belt World title (2005). Robert Drysdale also competed in mixed martial arts (MMA) reaching the pinnacle of the cage fighting, the UFC (later being cut due to a failed PED's test). In 2013 Drysdale joined forces with Rodrigo Cavaca to form a new grappling team – Zenith BJJ, which became a big player in the sport.
Robert Drysdale Jiu-Jitsu
Full Name: Robert Drysdale
Nickname: n/a
Lineage: Carlos Gracie > Hélio Gracie > Rolls Gracie > Romero Cavalcanti > Leonardo Vieira > Robert Drysdale
Main Achievements:
1st Place ADCC World Championship (2007*)
1st Place IBJJF World Championship (2005)
1st Place CBJJO World Cup (2005/2006)
2nd Place IBJJF World Championship (2006/2007)
3rd Place IBJJF World Championship (2007*)
Main Achievements (Colored Belts):
1st Place CBJJ Brazilian Nationals (2004** brown)
3rd Place IBJJF World Championship (2004** brown)
* Absolute
** Weight and absolute
Favorite Position/Technique: Omoplata & Triangle.
Weight Division: Super-Pesado (under 100Kg-221Lbs)
Team/Association: Robert Drysdale BJJ/Zenith BJJ.
Robert Drysdale Biography
Robert Drysdale was born in Provo on the State of Utah, United States of America in 1981. He moved with his family to Brazil when he was just 6 years old, and began training Jiu-Jitsu during his late teens (17) at the Quatro Tempos Academy on the city of Itú, state of São Paulo, Brazil.
As a white belt, Drysdale moved back to the US to pursue his academic studies at a University in Las Vegas. Having already fallen in love with BJJ, he looked for a Jiu-Jitsu academy and ended up finding instructor Steve da Silva. Steve was the first teacher to really believe in Drysdale's potential. With his instructor's encouragement, Robert decided then to move back to Brazil where the sport was more professionalized.
The year was 2000 and Robert Drysdale packed his bags and moved to Indaiatuba in Brazil. He first started training at the Maromba academy with Professor Paulo Streckert. At Maromba, Drysdale fully dedicated all his time to grappling and competition. His hard work started paying up with many medals and a world title as a purple belt.
As a brown belt, his friend Demian Maia invited Drysdale to come and train at the Brasa academy, then led by the former Alliance stars who had formed this new academy. After Robert received a "beating" in training from the hands of Leonardo Vieira, he decided this should be the place to train, thus giving start to his association with the Brasa Team, where he received his black belt.
In 2007 Robert Drysdale returned to the USA, running grappling classes at Extreme Couture in Las Vegas, and later moving on to open his own grappling academy. On October 2008 Drysdale ventured in the MMA world, fighting at an Amateur competition named TUFF-N-UFF. He defeated his opponent by Armbar in the first round.
Drysdale's rampant MMA career brought him to the biggest stage in the sport, the Ultimate Fighting Championship (UFC) in 2014. His début was compromised, as Robert saw his fighter license denied by the Nevada Athletic Commission after testing positive for an elevated testosterone-to-epitestosterone ratio in an out-of-competition test. Later that year the former ADCC champion was released from the UFC after a positive drug test result following his first-round submission victory over Keith Berish at The Ultimate Fighter 19 Finale on July 6.
Robert Drysdale has also been married with 2 big names in the sport, namely Michelle Nicolini and Sophia McDermott.
Robert Drysdale vs Gabriel Gonzaga "Napão"

Robert Drysdale Highlight