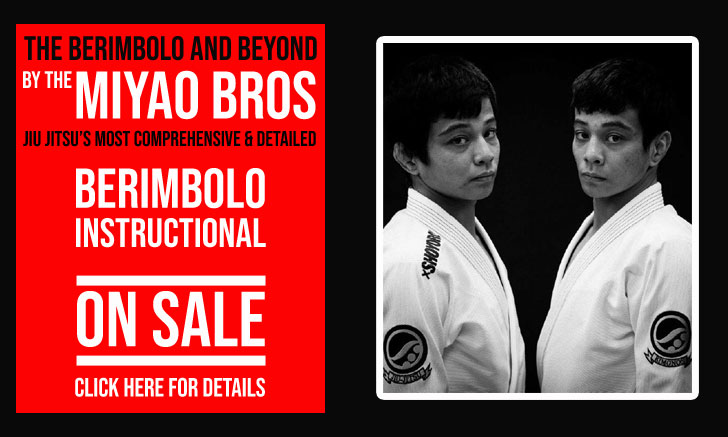 Clark Gracie is a Brazilian jiu jitsu black belt under Carley Gracie and a member of the Gracie Family as well as one of the top middleweight BJJ competitors of his generation. Clark became known in the sport's professional circuit, not only for his wins but also for his submission oriented grappling style.
Clark Gracie Jiu Jitsu
Full Name: Clark Rouson Gracie
Nickname: N/A
Lineage: Mitsuyo Maeda > Carlos Gracie > Carley Gracie > Clark Gracie
Main Achievements:
IBJJF Pans Champion (2013)
IBJJF World No-Gi Champion (2018 Master 1)
UAEJJF US National Pro Champion (2015)
UAEJJF Grand Slam – Tokyo Champion (2015)
IBJJF American National Champion (2010)
IBJJF World No-Gi 2nd Place (2012)
IBJJF World 3rd Place (2011)
IBJJF Pans 3rd Place (2011)
Main Achievements (Colored Belts):
IBJJF World No-Gi Jiu-Jitsu Champion (2009 brown)
IBJJF New York Open Champion (2010 brown)
IBJJF World No-Gi 2nd Place (2007 brown)
IBJJF Pans 2nd Place (2010 brown)
IBJJF Pans 3rd Place (2006 purple)
Favourite Position/Technique: Omoplata & Crucifix
Weight Division: Peso Medio (82kg/181lbs)
Team/Association: Gracie Jiu Jitsu
Clark Gracie Biography
Clark Gracie was born on the 17th of July, 1984 in Solano County, California – United States of America, but grew up in between San Francisco and Rio de Janeiro. He is the grandson of Gracie Jiu Jitsu founder Carlos Gracie (senior) and son of another grappling legend – Carley Gracie.
From a very young age, Clark Gracie was inspired by his father and family members to train and compete in Jiu Jitsu. Always seeking for the best training possible to improve his own game, Clark moved to San Diego where he joined the Revolution Team led by Rodrigo Medeiros. At RT Clark found some of the toughest training partners in the region which helped him develop as a martial artist. During this period Clark Gracie became well known in North America's Grappling circuit winning several important tournaments at a national and international level, always under the guidance of his father.
After a sequence of great results by Clark Gracie, he was awarded his well deserved black belt on May 2010 from the hands of his father Carley Gracie in a ceremony held at the BJJ Revolution Team academy.
Clark Gracie Grappling Record
36 WINS
BY POINTS


BY ADVANTAGES




BY SUBMISSION




BY DECISION




BY PENALTIES




BY DQ



22 SUBMISSIONS WINS
#214eb8
Choke f/ omoplata
32
7
#224aba
Inverted triangle
5
1
#ff9124
Inverted omoplata
5
1
#bf1f6c
Reverse triangle
5
1
31 LOSSES
BY POINTS


BY ADVANTAGES




BY SUBMISSION




BY DECISION




BY PENALTIES




BY DQ



6 SUBMISSIONS LOSSES
#5AD3D1
Baseball choke
17
1
#d1212a
Crucifix choke
17
1
Clark Gracie Fight History
ID
Opponent
W/L
Method
Competition
Weight
Stage
Year
2450

Rafael Barbosa

Rafael Barbosa
L
Pts: 9x2
AZ Open
ABS
SF
2010
2864

Claudio Calasans

Claudio Calasans
L
Pts: 2x0
Pan American
82KG
SF
2011
3121

Lucas Leite

Lucas Leite
L
Pts: 6x0
World Champ.
82KG
SF
2011
3162

Andre Galvao

Andre Galvao
L
Referee Decision
San Diego Trials
82KG
SF
2011
3215

JT Torres

JT Torres
L
Pts: 2x0
ADCC
77KG
R1
2011
3316

Joao Assis

Joao Assis
L
Pts: 10x0
No Gi Worlds
ABS
4F
2011
3334

Marcelo Mafra

Marcelo Mafra
L
Pts: 2x0
No Gi Worlds
82KG
4F
2011
3455

Victor Estima

Victor Estima
L
Estima lock
British Open
82KG
F
2012
3490

Victor Estima

Victor Estima
L
Armbar
European Open
82KG
SF
2012
3613

Claudio Calasans

Claudio Calasans
L
Pts: 4x0
Pan American
82KG
SF
2012
3706

Andre Galvao

Andre Galvao
L
Pts: 3x0
SD World Trials
83KG
F
2012
3844

Otavio Sousa

Otavio Sousa
L
Points
NYC Open
82KG
F
2012
4219

DJ Jackson

DJ Jackson
L
Pts: 5x0
NoGi Worlds
82KG
F
2012
4250

Tarcisio Jardim

Tarcisio Jardim
L
Pts: 6x4
NoGi Worlds
ABS
8F
2012
4464

Magid Hage

L
Baseball choke
SD Pro Trials
85KG
SF
2013
4495

Leo Nogueira

Leo Nogueira
L
Pts: 6x0
Pan American
ABS
R2
2013
4773

Victor Estima

Victor Estima
L
Pts: 2x0
World Champ.
82KG
4F
2013
4829

Juan Kamezawa

Juan Kamezawa
D
---
Copa Podio
76KG
GP
2013
4833

Diego Borges

Diego Borges
L
Pts: 2x0
Copa Podio
76KG
GP
2013
4837

Leandro Lo

Leandro Lo
L
Pts: 13x0
Copa Podio
76KG
GP
2013
4978

Keenan Cornelius

Keenan Cornelius
L
Pts: 4x2
ADCC
88KG
R1
2013
5339

Lucas Rocha

Lucas Rocha
L
Pts: 7x4
Pan American
82KG
4F
2014
5772

Jaime Canuto

Jaime Canuto
L
Pts: 3x2
World Champ.
82KG
RDS
2014
6223

Ricardo Rezende

Ricardo Rezende
L
Pts: 11x2
Five Florida
82KG
NA
2014
6224

Marcel Goncalves

Marcel Goncalves
L
Armbar
Five Florida
82KG
NA
2014
6370

Magid Hage

L
Crucifix choke
US Nat. Pro
ABS
F
2015
7075

Keenan Cornelius

Keenan Cornelius
L
Pts: 7x0
World Pro
85KG
4F
2015
12077

Vitor Oliveira

Vitor Oliveira
L
Pts: 2x0
Pan American
82KG
4F
2017
15818

Roberto Satoshi

Roberto Satoshi
L
Points
King of Mats
85KG
RR
2018
15819

Renato Canuto

Renato Canuto
L
Armbar
King of Mats
85KG
RR
2018
15920

Isaque Bahiense

Isaque Bahiense
L
Pts: 7x0
World Pro
85KG
4F
2018
15929

William Dias

L
Pts: 6x0
World Pro
85KG
RPC
2018
2449

Michael Westbrook

W
Choke f/ omoplata
AZ Open
ABS
4F
2010
3027

Daniel Haglind

W
Submission
World Champ.
82KG
RDS
2011
3096

Gabriel Rollo

Gabriel Rollo
W
Footlock
World Champ.
82KG
4F
2011
3306

Frederico Moncaio

W
Omoplata
No Gi Worlds
ABS
R1
2011
3607

Abmar Barbosa

Abmar Barbosa
W
Botinha
Pan American
82KG
R2
2012
3611

Otavio Sousa

Otavio Sousa
W
Pts: 2x0
Pan American
82KG
4F
2012
3840

Ken Primola

W
Choke f/ omoplata
NYC Open
82KG
4F
2012
3842

Gabriel Goulart

Gabriel Goulart
W
Choke f/ omoplata
NYC Open
82KG
SF
2012
4018

Adam Hunicutt

W
N/A
World Champ.
82KG
R1
2012
4036

Murilo Santana

Murilo Santana
W
Points
World Champ.
82KG
8F
2012
4216

Murilo Santana

Murilo Santana
W
Pts: 2x0
NoGi Worlds
82KG
4F
2012
4218

Marcus Antelante

Marcus Antelante
W
Armlock
NoGi Worlds
82KG
SF
2012
4246

Levi Oliveira

W
Darce choke
NoGi Worlds
ABS
R1
2012
4558

Marco Machado

W
Omoplata
Pan American
82KG
R2
2013
4566

Otavio Sousa

Otavio Sousa
W
Points
Pan American
82KG
4F
2013
4571

DJ Jackson

DJ Jackson
W
Referee Decision
Pan American
82KG
SF
2013
4572

Marcelo Lapela

W
Choke f/ omoplata
Pan American
82KG
F
2013
4660

Diego Borges

Diego Borges
W
Omoplata
Copa Podio
82KG
SPF
2013
4825

Brandon Magana

W
Clock choke
Copa Podio
76KG
GP
2013
5248

Rafael Mendes

Rafael Mendes
D
---
Metamoris 3
ABS
SPF
2014
5332

Victor Silverio

Victor Silverio
W
Kimura
Pan American
82KG
R1
2014
5760

Thiago Dutra

W
Armbar
World Champ.
82KG
RDS
2014
5763

Leo Iturralde

W
Inverted triangle
World Champ.
82KG
RDS
2014
5923

Chris Westfall

W
Choke f/ omoplata
Five TX
82KG
SF
2014
6364

Tanner Rice

Tanner Rice
W
Referee Decision
US Nat. Pro
82KG
4F
2015
6365

Dang Khoa

W
Inverted omoplata
US Nat. Pro
82KG
SF
2015
6367

Magid Hage

W
Pts: 8x6
US Nat. Pro
82KG
F
2015
6369

Eliot Kelly

Eliot Kelly
W
Pts: 2x0
US Nat. Pro
ABS
F
2015
7060

Felipe Sansone

W
Pts: 4x2
World Pro
85KG
R1
2015
7280

Roberto Satoshi

Roberto Satoshi
D
---
Metamoris 6
ABS
SPF
2015
7828

Mario Handa

W
Omoplata
Grand Slam Tokyo
85KG
SF
2015
7830

Marcos Souza

Marcos Souza
W
Referee Decision
Grand Slam Tokyo
85KG
F
2015
10287

Magid Hage

W
Referee Decision
Berkut 3
ABS
SPF
2016
12062

Dominique Hoskins

W
Reverse triangle
Pan American
82KG
R1
2017
12071

John Combs

John Combs
W
Choke f/ omoplata
Pan American
82KG
8F
2017
15813

Tarsis Humphreys

Tarsis Humphreys
W
Pts: 0x0, Adv
King of Mats
85KG
RR
2018
15918

Ivan Quintanar

W
Choke f/ omoplata
World Pro
85KG
R1
2018
15926

Ayub Magomadov

W
Pts: 2x0
World Pro
85KG
RPC
2018
Clark Gracie vs Marcelo Mafra (2013)

Clark Gracie vs Douglas Santos (2010)