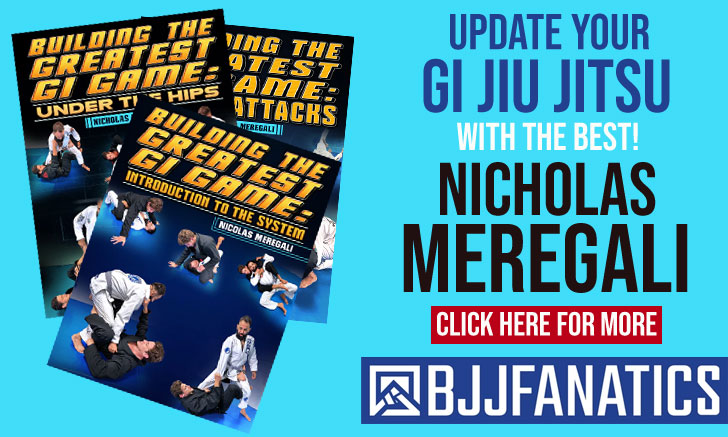 Roiter Lima is a jiu-jitsu black belt under Cássio Francis (Cassão), who worked extensively with Rosier Lima and Lucas Silva (Lukete) while representing the Gracie Barra team in the sport's international circuit. Lima first gained notoriety at an international level after his gold medal performance at the Abu Dhabi Jiu-Jitsu Pro Tour (AJP) World Professional Championships as a purple belt in 2019. He would later become one of the main figures of Team GB's Ambassadors Program as well as one of the top roosterweight (127.0 lb) grapplers of his generation.
Roiter Lima Jiu-Jitsu
Full Name: Roiter Lima Silva Junior
Nickname: N/A
Lineage: Carlos Gracie > Helio Gracie > Carlos Gracie Junior >  Vinicius Magalhães > Cássio Francis > Roiter Lima
Main Achievements:
1st Place AJP Grand Slam, MIA (2021)
1st Place IBJJF American Nationals NOGI (2023)
2nd Place IBJJF World Championship NOGI (2021)
2nd Place IBJJF Pan Championship NOGI (2021)
2nd Place IBJJF World Championship (2023)
2nd Place IBJJF American Nationals (2023)
3rd Place IBJJF Pan Championship (2021)
3rd Place IBJJF American Nationals (2021)
3rd Place AJP Grand Slam, RJ (2021)
Main Achievements (Colored Belts):
1st Place AJP World Pro Championship (2019 purple)
1st Place AJP Grand Slam, RJ (2017 blue, 2019/2020 brown)
1st Place AJP Grand Slam, LDN (2020 brown)
1st Place AJP Grand Slam, AD (2020 brown)
1st Place AJP Grand Slam, LA (2019 brown)
Favorite Position/Technique: Open Guard
Weight Division: Peso Galo (57.5Kg / 127.0 lbs)
Team/Association: Gracie Barra
Roiter Lima Biography
Roiter Lima was born on November 3, 1999, in Fortaleza, Ceará, Brazil, but moved to nearby Pindoretama at the age of 4, where he spent his formative years.
Throughout his childhood, Lima aspired to be a football (soccer) player while playing futsal (indoor soccer) competitively for many years, up until his early-to-mid teens.
In 2012, Roiter's older brother, Helter, started learning jiu-jitsu from their uncle – jiu-jitsu black belt, Rosier Lima. Seeing how much his brother was enjoying the mats, 13-year-old Roiter decided to join the classroom soon after. At first, both brothers trained recreationally, but in 2013, Helter started competing, and once again, dynamized by his brother's success, Roiter became equally invested in the tournament circuit.
Competing became increasingly important for Roiter, the significance of the mats led 15-year-old Roiter – a blue belt at the time – to relocate to Fortaleza, where jiu-jitsu was booming, there joining the famous Gigueto gym (MG Team) while maintaining his connection with Rosier.
2 years into his full-time training, in Fortaleza, Lima was offered a spot on the Cassão Team, a Gracie Barra affiliate in Belo Horizonte, Minas Gerais, led by Cássio Francis. A position strongly supported by his uncle, and longtime coach, Rosier Lima.
Guided by coach Francis, Lima's jiu-jitsu career gained plenty of steam as he went on to conquer the Abu Dhabi World Pro Championship as a purple belt. The great success of his sporting endeavors allowed Roiter to be included in one of the 4 vacancies available in Gracie Barra's Ambassadors program during 2020. A scholarship offered to the team's top international talents, who are provided with full sponsorship in the United States, where the top events of the sport take place.
While staying in the US, Roiter was offered a coaching position at Gracie Barra Arizona, a gym owned by Flávio Almeida. In November 2020, Roiter Lima was promoted to black belt by Cássio Francis and Lucas Silva, the head instructors at the Cassão Team.
Roiter Lima Grappling Record
28 WINS
BY POINTS


BY ADVANTAGES




BY SUBMISSION




BY DECISION




BY PENALTIES




BY DQ



5 SUBMISSIONS WINS
#86e620
Violin armlock
20
1
15 LOSSES
BY POINTS


BY ADVANTAGES




BY SUBMISSION




BY DECISION




BY PENALTIES




BY DQ



4 SUBMISSIONS LOSSES
#214eb8
Inside heel hook
25
1
#5AD3D1
Choke from back
25
1
#d1212a
Triangle armlock
25
1
Roiter Lima Fight History
ID
Opponent
W/L
Method
Competition
Weight
Stage
Year
24648

Yuri Hendrex

Yuri Hendrex
L
Pts: 10x9
Grand Slam RJ
56KG
4F
2020
26077

Estevan Martinez

Estevan Martinez
L
Inside heel hook
NoGi Pan Am.
55KG
F
2021
26650

Livio Ribeiro

Livio Ribeiro
L
Pts: 8x8, Adv
American Nats
57KG
SF
2021
27528

Hiago Gama

Hiago Gama
L
Referee Decision
Pan American
58KG
SF
2021
28206

Estevan Martinez

Estevan Martinez
L
RNC
NoGi Worlds
55KG
F
2021
29449

Rodnei Barbosa

Rodnei Barbosa
L
Pts: 8x6
World Champ.
57KG
4F
2021
30935

Lucas Pinheiro

Lucas Pinheiro
L
Pts: 4x2
LA Open
64KG
F
2022
32873

Lucas Pinheiro

Lucas Pinheiro
L
Pts: 8x2
World Champ.
64KG
8F
2022
35493

David Terao

David Terao
L
Pts: 2x0
NoGi Pan
61KG
4F
2022
36786

Osamah Almarwai

Osamah Almarwai
L
Pts: 0x0, Adv
NoGi Worlds
55KG
F
2022
37916

Zach Kaina

Zach Kaina
L
Pts: 2x2, Adv
LA Open
64KG
SF
2023
38340

Zach Kaina

Zach Kaina
L
Choke from back
Pan American
64KG
8F
2023
40186

Thalison Soares

Thalison Soares
L
Triangle armlock
World Champ.
58KG
SF
2023
41112

Bebeto Oliveira

L
Pts: 10x8
American Nats
64KG
F
2023
41655

Mathias Luna

Mathias Luna
L
Pts: 0x0, Adv
Phoenix NGO
ABS
SF
2023
24655

Rodnei Barbosa

Rodnei Barbosa
W
Pts: 2x1
Grand Slam RJ
56KG
RPC
2020
24657

Yuri Hendrex

Yuri Hendrex
W
Pts: 3x3
Grand Slam RJ
56KG
3RD
2020
25783

Henrique Rossi

W
Pts: 2x0
Houston Open
57KG
SF
2021
25784

Jorge Vasquez

W
Pts: 2x0
Houston Open
57KG
F
2021
26069

A. Poveda

W
Kneebar
NoGi Pan Am.
55KG
R1
2021
26072

Livio Ribeiro

Livio Ribeiro
W
Pts: 11x4
NoGi Pan Am.
55KG
4F
2021
26076

Lee Rosenfield

W
Pts: 0x0, Adv
NoGi Pan Am.
55KG
SF
2021
27035

Estevan Martinez

Estevan Martinez
W
Pts: 2x0
Phoenix Open
56KG
F
2021
27216

Willis Nunes

Willis Nunes
W
DQ
Grand Slam MIA
56KG
SF
2021
27217

Jonas Andrade

Jonas Andrade
W
Pts: 7x5
Grand Slam MIA
56KG
F
2021
27526

Estevan Martinez

Estevan Martinez
W
Pts: 2x2, Adv
Pan American
58KG
4F
2021
28203

Dean Lewis

W
Pts: 4x2
NoGi Worlds
55KG
4F
2021
28205

Marcelo Cohen

Marcelo Cohen
W
Violin armlock
NoGi Worlds
55KG
SF
2021
33844

Darryl Lebus

W
N/A
Phoenix Open
64KG
F
2022
35490

Vinny Saenz

W
Pts: 2x0
NoGi Pan
61KG
R1
2022
36782

Denis Beenen

W
Kneebar
NoGi Worlds
55KG
4F
2022
36785

Estevan Martinez

Estevan Martinez
W
Pts: 6x6, Adv
NoGi Worlds
55KG
SF
2022
40061

Valor Boyer

W
N/A
B Raton Open
64KG
4F
2023
40063

Luis Ninja

W
Points
B Raton Open
64KG
SF
2023
40064

Italo Bonfim

W
Points
B Raton Open
64KG
F
2023
40180

Rodnei Barbosa

Rodnei Barbosa
W
Pts: 8x6
World Champ.
58KG
R1
2023
40182

Zayed Alkatheeri

Zayed Alkatheeri
W
Referee Decision
World Champ.
58KG
4F
2023
41108

Jacob Sandoval

W
Pts: 2x2, Adv
American Nats
64KG
4F
2023
41110

Zach Kaina

Zach Kaina
W
Referee Decision
American Nats
64KG
SF
2023
41182

Darryl Lebus

W
Armbar
American NNG
61KG
SF
2023
41184

Valor Boyer

W
Pts: 2x0
American NNG
61KG
F
2023
41619

Rene Lopez

W
Pts: 4x2
Phoenix Open
64KG
SF
2023
41621

Matheus Azancot

W
Toe hold
Phoenix Open
64KG
F
2023