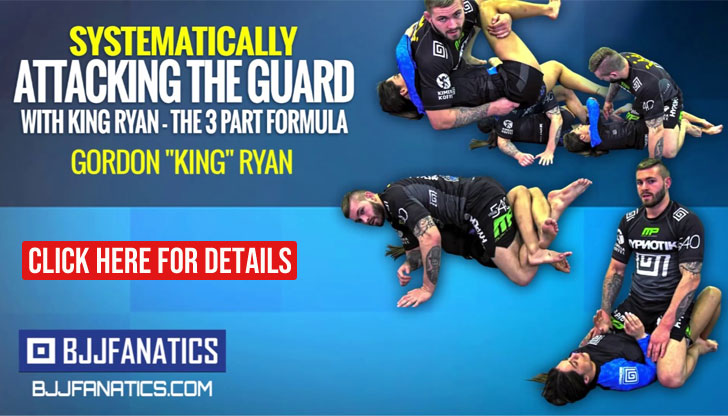 Keith McKenzie is a Brazilian Jiu Jitsu black belt under Marco Canha from Checkmat. Mckenzie is one of the very first Scottish Nationals to have been awarded the grade of black belt (the 3rd) an honour he achieved after winning the European Championships for the 2nd time in a row in the brown belt middleweight division (2010 and 2011)
Keith McKenzie in Detail
Full Name: Keith Michael McKenzie
Nickname: "Careca" which means bald due to his constant shaven head. He is also called "Mata-Cobra" which literally translates to snake killer. This is a name often associated with people that cannot strike (punch) well and throw awkward "haymakers" (like if one grabbed a snake by the tail and whipped it's head on the floor). The name was a wind-up a joke amongst his training partners when Keith started training in boxing. Keith has since competed successfully in a number of boxing and kickboxing tournaments.
Lineage: Mitsuyo Maeda > Carlos Gracie > Helio Gracie > Rolls Gracie > Romero Cavalcanti > Ricardo Vieira > Marco Canha > Keith McKenzie
Main Achievements:
British Champion (2015 black belt adult)
European Champion (2011, 2010 brown – master 1)
IBJJF London Fall Open Champion (2015 black belt – master 1)
IBJJF British National Runner-up (2015 black belt adult )
IBJJF London Open 2nd Place (2015 black belt – adult)
British National 2nd Place (2014 black belt – master 1)
Scandinavian Open 3rd Place (2008 purple – adult)
Weight Division: Peso Medio (82kg-181lbs)
Favourite Position: Kimura from side control/half-guard
Team/Association: Checkmat
Keith McKenzie Biography
Keith McKenzie was born in Central Scotland on the 16th of June, 1979, he moved to London for work reasons and first had a taste of Jiu Jitsu in 2003. The encounter between Keith and the Brazilian martial art came by chance as McKenzie looked for a Kickboxing club. He found one at Seymour Leisure Centre in central London, but after seeing the kickboxing class there he wasn't at all impressed, what did impress him was the BJJ class that followed KB, a session led by Jacare Cavalcanti's black belt, Roger Brooking.
Keith immediately started training with Roger Brooking (who was one of the first BJJ black belts to teach in the UK), he received his blue and purple belts by the man from Rio de Janeiro. While training with Brooking, Keith also took time to visit Brazil on several occasions and train with Ricardo Vieira (a habit he was to keep for the forthcoming years).
In late 2007 Roger Brooking decided to stop coaching to pursue other career objectives, Keith then changed clubs and started being taught at East London's MMA and BJJ club, London Fight Factory. There he met black belts Rodrigo "Brucutu" Cabral, Eduardo Azevedo and Thiago Borges who were LFF's coaches at the time. Shortly After "Brucutu" returned to Brazil, on April 2009 the instructors Borges and Azevedo awarded Keith McKenzie his brown belt.
The coaching department at LFF was then picked up by Claudio Silva and Marco Canha after him, it was Marco Canha who awarded Keith the black belt on the 9th of February 2011, with the nod from the Checkmat Team supervisor Ricardo Vieira. The ceremony was participated by BJJ black belts: Leandro Martins, Fernando Terere, Abel Martinez, Luiz "Manxinha" Ribeiro and Marco Canha. The belt came after Keith celebrated his second consecutive career win at the European Open in the brown belt division, making him only the third BJJ black belt from Scotland.
Keith McKenzie vs Helton Machado Silva (European Final 2011)

Keith McKenzie vs Philippe Walter (European Final 2010)

Keith McKenzie European Open 1st Round