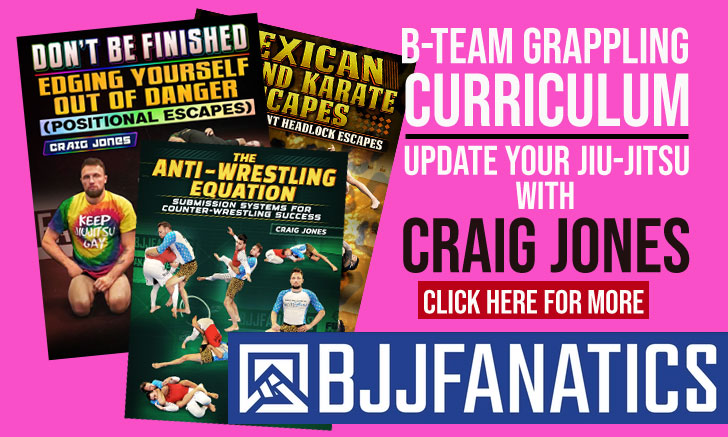 Romero "Jacare" Cavalcanti is an 8th degree Master (red and white belt) as well as one of the best instructors in Brazilian Jiu-Jitsu history, having coached hundreds of grapplers and produced some of the best the world has seen in the sport of BJJ, including Fabio Gurgel, Alexandre Paiva, Leonardo Vieira, Ricardo Vieira, Rodrigo "Comprido", to name a few. One of the founding fathers of the Alliance academy, Romero Cavalcanti moved to the United States from his native Brazil in 1995, where he grew the team to an international level. Jacare was also awarded the "On The Mat" Instructor of the Year award in 2009.
Romero Cavalcanti Jacare Jiu-Jitsu
Full Name: Romero Cavalcanti
Nickname: Jacaré means Alligator in Portuguese. The name was given to him by his beach soccer buddies, although it is unclear why the name was given.
Lineage: Carlos Gracie > Helio Gracie > Rolls Gracie > Romero Cavalcanti
Main Achievements: N/A
Favourite Technique: N/A
Weight Division: N/A
Team/Association: Alliance academy.
Jacare Romero Cavalcanti Biography
Romero Cavalcanti was born on October 17, 1952, in Recife, Brazil and moved at a very early age to Rio de Janeiro. His first Jiu-Jitsu coach was Jaildo Gomes (the brother of famous Vale Tudo fighter from the early days, Ivan Gomes), Romero was in his early teens and stayed with Gomes until he was 18 years old, at this time he moved camps to Carlson Gracie's academy affiliate which was run by a brown belt named "Toninho". It was only when "Jacare" Romero achieved his blue belt that "Toninho" started taking him to meet and train at the Gracie Academy with the purpose of Toughening him up.
In 1972, "Jacare" moved to New York to study, and abandoned Jiu-Jitsu completely until the end of 1974 when he returned to Rio. During Romero's stay in New York Rolls Gracie visited and the two became good friends. When Romero returned to Rio de Janeiro in late 1974, he restarted his BJJ training with Rolls Gracie, who was considered the best coach and competitor of his time.
With Rolls Gracie's teachings, Cavalcanti's jiu-jitsu developed in heaps and bounds, Rolls was innovative and a good role model for Romero who took Rolls as a fatherly figure. With a new coach and a new academy, "Jacaré" had the opportunity to train with many of the great's Jiu-Jitsu figures of that time, people like Carlos Gracie Junior, Rickson Gracie, Mauricio Gomes, Paulo Conde, Ricardo Azoury and many others.
In 1982 Jacare Romero was awarded his Black Belt by the hands of Rolls Gracie, being the last Black Belt ever awarded by the legendary martial arts figure, the last of a very strict group of 5. After the tragic death of his mentor, Rolls Gracie (in 1982) Carlos Gracie Junior (Rolls younger brother) picked up the class and the gym, but not for long as Carlos had plans to open his own academy in the Barra da Tijuca neighborhood. As Romero witnessed the terminus of his academy, he chose to start training with Rickson Gracie at his academy in the Humaita area of Rio de Janeiro.
After a run at the Gracie academy in Humaita, Romero decided to open up his own BJJ gym, giving birth to the " Jacare Jiu-Jitsu Academy". From this amazing place, several of the best black belts the world had ever seen were formed, competitors such as Fabio Gurgel, Roberto Traven, Jamelao, the Vieira Brothers and many others. In 1993 Romero Cavalcanti and a group of some of his students (who had left the gym – amicably – and now owned their own separate academies) decided to join forces and create a stronger overall team to compete against the bigger teams of their time, this new team was called Alliance.
Jacare Romero decided to move to the US to broaden the horizon of his new team in 1995, first in Miami and finally settling in Atlanta. In 2009, a few months after being given the "On The Mat" Instructor of the Year award, Romero Cavalcanti was admitted at a Hospital in Altlanta with a serious illness. After he recovered he returned to his academy, taking care of the Alliance affairs.