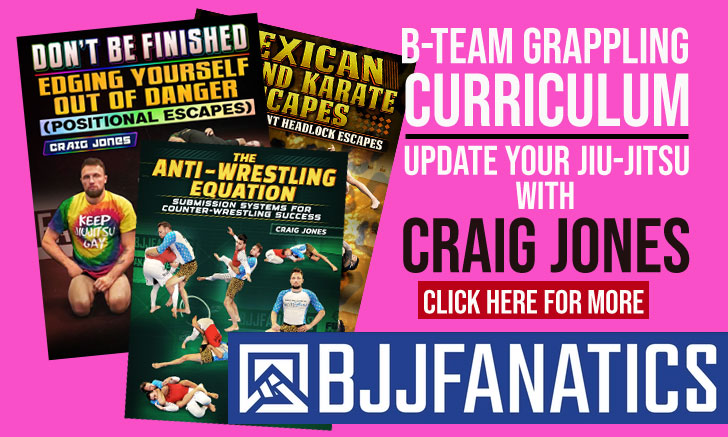 Daniel Valverde is an accomplished Judo and Jiu-Jitsu black belt from the state of Bahia in Brazil, having been 10x state champion in Judo and 4x in BJJ (weight and absolute) with experience in the ADCC (the world's most prestigious Submission Wrestling tournament) as well as a World Nogi champion, a title won in 2007. Daniel Valverde well known amongst the MMA fans after taking part in the coaching staff of Team Nogueira at The Ultimate Fighter reality show (TUF 8) which aired in 2008.
Daniel Valverde Jiu-Jitsu
Full name: Daniel Fontes Valverde
Nickname: n/a
Lineage: Carlos Gracie > Reyson Gracie > Osvaldo Alves > Daniel Valverde
Main Titles in Jiu-Jitsu:
1st Place IBJJF World Championship NoGi (2007* Master)
1st Place FBJJ Bahia State Championship (2003** / 2004**)
1st Place ADCC Reserve Fight Champion (2004)
1st Place Budweiser Cup NoGi (2004)
1st Place Atlantic Cup (2004*)
Other Important Titles in Jiu-Jitsu:
1st Place Alfa-Barra Cup (2000 Brown Belt)
1st Place FBJJ Bahia Championship (1994 Blue Belt, 1996 Purple Belt)
1st Place Gracie Cup (1994 Blue Belt)
Judo Main Achievements:
1st Place Bahia State Champion (1991, 92, 93, 94, 95, 96, 97, 98, 99, 2000)
1st Place Brazilian University Championship (1997)
1st Place New York Judo Open (1998)
1st Place Brazil vs Mexico Challenge (1999)
2nd Place South American University Tournament (1997)
3rd Place Brazilian Nationals (1992, 1997 & 1998)
Weight Division: Peso Medio (82kg-181lbs)
Favourite Position/Technique: Guard Pass, Kimura Lock from "Kesa-Gatame".
Team/Association: MMA MASTERS (formerly from Minotauro Team, Oswaldo Alves & ATT)
Daniel Valverde Biography
Daniel Valverde was born on the 10th of August 1976 in Salvador da Bahia, Brazil. Daniel is the son of Belmiro Valverde, a Judo black belt. Belmiro (who actively competed until he was well in his 60's) started teaching his son the Judo game from the age of 4 and saw Daniel graduate to black belt when he was 19 (in 1995).
In 1991 Daniel Valverde added Jiu-Jitsu to his arsenal, as a way to compliment his Judo. His gym – Academia Shiozawa – gave BJJ as part of their curriculum, and so Daniel's first instructor in the "arte suave" was Mestre Serrinha. He stayed with Serrinha until he was a purple belt, competing often for the team and meeting on the opposite side of the mats the man that would later become his good friend, Rodrigo Nogueira (aka Minotauro), Valverde would defeat Minotauro in a jiu-jitsu super-fight in 1996 as a purple belt.
Oswaldo Alves came into Valverde's life as Daniel moved to Rio de Janeiro and started training with the legendary coach, earning both his brown belt and black belt from Alves – Black belt graduation in 2001.
In the early 2000's Daniel decided to travel to America. After establishing himself and competing for a few years in the US. Daniel met his old friend, Rodrigo Nogueira, who had since their days in Bahia, become a superstar in MMA. Rodrigo would later invite Valverde to be part of his staff, in the form of the grappling coach at the hit reality show "TUF" (The Ultimate Fighter). When in the show, Daniel ended up getting involved in a harsh exchange of words with one of the contestants, Vinny Magalhaes. The rivalry ended up being settled on the Grapplers Quest show in a friendly Grappling competition (super-fight). Valverde was smaller than his opponent but made good use of his strong top game to defeat Magalhaes.
In 2009 Daniel Valverde paired up with Cesar Carneiro to found a new MMA team called MMA Masters, Valverde being the wrestling and BJJ coach, while Carneiro taught the stand-up realm of the game.
Website: mma-masters.com
Daniel Valverde vs Clay Bastos (Jiu Jitsu World Cup 2004)

Daniel Valverde vs Bennet Fisher (Grapplers Quest 2005)

Daniel Valverde vs unknown (World Nogi 2008)

Daniel Valverde vs unknown – fight 2 (World Nogi 2008)