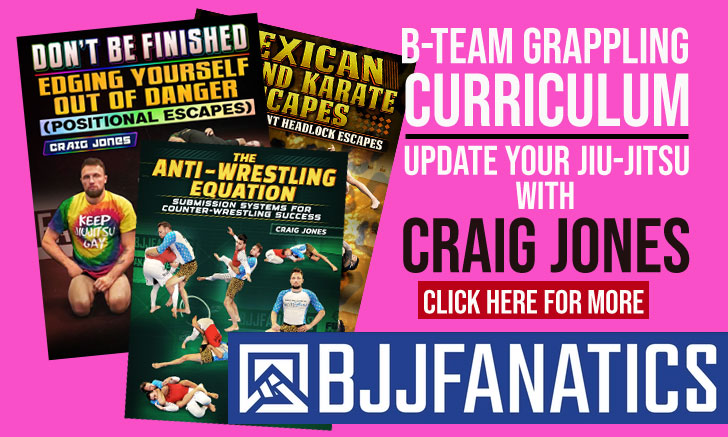 Rubens Charles, also known as "Cobrinha" is a historical figure in the sport of Brazilian jiu-jitsu, being an International Brazilian Jiu-Jitsu Federation (IBJJF) World Champion as well as a 3x Abu Dhabi Combat Club (ADCC) champion. Originally from the town of Londrina and with a background in capoeira, Rubens Charles' talent was discovered by the legendary BJJ competitor and instructor Fernando Terere, with whom Cobrinha worked for an extended period before joining the Alliance Team. Commonly known for his aggressive style on the mats, Rubens Charles is also an accomplished instructor with a long career developing competitors games.
Rubens Charles Jiu Jitsu
Full Name: Rubens Charles Maciel
Nickname: Cobrinha was a name given to Rubens in his Capoeira days. It means "Little Snake", and it was given to him because he was so agile and flexible.
Lineage: Mitsuyo Maeda > Carlos Gracie > Helio Gracie > Rolls Gracie > Romero Cavalcanti > Alexandre Paiva > Fernando Augusto Terere > Rubens Charles
Main Achievements:
1st Place IBJJF World Championship (2006/2007/2008/2009/2017)
1st Place IBJJF World No-Gi Championship (2007/2008/2011/2012)
1st Place IBJJF Pans Championship (2007/2008/2009/2017)
1st Place ADCC World Championship (2013/2015/2017)
1st Place IBJJF European Open (2013/2017)
1st Place CBJJ Brazilian Nationals (2017)
Weight Division: Peso Pena (70,00 kg / 154.5 lbs)
Favorite technique: De La Riva Guard
Association/Team: Alliance
Rubens Charles Cobrinha Biography
Rubens Charles "Cobrinha" was born on December 24th of 1979 in Londrina, Brazil. He moved to Sao Carlos when he was still a child. Being a normal Brazilian child, the first sport he practiced was Football (soccer), but that love for soccer was ruled out when he got his first taste of "Capoeira", the Brazilian Martial Art of fancy kicking and dancing moves. He joined the "Grupo dos Jangadeiros" a club that was run my Capoeira Master Antonio Zacaria and practiced 2 times per day all 7 days of the week, a habit he followed for the most of 14 years, the time it took him to become a Master himself.
He only found Jiu-Jitsu at a later stage, when a friend that was launching a Martial Arts gym asked him to pass by to see the new place. Cobrinha was 21 and as he came in he saw a class of Brazilian Jiu-Jitsu, he was curious and took the class. After being "schooled" by a purple belt that was taking the class, Cobrinha decided Jiu-Jitsu was the art he wanted to dedicate himself to, and on the next day, he joined a BJJ school close to him, led by BJJ black belt Mauro Pacífico.
He remained training with professor Mauro for a long time, changing his Capoeira schedule to dedicate himself fully to BJJ (the same schedule of 2x per day, 7 days per week). It was at a state championship in Sao Paulo that Cobrinha's future would turn. After getting to the final and losing to a student of legendary Fernando Terere, Rubens Charles was invited to move to Sao Paulo and train with Terere. With the approval of his Master, he moved to Sao Paulo to train with the then world famous "TT" Team. He spent 4 months living in the Academy, jobless but training 2x a day and with rights to private lessons from the man Terere himself, every single day, sharpening every tool he already had and adding a few more to the arsenal. His team was also substantially more competitive with monsters like Terere, Eduardo Telles and Andre Galvao, Lucas Lepri, Leandro Martins, and many others every day on the mats.
The black belt came shortly after, in 2005, from the hands of Terere. It had taken him 5 years to achieve. He went to the Mundial (World Championships) and finished 3 out of 5 opponents on his way to glory. After the gold medal, he was invited to compete in Japan at the Pro Jiu Jitsu X, a tournament that he won. 2006 followed and although his team "TT" had dissolved while he was in Japan, his master, Terere helped him with his training preparing him for 2006. The Mundial came that year and Cobrinha was once again victorious, finishing all of his opponents by way of submission.
Fernando Terere, the man that had been so important to Rubens Charles BJJ career had several well broadcasted personal problems, including drug addiction and a severe case of schizophrenia which led him astray from jiu-jitsu. Before Terere left to the North-east of Brazil (namely to the town of Natal) he advised Cobrinha to join one of Terere's former instructors Fabio Gurgel, and thus another joyful BJJ partnership had begun.
In 2007 Cobrinha went to the United States to fight at the Brazilian Jiu-Jitsu Pan American Championship. While he was there he gave a seminar in Atlanta at Jacare Romero's gym (Jacare is Fabio Gurgel's Master). Jacare was so impressed with Cobrinha's skills that he decided to give him a job at his academy, a job which he took. While training at his new place in Atlanta, US, Cobrinha continued like a juggernaut, destroying everyone in every competition he attended. Another World Championship in 2007, 2008 and 2009, while still finding the strength to challenge the best in no gi (Submission Wrestling) winning the No-Gi World Championships in 2008 and 2007, and securing a Runner Up spot at the ADCC 2009 in Barcelona.
Cobrinha is regarded by many as the best Lightweight Fighter of all time and was awarded "Best BJJ Fighter of 2009" by the Brazilian Press. Cobrinha is also an amazing teacher having taught BJJ World Champions Michael Langhi and Sergio Moraes, and a lot more are on the way.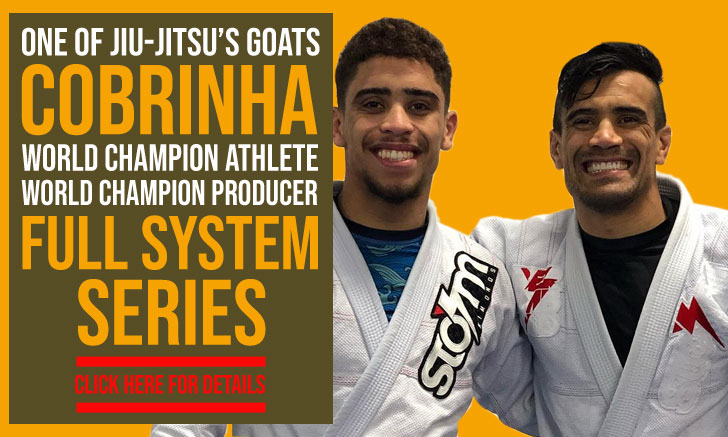 Rubens Charles Grappling Record
118 WINS
BY POINTS


BY ADVANTAGES




BY SUBMISSION




BY DECISION




BY PENALTIES




BY DQ



63 SUBMISSIONS WINS
#214eb8
Choke from back
29
18
#fad11b
Bow and arrow
8
5
#03b41f
Inverted triangle
2
1
21 LOSSES
BY POINTS


BY ADVANTAGES




BY SUBMISSION




BY DECISION




BY PENALTIES




BY DQ



2 SUBMISSIONS LOSSES
#214eb8
Choke from back
50
1
Rubens Charles Fight History
Banner photograph taken by Ross Finlayson.
Rubens Charles Highlight

Rubens Charles vs Ryan Hall (no gi Tournament)

Rubens Charles Cobrinha, Sao Paulo State Championships