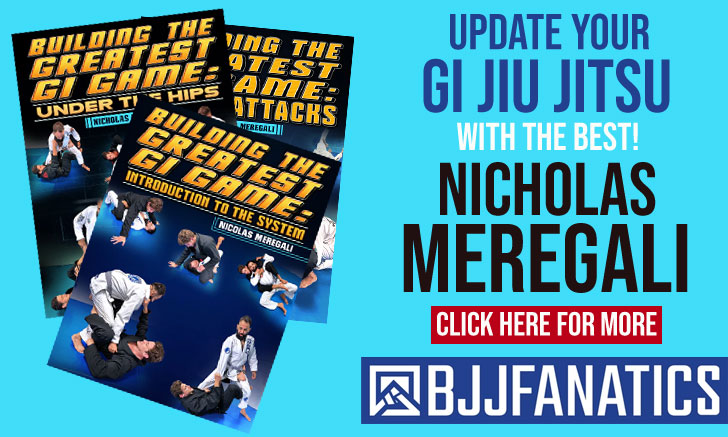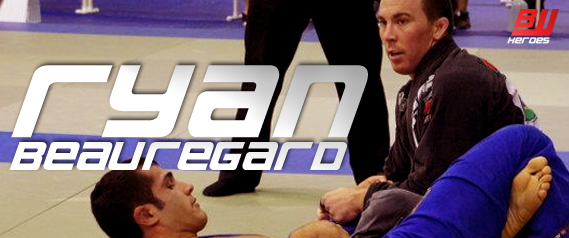 Ryan Beauregard is an American born jiu jitsu and judo black belt, being also one of the top competitors of his generation in the USA. A former world Brazilian jiu jitsu champion (brown belt 2008), Ryan Beauregard started his own team together with his brothers (Colin and Ian), this "Team Beauregard" has quickly become one of the strongest BJJ academies in the Arizona region.
Ryan Beauregard Jiu Jitsu
Full Name: Ryan Beauregard
Nickname: N/A
Lineage: Mitsuyo Maeda > Carlos Gracie > Carlson Gracie >Rodrigo Medeiros > Demetrius Ramos > Ryan Beauregard
Main Achievements:
World Champion (2008 brown)
Arizona Open Champion (2011)
US Nationals Champion (2005)
Pan American Silver Medallist (2006 blue)
US Nationals Silver Medallist (2010 black)
European Open Silver Medallist (2009 brown)
Pan American Bronze Medallist (2010 brown)
World No Gi Bronze Medallist (2009 brown)
Favourite Position/Technique: N/A
Weight Division: Peso Leve (76kg/167lbs) & Médio (82kg/181lbs)
Team/Association: Team Beauregard/BJJ Revolution
Ryan Beauregard Biography
Ryan Beauregard was born April 4th 1982 in Pelham NH, a small town outside of Boston, Massachusetts. Being somewhat of a troublemaker from an early age due to the area where he grew up, Ryan decided to start wrestling in High School to help his fighting chances in the street, however, as soon as he started wrestling, Beauregard became hooked to the competitive side of wrestling and the intensity that it provided which was different from all the other sports he had tried before.
As he reached his 20th birthday, Ryan Beauregard and his girlfriend (who later became his wife) moved to Arizona for school. With the move to Arizona, Ryan found himself playing in a couple soccer leagues to keep fit, but longed for the high-level competition of wrestling. Brazilian jiu jitsu only appeared in Ryan Beauregard's life in 2005, when he met Demetrius Ramos at Bally's total fitness. Ryan noticed that Coach Ramos was showing moves that looked like the "MMA stuff" he had seen on TV he and became intrigued. After a couple times of seeing the class, Ryan Beauregard finally build up the courage to ask if he could jump in. He fell in love with the sport almost immediately and was drawn to the Professor Ramos' positive energy.
About the time when Ryan Beauregard earned his purple belt in jiu jitsu, he decided to start practicing judo to complete his BJJ. Ryan started training in judo, achieving the rank of black belt training under Sensei Steve Owen. Ryan Beauregard also competed in Judo and in over 10 judo tournaments (up to December 2012 the time when this article was written) Ryan remained undefeated.
Like many BJJ competitors, Ryan Beauregard also had his sights on MMA, and after his win at the BJJ Worlds in 2008, Coach Demetrius Ramos gave Ryan the nod to start fighting. Ryan Beauregard had a rampant start in the sport, quickly achieving a record of 4-0-0.
After medalling in the world championships as a brown belt (gold) and the Pan American Championship (bronze after he allowed his team mate to proceed to the final), Ryan Beauregard received his much coveted black belt, while still standing at the Pan American podium in 2010.
Official website: teambeauregard.com
Ryan Beauregard Highlight