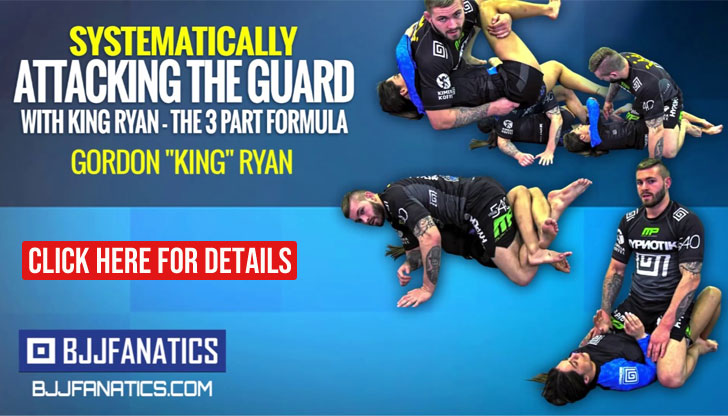 Rodrigo Medeiros is a Brazilian jiu jitsu black belt under Carlson Gracie. Rodrigo was also part of the famous Carlson Gracie Academy team that ruled the sport in the 1980s and early 1990s. Medeiros his home country and moved to the United States, where he founded his own team, the BJJ Revolution Team, a group that has grown into a very successful association at a national and international level. – Note: If you are looking for Rodrigo "comprido" Medeiros from Brasa Team click here.
Rodrigo Medeiros Jiu Jitsu
Lineage: Mitsuyo Maeda > Carlos Gracie > Carlson Gracie > Rodrigo Medeiros
Main Achievements:
Pan American Champion (2003, 2004 Masters Division)
Pan American Silver Medallist (1996 – brown belt)
Pan American Bronze Medallist (2006 Masters Division)
Weight Division: Peso Medio (Middle Weight) 82kg/181lbs
Team/Association: Revolution BJJ
Rodrigo Medeiros Biography
Rodrigo Medeiros was born in Rio de Janeiro, Brazil. He entered the martial arts world at a very young age (he was 5) training the Japanese art of throwing, Judo. It was only when Rodrigo was 12 that he first started training Jiu Jitsu by influence of a friend, another Carlson Gracie black belt, by the name of Manoel Maria Cardoso Neto – "Maneco". Rodrigo started training straight away at the famous Carlson Gracie Academy, a gym filled with talent and the best tuition.
He stayed with the team through the ranks, from white to black belt, and even started teaching as an affiliate academy in 1993. In 1996, foreseeing a BJJ boom in the United States, Rodrigo moved to the "City of Angels" in the California with his master Carlson by his side. After three solid years under his master's supervision, Rodrigo Medeiros decided to open an academy of his own in La Habra.
In 2000 Rodrigo moved again, this time to settle definitely, in San Diego where he opened a second academy at the Pacific Beach Fight Center. There he cemented his career as a coach, forming several black belts and champions. That same year also marked the beginning of Rodrigo's new team, the BJJ Revolution Team, a team that includes competitors, students and coaches from several parts of the World, including Brazil, USA and Europe, and that carries the contribution of another historical Carlson Gracie black belt, Francisco Albuquerque – "Toco" who is als the leader of the Nova Geracao team.