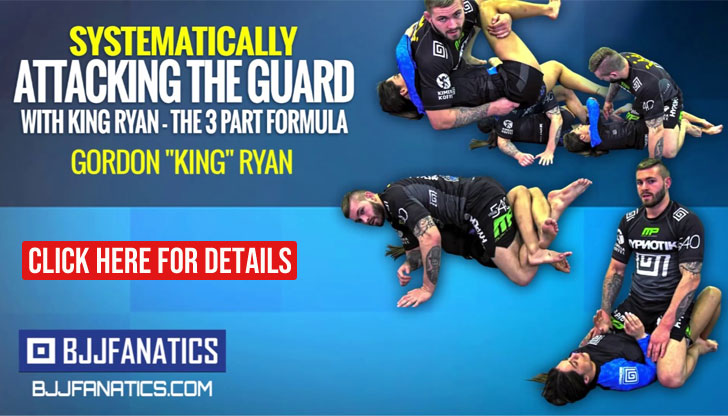 Marcos Galvão, also known as Marcos "Lôro", is a professional mixed martial arts (MMA) fighter and a Bellator tournament champion (2012) who fights out of the Nova União camp. With a solid background in Brazilian Jiu Jitsu, being a black belt under the illustrious Andre Pederneiras, Marcos Galvao has won important grappling competitions such as the world championships and the Brazilian teams nationals in the lower belts, as well as several Amazonas state championships in the sport of BJJ.
Marcos Galvao "Loro" Jiu Jitsu
Full Name: Marcos Aurelio Galvao Pereira
Nickname: Loro means blonde in Portuguese. The nickname started as Marcos used to dye his hair blond when he was younger (and still does on occasion).
Lineage: Mitsuyo Maeda > Carlos Gracie > Carlson Gracie > Andre Pederneiras > Marcos Galvao
Main Achievements:
World Champion (1997 blue belt, 1998 brown belt)
Teams National Champion (1997 junior blue belt)
Amazonas State Champion
Favourite Position/Technique: Clock Choke (Relogio)
Weight Division (BJJ): Peso Pluma (64kg/141lbs)
Team/Association: Nova União
Marcos Loro Galvao Biography
Marcos Galvão was born on the 23rd of June, 1982 in Amazonas, Brazil. He started practicing martial arts when he was 11 years old, through Judo. This Judo experience, however, was short lived. As Marcos entered and lost a competition, he fell disenchanted with the sport and chose not to continue, moving to Jiu Jitsu instead. Marcos Loro's first instructor in Brazilian Jiu Jitsu was Nonato Machado, Nova União's top representative in the Amazonian state.
Galvao trained with Master Nonato Machado for a few years, but he moved to Rio de Janeiro when he was 13 years old. After the move he continued training in the same team, but now alongside Nova Uniao's founder, Andre Pederneiras (also known as Dede). It was under Dede's guidance that Loro started making a mark in the sports lower ranks, earning a few very important titles in the blue, purple and brown belt divisions, including an impressive world title at brown belt at the age of 16, being one of the youngest competitors to ever win the competition at the brown belt level. It was also Pederneiras who iniciated Marcos Galvao in MMA, a profession he would embrace later on in life.
Around 2003 Marcos Loro received his black belt, and shortly after he started pursuing a career in mixed martial arts. After a good start that got him to the WEC (considered at the time, the prime organization for MMA lighter weight competitors), Galvao hit a rough slope, and lost two fights on a row at the WEC. That was when his good friend Victor Shaolin Ribeiro invited Galvao to come to New York and start training with him in the US. Marcos Galvao accepted the offer and moved to the United States, where he trained full time. The dedication earned him a Bellator Bantamweight Tournament win.
Marcos Galvao Highlight