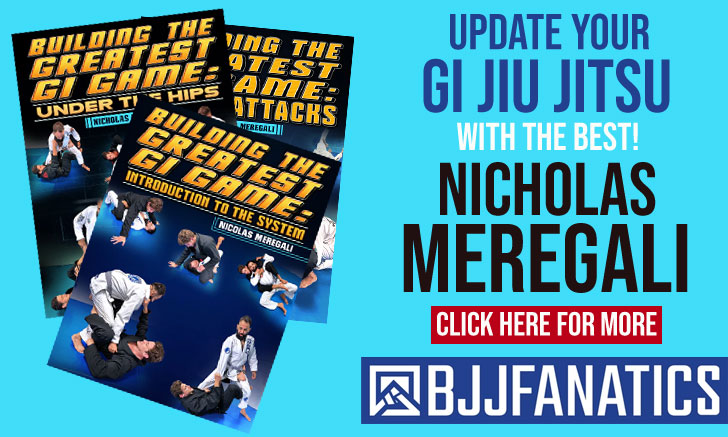 Kyra Gracie is a jiu-jitsu black belt under Carlos Gracie Junior and the first female member of the famous Gracie family to achieve worldwide notoriety as an accomplished grappler. A true phenomenon inside the sport, Kyra Gracie was already considered one of the best jiu-jitsu competitors in the world in her early 20s, a status cemented by her wins at important tournaments such as the World Jiu-Jitsu Championships, Pan American Jiu-Jitsu Championships, and the ADCC (Abu Dhabi Combat Club). Kyra Gracie is also an important ambassador of the sport, and one of the most televised jiu-jitsu practitioners with appearances in famous Brazilian TV shows such as Programa do Jo (with Jo Soares) and Sensei SporTv.
Kyra Gracie Jiu-Jitsu
Full Name: Kyra Gracie Guimarães
Nickname: n/a
Lineage: Carlos Gracie > Helio Gracie > Carlos Gracie Jr > Kyra Gracie
Main Achievements:
1st ADCC World Championship (2005 / 2007 / 2011)
1st IBJJF World Championship (2004 / 2006 / 2008** / 2010)
1st IBJJF Pan Championship (2005 / 2007)
1st CBJJ Brazilian Nationals (2005 / 2008)
Main Achievements (Colored Belts):
1st IBJJF Pan Championship (2001/2002 blue belt, 2003 purple)
1st CBJJ Brazilian Nationals (1998 / 1999 / 2000 / 2001)
* Absolute
** Weight and absolute
Favorite Position: Closed Guard
Weight Division: Peso Leve (58kg / 141lbs)
Team/Association: Gracie Barra/Gracie Elite
Kyra Gracie Biography
Kyra Gracie was born on the 29th of May, 1985 in Rio de Janeiro– Brazil. She is the granddaughter of Robson Gracie, who is the second son of BJJ founder Carlos Gracie (senior). Kyra was raised in the same house as her 3 uncles, BJJ black belts, Ralph, Ryan, and Renzo Gracie and as a result, she started practicing jiu jitsu when she was a toddler in a fun and light-hearted manner. As she grew up to her pre-teens, she intentionally changed her approach to BJJ and started taking regular classes (around the age of 11).
Her competition days began when she reached her yellow belt, this drive for competition was fully supported by her family, yet as she reached her blue belt in her teens, some of the conservative views of her family came to light. Jiu-jitsu was seen as a rough sport and the men in the family (including her uncles) tried to persuade her off the game. She brushed away the family's advice and continued dedicating her life to jiu-jitsu, proving in the process she was a hard-nosed Gracie family member (much like her ancestors).
Kyra Gracie trained extensively with Alexandre Soca, but in 2005 she moved her training to the Gracie Barra's headquarters to be closer to another one of her uncles, Carlos Gracie Junior, the man who awarded Kyra her black belt when she was 21 years old. Kyra Gracie also enrolled in the University to study law, a degree she left after the first year to dedicate herself full time to competing and teaching jiu-jitsu.
In 2009 she decided to pick up boxing classes with the famous boxing coach Claudio Coelho in Brazil, hinting at a possible venture in the MMA world. She also trained hard on her judo skills with Brazilian Olympic judo team member, Leonardo Leite.
Due to her looks, her personality, and her competitive record, Kyra Gracie became one of the most well-known athletes in jiu-jitsu, something the Brazilian media quickly recognized. Kyra had guest appearances in many prime-time TV shows, including the famous Programa do Jo (something similar in format and recognition to the Tonight Show in the USA). Her fame reached such standards that she was offered acting work.
In 2011 Kyra briefly trained with the Atos team.
Lolo Cousin vs Kyra Gracie

Kyra Gracie Uncovered (Short Film by BJJ Hacks)