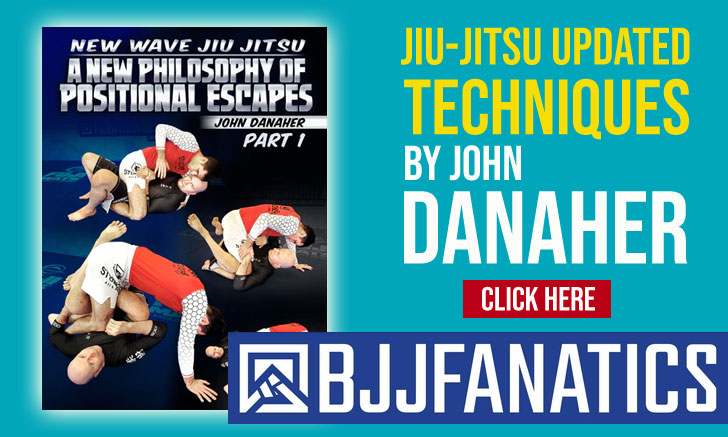 Ricardo Miller, commonly known in Brazilian Jiu Jitsu as "Franjinha",  is regarded as one of the top BJJ coaches in the world, having graduated from his famed Paragon Jiu Jitsu Academy, big names of the grappling world such as Tyrone Glover, Jeff Glover , Bill "The Grill" Cooper among many others.
Ricardo Miller Franjinha Jiu Jitsu
Full Name: Ricardo Miller Chagas Ribeiro
Nickname: "Franjinha" means fringe. The name came about when Ricardo started training at Romero Cavalcanti's gym in Rio de Janeiro. Miller had straight hair, and he would always have a bowl-style haircut which resembled a comic book character from "Turma da Monica" books and TV show. That character was named Franjinha.
Lineage: Mitsuyo Maeda > Carlos Gracie > Helio Gracie > Rolls Gracie > Romero Cavalcanti > Ricardo Miller
Main Titles/Record:
World Champion (1996 brown belt);
5x Pan American Champion (2010 Senior 2weight & absolute, 2007 , 2006 Senior 1, 2003 Master);
2x World No Gi Champion (2008, 2007 Senior 1)
Favorite Position/Technique: n/a
Weight Division: Peso Médio (82kg-181lbs)
Academy/Association: Paragon BJJ
Ricardo Franjinha Miller Biography
Ricardo Miller was born on the 30th of June, 1969, in Rio de Janeiro Brazil. He grew up on one of the most famous burghs of Rio, the Leblon which neighbors Copacabana. The last name Miller comes from Ricardo's American origins, his great-grandfather was from the USA. It is said that his family owned a Mill a few generations ago, thus the name "Millers" which later turned into Miller. Another peculiarity of Ricardo Franjinha Miller is that unlike many of the athletes in BJJ today who had very humble upbringings, Miller came from a middle-class family in Brazil and had a chance to study in a good school. He found Jiu Jitsu in his late teens (when he was 19) and straight away started training with his one and only mentor, Romero Cavalcanti at the Jacaré academy in Ipanema – Rio de Janeiro.
At Jacaré's place, Miller had the opportunity to train with and under many of the big names of his time. People like Fábio Gurgel, Traven and "Telo" Mendes. All this hard training paid off in 1996 as "Franjinha" took gold at the Mundial (World Championship) in the meio-pesado brown belt division. He was awarded his black belt by master Romero Cavalcanti shortly after his World title (February 1997) combining a total of 8 years between the time he first stepped on a mat and his black belt ceremony.
In 1997 Franjinha decided he needed a new challenge in life. Ricardo was already one of the coaches at the prestigious Alliance Academy in Sao Paulo (Fabio Gurgel's Headquarters), but after a brief stay in Santa Barbara, CA for the 1996 BJJ Pan American he fell in love with the place and moved to the US, seeing great potential for BJJ in the country for Jiu Jitsu.
In California Ricardo Miller founded the Paragon Academy, This academy flourished throughout the last decade having become a testament to its name, a true model of excellence to all BJJ academies all over the World, with great fighters coming out of its camp. Paragon today is famous for its technical prowess that has graduated names such as Jeff Glover, Bill Cooper, and Tyrone Glover (who was Franjinha's first black belt), but another of Paragon's most successful competitors is also its founder, Miller is still a very active competitor in many top-level events such as the Pan American the Nogi World Championships and many others.
Franjinha Pan Am 2010 Final – Middleweight

Franjinha Pan Am absolute Final