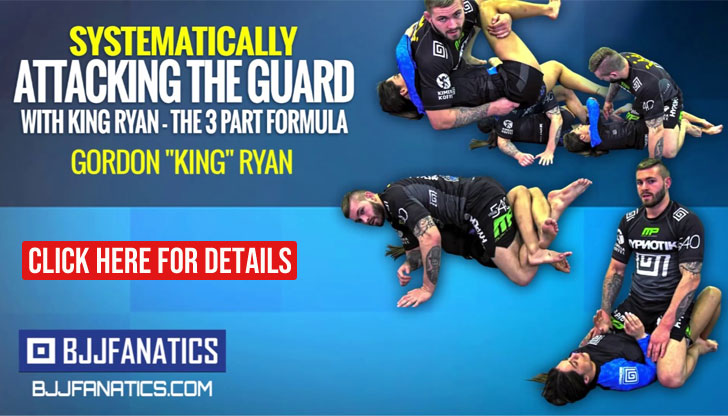 Ricardo Marques is a Brazilian jiu-jitsu black belt under Sérgio "Bolão" Souza and a member of the Brazilian Top Team (BTT) academy, being the founder of the team's Juiz de Fora branch in Minas Gerais – Brazil. An accomplished competitor in the Masters division, Marques is mostly known for his outstanding work as a jiu-jitsu instructor, being the man behind important athletes such as Leo Saggioro, Bernardo Faria, Diego Gamonal, Waldyr Filho and Leon Denny.
Ricardo Marques Jiu Jitsu
Full Name: Ricardo Camargo Marques
Nickname: N/A
Lineage: Carlos Gracie > Carlson Gracie > Sérgio Bolão > Ricardo Marques
Main Achievements:
IBJJF International Masters & Seniors Champion (2008 Master 3, 2001 Master 1brown)
CBJJ Brazilian National Champion (2012 senior 2)
IBJJF Rio International Open Champion (2008 Master)
IBJJF International Masters & Seniors Championship 3rd Place (2010 Master 3, 2003 Master 1)
Favorite Position/Technique: N/A
Weight Division: Meio Pesado (88,30 kg / 195.0 lbs)
Team/Association: BTT
Ricardo Marques Biography
Ricardo Marques was born on November 6, 1971 in Juiz de Fora – a city located in the southeastern Brazilian state of Minas Gerais, where he grew up.
Interested in martial arts from an early age, Marques started practicing capoeira at the age of 8 – a style he did not pursue long. Although his experience was short-lived, his desire to train a combat sport lived on, and in 1993, 22-year-old Ricardo Marques was finally introduced to jiu-jitsu through a friend who had experience in the gentle art.
Under Master Júlio Porto Marques earned his blue belt, but as BJJ was still in its infancy in the state of Minas Gerais at the time, in 1997 Ricardo decided to seek a more professional environment switching camps to Rio de Janeiro's Roberto Atalla – who at the time worked with Rio Jiu-Jitsu Club and had moved into town.
One of the top students in the classroom Marques started helping out in the dojo as an assistant instructor, and sometimes taking the lead when his head instructor and 2nd in charge (Fabio Brandão) were away. When Roberto Atalla moved back to Rio de Janeiro (December 1999), Ricardo was offered the space and the students, taking full control of the team.
After a few internal issues between Ricardo and his Master Roberto, in 2000 Marques sought out Roberto Atalla's own coach (Sérgio Bolão) to help his progression. It was Master Bolão who promoted Marques to black belt on December 7, 2001.
After a few years of training and competing without the affiliation or support of a big team, in 2006 Ricardo decided to merge his team with that of Murilo Bustamante (Brazilian Top Team [BTT]), who had been the co-founder of Ricardo's previous affiliation (Rio JJ Club).