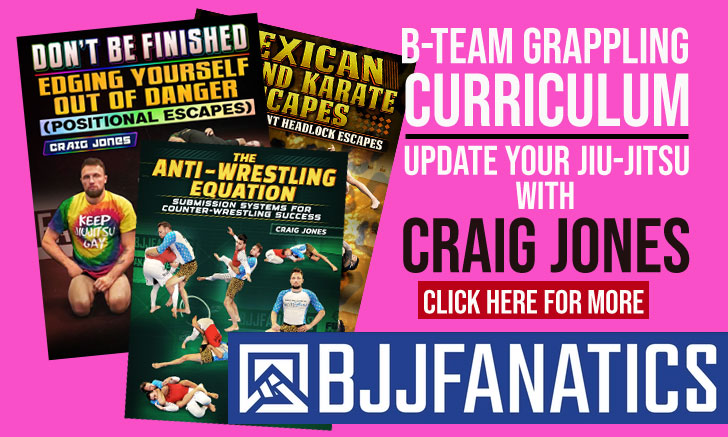 Sophia McDermott Drysdale is a 4 time Pan American Jiu Jitsu Champion, as well as the first female Brazilian jiu jitsu black belt of Australian Nationality. Regarded as one of the top grappling competitors of her generation, Sophia is also known for her work in the fitness industry, having developed several programs for women, particularly on the subject of post pregnancy fitness.
Sophia McDermott Drysdale Jiu Jitsu
Full Name: Sophia McDermott Drysdale
Nickname: n/a
Lineage: Mitsuyo Maeda > Carlos Gracie > Helio Gracie > Rolls Gracie > Romero Cavalcanti > Leonardo Vieira > Robert Drysdale > Sophia Drysdale
Main Achievements:
World Master Champion (2014)
World No-GI Championship (2014 by WO*, 2008)
Pan American Champion (2014 Master 1, 2007/2006 purple)
World Championship 3rd Place (2015, 2008)
World No Gi Championship 3rd Place (2013)
Pan American Championship 3rd Place (2012, 2010, 2009, 2005 blue)
* Without Opponent
Favorite Position/Technique: n/a
Weight Division: Peso Leve (61kg/134lbs)
Team/Association: Zenith BJJ
Sophia McDermott Drysdale Biography
Sophia McDermott Drysdale was born in Melbourne – Australia.
Growing up Sophia practised a variety of sports, becoming known for her gymnastic skills. These led Sophia to be part of her gym's elite squad.
Unfortunately a stress fracture on her shoulder would end her aspirations in the sport. After recovering from her surgery, 21 year old Sophia looked for an alternative activity to keep her busy, finding it in a John Will affiliate gym (Machado Jiu Jitsu) named Dominance MMA. A gym run by Cam Rowe and Dave Hart. Sophia would become one of the academy's top students, earning her belts (blue to brown) from the Aussie pair and the head instructor, John Bernard Will.
After earning medals in 3 consecutive years at the Pan American Jiu Jitsu Championship (2005, 2006, 2007), Sophia started believing she could make a career in the sport, choosing to leave her homeland and move to the United States in search for a more professional training environment.
Upon arriving to Las Vegas, McDermott joined Robert Drysdale's gym, going on to be one of the most successful black belts produced by the renowned coach and athlete, while also marrying the Brazilian/American.
While in the US, Sophia also focussed on in Ms Figure competitions (Natural Bodybuilding), becoming the Overall Unlimited Champion in the "Figure" category for the NPC federation.
Being a qualified Personal Trainer focused on teaching functional strength and conditioning as well as a nutrition specialist, Sophia had the tools to succeed in the fitness industry, and indeed she did. Through her website, with a strong emphasis on women's empowerment in BJJ with a spin on fitness and pregnancy, Drysdale became one of the top female figures in the sport from a  counselor's perspective.
Official Website: sophiadrysdale.squarespace.com
Sophia Drysdale vs Kelley Farrell