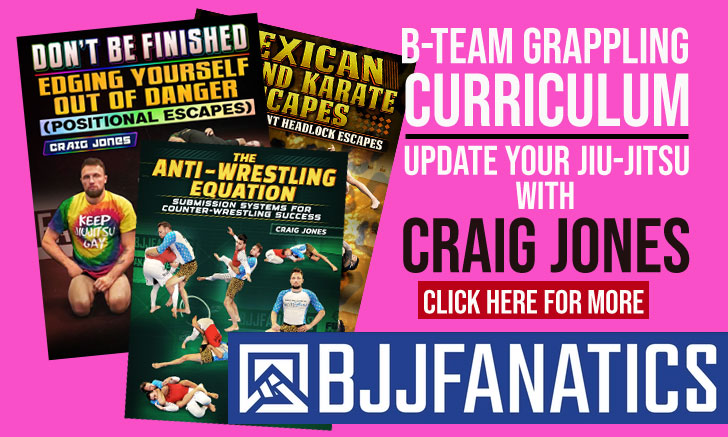 Alison Tremblay is a Brazilian jiu jitsu black belt under Peter Tremblay and a representative of Canada in the international grappling circuit. Regarded as one of the most talented competitors of her generation, in 2015 Alison became the 2nd Canadian national ever to medal in the IBJJF World Jiu Jitsu Championship in the adult black belt division, further cementing that claim.
Alison Tremblay Jiu Jitsu
Full Name: Alison Victoria Tremblay
Nickname: n/a
Lineage: Mitsuyo Maeda > Carlos Gracie > Carlson Gracie > Murilo Bustamante > Fabio Holanda > Ben Meireles > Peter Tremblay > Alison Tremblay
Main Achievements:
World Champion (2014 brown, 2012 purple)
Pan American No-Gi Champion (2015 black, 2013/2012 purple, 2011 blue – all weight + absolute)
World Championship Runner-up (2015 black, 2011/2010 blue)
World Championship 3rd Place (2014 brown absolute, 2012 purple)
Favorite Position/Technique: Pressure Guard Passing
Weight Division: Super Pesado/Super heavy
Team/Association: Brazilian Top Team (BTT)
Alison Tremblay Biography
Alison Tremblay was born on November 30, 1990 in Montreal, Quebec – Canada. At the age of 10 Alison and her family moved to Carleton Place where she grew up.
Having been an avid martial arts practitioner since 1972, Alison's father, Peter Tremblay added jiu jitsu to his training schedule in 1998. By the year 2000, as a blue belt, Peter started teaching Alison at the family's martial arts gym – Alpha MMA, becoming one of the grappling style's pioneers in the Ontario region
Although Alison trained jiu jitsu regularly, she was embedded in her hockey career and didn't compete until 2007. That year, being 16 years of age, Alison tasted her first grappling tournament and was thrilled by the experience, going on increase her jiu jitsu workload to 6x per week.
With continuous positive results at local and international tournaments, led to her promotion to black belt, on November 22, 2014.
Alison Tremblay vs Talita Nogueira

Alison Tremblay vs. Jane Minondo