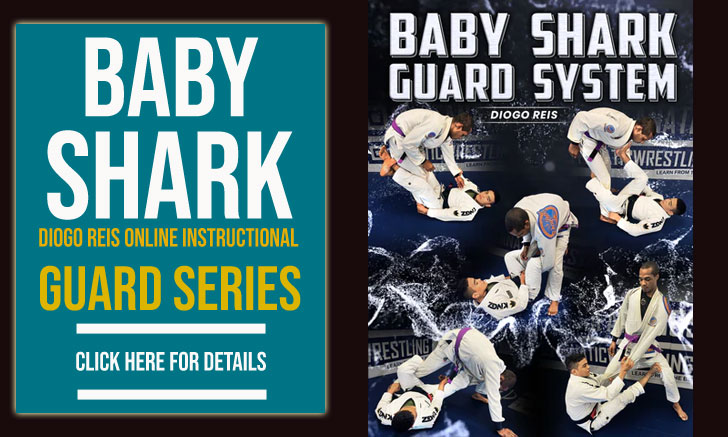 Stephen Roberto is a Brazilian jiu jitsu black belt under Enson Inoue, being also a pioneer of the sport/ martial art in Guam (as well the island's first black belt), where he established an affiliate of the famous Japanese academy – Purebred. A former mixed martial arts (MMA) fighter, Roberto is regarded as a great developer of jiu jitsu in Micronesia's US territory, having built one of the most well established grappling programs in the famous fighting island.
Stephen Roberto Jiu Jitsu
Full Name: Stephen Roberto
Nickname: n/a
Lineage: M. Maeda > C. Gracie > C. Gracie > André Pederneiras > John Lewis > Enson Inoue > Stephen Roberto
Main Achievements:
Asian Open Champion (2010 Master abs., 2013 Senior 1, 2015 Master 3)
Asian Open Championship 2nd Place (2008 Master abs., 2012 Master, 2015 Master 3 abs.)
All Japan Championship 2nd Place (2006 weight + abs., 2007)
Asian Open Championship 3rd Place (2012 Master abs.)
Favorite Position/Technique: n/a
Weight Division: Super Pesado (100kg/221lbs)
Team/Association: Purebred
Stephen Roberto Biography
Stephen Roberto was born on July 4, 1974 in Long Beach, California – United States of America, moving to Guam (Micronesia) in 1977.
Brazilian jiu jitsu entered Guam during the mid 1990's, through two students of Ralph Gracie: Joey Calvo and Dan O'Connor. The two built a grappling workgroup with Stephen Roberto joining that group shortly after.
As his interest in jiu jitsu grew, Stephen started making regular trips to America's main land and Japan in order to train with the martial art's top coaches at the time. This included Ralph Gracie (US), Tetsuji Kato (Japan) and above all Enson Inoue (Japan), whom he met in 1998.
Enson quickly became Roberto's main reference, promoting Stephen through all belts – from blue to black (earned on January 25, 2008). Through Inoue he also met Mike Fowler, who became a strong influence in Stephen's jiu jitsu.
During the early growth of jiu jitsu in Guam the main focus of the martial art was geared towards no-holds-barred/ mixed martial arts. This was also the engine behind Stephen's drive for the sport, entering the cage on 5 occasions. In 2006, after a great deal of introspection, Roberto decided to retire from cage-fighting (with a 4-1-0 record) to focus on building a (sport orientated) jiu jitsu academy, opening the first Purebred affiliate gym in Guam on September that year. (Purebred, a team started by Enson Inoue in Japan).
The BJJ program at Purebred – Ōmiya was one of the most prestigious in Japan, particularly during the height of Pride, also known as the golden era of Japanese MMA. As Japan lost momentum in mixed martial arts so did the headquarters of the famed academy. With the continuous success of the Guam academy led by Roberto, in 2008 Enson Inoue nominated Stephen's gym as the main representative of the Purebred grappling affiliation. This nomination coincided with the team earning two podium spots at the Asian Open, being the first American team to do so.
Purebred Guam has strong bonds with several other academies from around the globe, particularly with Jared Weiner's BJJ United/Tac Team and Atos Jiu Jitsu.
The relationship with Atos was developed through two of Stephen's friends: Ralph Go and Carlo Pena from JiuJitsu Manila in the Philippines. Both Go and Pena trained extensively with Atos founder Ramon Lemos in Rio Claro – Sao Paulo, establishing a link that led Purebred to invite several of Atos' prime starts to visit their camp. The list of visits has included the Mendes Brothers, Bruno Frazatto, Claudio Calasans, JT Torres and Keenan Cornelius.
Stephen Roberto vs Elie Badaoui (2010)