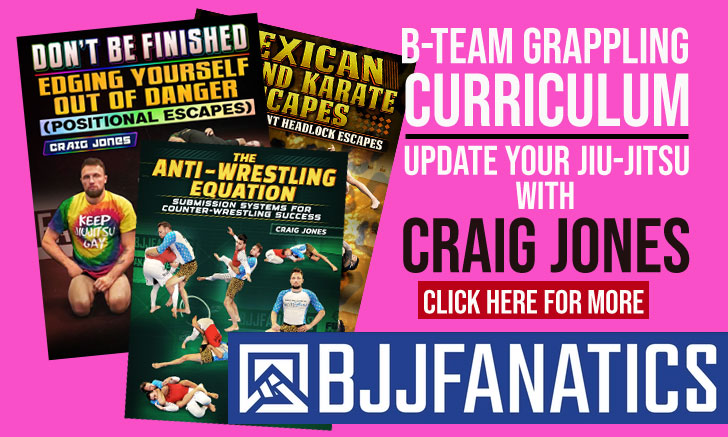 Evandro Nunes is a Brazilian jiu-jitsu black belt under Márcio Barão, being regarded as one of the most talented grapplers of his generation, both with and without the gi, having earned important medals in tournaments such as the World No-Gi Championship, Pan American Championship, Abu Dhabi Grand Slam, American Nationals and numerous others. Nunes is also known for his unique style of jiu-jitsu never working for points and instead always committing to the submission against all his opponents.
Evandro Nunes Jiu-Jitsu
Full Name: Evandro Nunes
Nickname: n/a
Lineage: Carlos Gracie Sr > Carlos G. Jr > Ryan Gracie > Márcio Barão > Evandro Nunes
Main Achievements:
1st Place Gracie Nationals Gi Championship (2015**)
1st Place Gracie Nationals Championship NoGi (2015)
1st Place NAGA – Las Vegas (2015)
1st Place NAGA – Las Vegas NoGi (2015)
2nd Place IBJJF American Nationals NoGi (2015)
3rd Place UAEJJF Grand Slam, Los Angeles (2015)
3rd Place IBJJF American Nationals (2015*)
3rd Place IBJJF Pan Championship (2015)
Main Achievements:
1st Place IBJJF Worlds NoGi Championship (2013 brown)
1st Place IBJJF Miami Open (2013 brown)
1st Place IBJJF American Nationals NoGi (2013** brown)
1st Place IBJJF American Nationals (2013 brown)
1st Place IBJJF Las Vegas Summer Open (2013 brown)
3rd Place IBJJF Las Vegas Summer Open (2013* brown)
3rd Place IBJJF Worlds Championship (2013 brown)
3rd Place IBJJF Brazil Nationals (2013 brown)
3rd Place IBJJF World Championship NoGi (2013* brown)
3rd Place IBJJF Miami Open (2013* brown)
* Absolute
** Weight and absolute
Favorite Position/Technique: Triangle
Weight Division: Super Pesado (- 100kg/221lbs)
Team/Association: Gracie Jiu-Jitsu
Evandro Nunes Biography
Evandro Nunes was born on the 12th of June 1990, in São Bernardo do Campo – state of São Paulo, Brazil. Growing up he moved several times inside state lines, living in places such as Santo André, São Caetano, finally settling in Ribeirão Preto where his jiu-jitsu initiation began.
Growing up Evandro's steps in life were closely guided by his father, a figure of tremendous influence in Nunes' upbringing who instilled in him strong moral values. These same values led Evandro to have more physical confrontations than most teenagers, as he would often jump in a situation that he perceived to be unjust.
Shortly after his 14th birthday Evandro took part in a street altercation where an older and larger man headbutted Nunes in the nose, flattening the teenager. This moment changed the youngster as it pushed him to seek mixed martial arts (MMA) training to prepare himself for future problems that could be headed his way.
At the MMA academy, Evandro was introduced to no-gi jiu-jitsu, around 2005. After some time training all the martial arts involved in the MMA training program, Nunes started giving preference to grappling, feeling apter on the ground against his training partners. It was also around this time that he started researching Royce Gracie and the early Ultimate Fighting Championship (UFC). Later discovering Gracie's in Action and the famous Gracie Challenge matches becoming very curious about "pure" jiu-jitsu.
His quest for jiu-jitsu led Evandro to the doorstep of Márcio Barão's academy, an affiliate gym of the Ryan Gracie Academy in Ribeirão Preto. it was under the guidance of coach Márcio Barão that Evandro Nunes developed the style that he is known for, always hunting for the submission, completely disregarding the point system even when competing in point-based grappling tournaments. He mentioned that this philosophy was implemented by his coach from the very first tournament. In Evandro's own words:
"I competed for the first time when I was 15 years old. I was a very skinny kid back then. I remember vividly looking around in the warm-up area and asking my coach: "Where are all the kids my age?" He replied that he "What do you mean? I signed you up in the adults' division, these guys here are who you are going against."
Evandro accepted the challenge but did not have the slightest understanding of the rules, asking for a quick explanation, to which coach Márcio replied: "Forget about the points. You step on the mat to submit and not be submitted, anything else doesn't matter to me". Nunes finished the tournament in 1st place, all matches won by submission. Setting a trend that would define his sporting career. When interviewed by BJJ Heroes, Evandro mentioned that he didn't bother learning the point system until he was a brown belt.
From when he was a white belt, Nunes always gave jiu-jitsu his full attention, starting to coach as a blue belt. Instructor Márcio Barão saw his dedication and introduced Evandro to a friend who owned a gym in California, where Nunes could live solely from this martial art. Evandro Nunes moved to the United States as a brown belt, though he kept in close contact with his coach, who awarded him his black belt in December 2013.
IG: @evandrograteful
FB: /evandrograteful
Cover picture by Daniel Briseno (IG: @dbrisenophoto)
Evandro Nunes Grappling Record
14 WINS
BY POINTS


BY ADVANTAGES




BY SUBMISSION




BY DECISION




BY PENALTIES




BY DQ



13 SUBMISSIONS WINS
#f58822
Bow and arrow
8
1
12 LOSSES
BY POINTS


BY ADVANTAGES




BY SUBMISSION




BY DECISION




BY PENALTIES




BY EBI/OT



4 SUBMISSIONS LOSSES
#214eb8
Triangle armbar
25
1
Evandro Nunes Fight History
ID
Opponent
W/L
Method
Competition
Weight
Stage
Year
6748

Otavio Sousa

Otavio Sousa
L
Pts: 10x0
Pan American
ABS
R2
2015
6894

James Puopolo

James Puopolo
L
Pts: 9x0
Pan American
O100KG
SF
2015
7633

Ricardo Feliciano

Ricardo Feliciano
L
Points
American Nat.
O100KG
F
2015
7638

Wellington Peroto

L
N/A
American Nat.
ABS
SF
2015
7804

Moku Kahawai

L
Triangle armbar
Metamoris UG
ABS
SPF
2015
8267

Erberth Santos

Erberth Santos
L
Pts: 10x0
Grand Slam LA
94KG
F
2015
8280

Erberth Santos

Erberth Santos
L
Pts: 4x0
Grand Slam LA
ABS
8F
2015
8464

Joao Assis

Joao Assis
L
Pts: 6x2
NoGi Worlds
97KG
4F
2015
8481

Patrick Gaudio

Patrick Gaudio
L
Toe hold
NoGi Worlds
ABS
R1
2015
9670

Yuri Simoes

Yuri Simoes
L
EBI/OT
EBI 6
ABS
R1
2016
11001

Thiago Reinaldo

L
Kimura
SJJIF Worlds
ABS
4F
2016
11007

Thomas Mcmahon

L
Armbar
SJJIF Worlds
94KG
F
2016
6885

Gabriel Lucas

Gabriel Lucas
W
Triangle
Pan American
O100KG
R1
2015
6890

Bruno Bastos

Bruno Bastos
W
Armbar
Pan American
O100KG
4F
2015
7332

Jimmy Friedrich

D
---
Metamoris 6
ABS
SPF
2015
7632

James Puopolo

James Puopolo
W
Points
American Nat.
O100KG
SF
2015
7634

Howon Jung

W
Submission
American Nat.
ABS
R1
2015
7637

Rodrigo Freitas

Rodrigo Freitas
W
Kneebar
American Nat.
ABS
4F
2015
8264

Fernando Moya

W
Triangle
Grand Slam LA
94KG
4F
2015
8266

Faisal AlKitbe

Faisal AlKitbe
W
Triangle
Grand Slam LA
94KG
SF
2015
8460

Nicholas Liaskos

W
Armbar
NoGi Worlds
97KG
8F
2015
8787

Unknown

W
Armbar
Gracie Nat. NoGi
ABS
4F
2015
8788

Unknown

W
Armbar
Gracie Nat. NoGi
ABS
SF
2015
8789

Unknown

W
Toe hold
Gracie Nat. NoGi
ABS
F
2015
8790

Mike Conzachi

W
Triangle
Gracie Nationals
ABS
SF
2015
8791

Morgan Neidlinger

W
Armbar
Gracie Nationals
ABS
F
2015
8792

Harold Lucambio

W
Bow and arrow
Gracie Nationals
94KG
F
2015