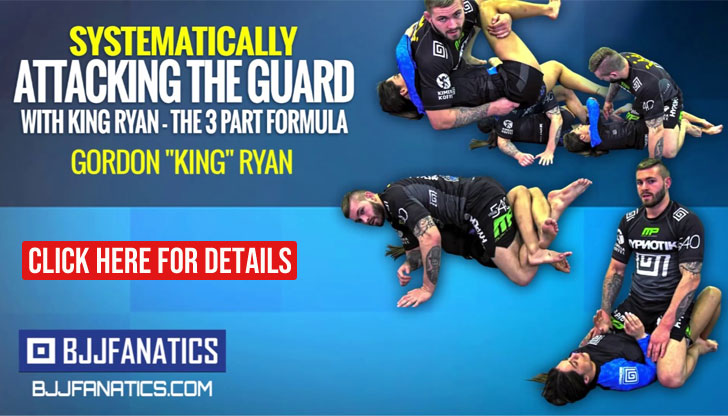 Steve da Silva, commonly known as "Suga Pop" is a legendary figure in the music and dance industries as well as in the sport of Brazilian jiu jitsu, a martial art for which he was one of the pioneering black belts in the Northern Hemisphere, helping promote the Nova Uniao Academy on US soil while also developing the games of some of the top American grapplers of the 2000's decade, including BJ Penn and Robert Drysdale.
Suga Pop Jiu Jitsu
Full Name: Steve da Silva
Nickname: "Suga Pop" which is a name he picked up while dancing in the street and trying to mimic the boxing style of professional pugilist Sugar Ray Leonard.
Lineage: Mitsuyo Maeda > Carlos Gracie > Carlson Gracie > André Pederneiras > John Lewis > Steve da Silva
Main Achievements:

Pan American Champion (1996 purple, 1998 brown)
Copa Sul Champion (1998)
Brazilian Team Nationals Champion (1998)
Pan American Championship 3rd Place (1998 brown absolute)
Favorite Position/Technique: All round game
Weight Division: Peso Leve (76kg/167lbs)
Team/Association: Nova Uniao
Suga Pop Biography
Steve da Silva (Suga Pop) was born in Los Angeles, California during the mid 1960's. Boxing was his first combat experience, a sport he practised through Junior High School and part of High School.
In 1973 Suga Pop saw his first Bruce Lee film and decided to enrol in karate, kung-fu and taekwondo classes, later adding also kickboxing to his activities. As he grew out of his childhood, da Silva became increasingly invested in music and dancing, which set martial arts to a second plane.
During the 1980's Suga Pop's dancing career truly took off, working with artists such as Michael Jackson, James Brown, Lionel Richie, and Janet Jackson (to name a few), touring as a dancer while featuring in famous TV events such as the 1984 Grammy Awards. Steve also appeared in legendary pop musical videos such as Michael Jackson's "Beat It" and "Thriller," among other hit singles.
It was while touring with the musician Prince in the late 1980's that Suga Pop first heard of Brazilian jiu jitsu. The tour led to the famous Rock in Rio event in Rio de Janeiro, here Suga Pop was surprised to see the security was run by average sized men. He passed a comment to the team's translator about the lack of bulk in the guards and he was informed they were jiu jitsu guys, and they could "beat anyone in a fight". Suga Pop ended up getting along with the security who took him to their gym after the concert in Leblon, where he saw first hand the efficiency of the Brazilian grappling style. When he returned to Los Angeles, his good friend John Lewis explained that he had started practising BJJ as well in his garage with friends.
Not long after these events, Suga Pop's brother passed away in a automobile accident. The event shattered the family, and particularly Steve who was very close to his sibling. While grieving the loss of his brother John Lewis came by the house to show his support, the events that followed placed Suga Pop on the jiu jitsu tracks:
One night while doing the dishes we [Pop and John Lewis] just started wrestling each other and it was ON! We moved the furniture and got our scrap on. He put a beating on me, and I was down the gym the next day. Started taking 2-3 classes a day wherever I could. – Suga Pop
At the time, both John Lewis did not train under a defined school banner, taking classes together with Suga Pop and a few other students from Rickson Gracie, Sergio Penha and a few other black belts in their area. For the most part they trained at John's house and under Lewis' advice (who was also a judo black belt under Gene Lebell). Later John joined forces with André Pederneiras, and his work group continued their work under the flag of Nova Uniao, an academy that had recently been created combining the gyms and coaching experience of Wendell Alexander and the aforementioned "Dede" Pederneiras.
In 1994 Suga Pop visited New Zealand, spreading the first jiu jitsu seeds in the Oceania country. Pop visited New Zealand numerous times after this first initiation, with many of his students following a career in the sport, including Geoff Grant who opened the GSW Martial Arts Gym in Wellington. Da Silva was also a pioneering figure in France, where he spent some time training, meeting Jeremy Idels in the process. Jeremy became a dedicated student of his, earning his black belt under Pop. He would later open the Kajyn martial arts academy in Paris.
Training at J-Sect under the guidance John Lewis and a few of the other Nova Uniao coaches, Suga Pop was graded from blue to black belt, the latter one happening in 1999.
As a jiu jitsu coach, Suga Pop has been praised by many famed grapplers, including BJ Penn and Robert Drysdale, for whom Pop was particularly important. In Drysdale's case, Steve da Silva closely followed his young student's career up until his purple belt, after which he moved to Sao Paulo, Brazil where Suga Pop advised he should seek Fernando Terere or Leo Vieira's schools.
Though Suga Pop is highly revered in the music industry, particularly in dancing where he is recognized as a key contributor to the international street dancing scene for the forms of locking and popping as well as b boying or breaking, he never stopped training and even competing, reaching good results at a high level, becoming one of the top figures of our sport. Just in 2015 Suga Pop helped promote jiu jitsu through a tour of workshops in Nanjing – China. He also worked in Cheng Du that year, also in China.
Official Webste: sugapopmusic.com
Suga Pop's Music