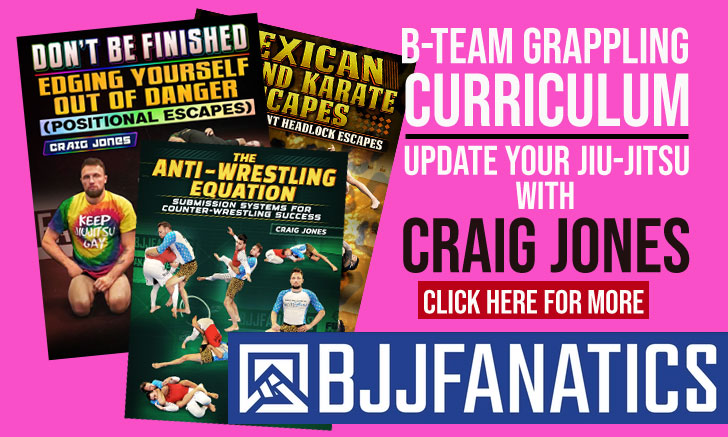 Fabiano Scherner, commonly known as Fabiano "Pega Leve" is a Brazilian jiu jitsu black belt under Murilo Bustamante and "Bebeo" Duarte, a sport in which he won important titles such as the Brazilian and American Nationals as well as the No Gi World Championship. Fabiano is also a former mixed martial arts (MMA) fighter who competed for important organizations such as the Ultimate Fighting Championship and Cage Rage.
Fabiano Scherner Jiu Jitsu
Full Name: Fabiano Scherner
Nickname: "Pega Leve" is a common expression in Brazilian Portuguese which stands for "take it easy" or "going easy". The name started back in 2001 when Fabiano started training at the Brazilian Top Team academy. He was well known for always going hard in sparring, and every time someone asked the coach for an easy roll/spar, the instructor would say "you want to go easy? Go with Fabiano". It didn't take long for the name to start being used as an antonym of an easy roll, and a synonym of Fabiano's sparring style.
Lineage: Mitsuyo Maeda > Carlos Gracie > Carlson Gracie > Murilo Bustamante/Luis Duarte > Fabiano Scherner
Main Achievements:
1st Place IBJJF World NoGi Championship (2012** senior 1, 2011* Master)
1st Place IBJJF International Masters and Seniors Championship (2013 Masters)
1st Place IBJJF Pan Championship (2012 senior 1)
1st Place IBJJF American Nationals (2011 adult)
1st Place IBJJF American NoGi Nationals (2011 adult)
2nd Place IBJJF World NoGi Championship (2011 Master, 2013 adult)
3rd Place IBJJF Pan Championship 3rd Place (2012* senior 1)
* Absolute
** Weight and absolute
Favorite Position/Technique: Top Position
Weight Division: Peso Pesadíssimo (over 100kg/221lbs)
Team/Association: Gracie Barra
Fabiano Scherner Biography
Fabiano Scherner was born on the 30th of June, 1972 in Tres Passos, Rio Grande do Sul, Brazil. Scherner's journey in martial arts started through tae kwon do when he was 19 years old, being involved in martial arts awoke in Fabiano the desire to compete in MMA, this desire took him to Ataque Duplo's doorstep, a well known jiu jitsu academy in Florianopolis when he was 26.
Although Fabiano's intention was to learn jiu jitsu to complete his mixed martial arts game, training with coaches Murilo Rupp and Sergio Sá at the Ataque Duplo he discovered that he loved to compete in grappling and deciding to leave MMA on the back burner. Being a big man, and a quick learner, Pega Leve earned his blue belt in just 11 months of training, and only one year later his purple by the hands of coaches Rupp and Sá.
Trying to improve his MMA game, Fabiano moved to Rio de Janeiro as a brown belt, to train at Brazilian Top Team (BTT), one of the elite fighting academies in the world at the time, one that had strong links with the Ataque Duplo academy. It was training under the instruction of BTT coaches Murilo Bustamante and Luis Roberto Duarte (Bebeo) that Fabiano Scherner was awarded his black belt, on December 2002, making his journey to black belt in jiu jitsu in an astounding 3 years and 9 months.
Shortly after receiving the black belt Ricardo Liborio offered a job coaching jiu jitsu in Olympia, Washington (USA). It was training in Washington that Fabiano finally got his MMA career started, going on to compete in some of the most important promotions in MMA, such as Hook'n Shoot, UFC, Cage Rage, Meca and many others.
Fabiano Scherner vs Anthony Hamilton (MMA)

Fabiano Scherner vs Stephen Hall