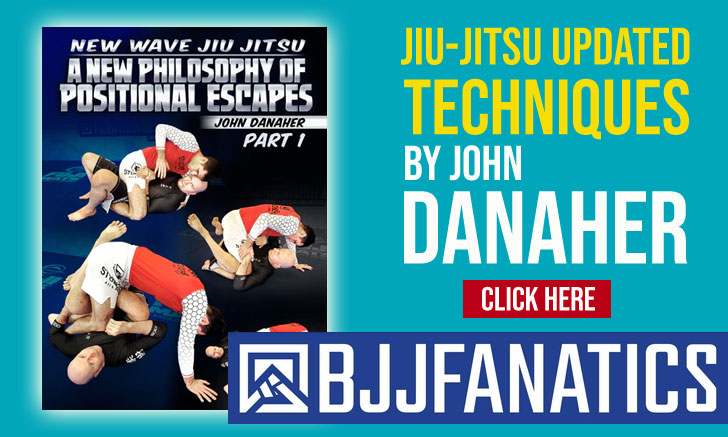 Sylvio Behring is the son of Brazilian Jiu Jitsu Master (9th degree) Flavio Behring being also as a red and white belt (8th degree) himself as well as a Judo black belt. Widely regarded as one of the top grappling instructors of his generation, Sylvio initiated his career training under the Barreto Brothers, particularly with Grand Master (9th degree) Alvaro Barreto – going on to become one of Barreto's top students. Sylvio also helped the development of jiu jitsu in different regions of Brazil, including Sao Paulo and Porto Alegre and is brother to the late Marcelo Behring, another key figure in this martial art's history.
Sylvio Behring Jiu Jitsu
Full Name: Sylvio da Matta Behring
Lineage: Mitsuyo Maeda > Carlos Gracie > Helio Gracie > Alvaro Barreto > Sylvio Behring
Main Achievements:
First Challenge of Jiu Jitsu Superfight Champion (1987)
Favorite Position/Technique: —
Weight Division: —
Team/Association: Franco-Behring
Sylvio Behring Biography
Sylvio da Matta Behring was born in 1962 in Rio de Janeiro, Brazil.
Being the son of a well known Gracie Academy standout such as Flavio Behring, it was predictable that Sylvio's introduction to jiu jitsu would come early in life, and indeed he did. At the age of 4 Sylvio was initiated to the gentle art by a good friend of his father, Mr Joao Alberto Barreto.
In 1970 the Behring family moved to São Paulo where Sylvio continued his training with a (then) living legend: Gastão Gracie. Four years later the family moved back to Rio de Janeiro and Sylvio carried on under the guidance of Alvaro Barreto (Joao Alberto's younger brother).
Sylvio was a natural grappler and by 1980 (as a purple belt) he was was chosen to become an assistant instructor of Master Alvaro Barreto. It was also around the same time that Flavio Behring signed up both his sons: Sylvio and Marcelo, to one of Brazil's top judo schools. The famous dojo run by George Mehdi. Training under Mehdi Sylvio was eventually awarded his black belt in judo.
Sylvio Behring received his Brazilian jiu jitsu black belt in 1984 in a ceremony attended by João Alberto Barreto, Reyson Gracie and Alvaro Barreto – Sylvio's brother Marcelo Behring would also receive his black belt later that year.
In 1987 Sylvio Behring became the head instructor of the famous Corpo Quatro academy in Copacabana's Rua Francisco Sá, a small academy famous for having had the elite of BJJ as coaching staff. Coaching at Corpo Quatro Sylvio would build one of the very first all female teams in BJJ.
It was around 1992 that Sylvio started working on the development of his "Progressive System of Brazilian Jiu Jitsu". A breakthrough coaching curriculum for the martial art implementing some of the more traditional views on jiu jitsu. It was also around that time that Sylvio formed a partnership with Fábio Gurgel in Sao Paulo, giving start to one of today's most well known grappling stables in the world, the Alliance SP academy.
In 1994 Master Ricardo Múzio brought one of his blue belt students to Sylvio's attention. The boy was an incredible talent but lived and trained in the South of Brazil (Gaúcho) where there was no high level jiu jitsu. Ricardo believed in the youngster and asked if Sylvio could take him under his wing and help him reach his full potential. The young boy was Márcio Corleta – who would indeed become a black belt world champion under the instruction of Behring.
That first link with Márcio Corleta would form the Winner-Behring affiliation (Winner being a small gym that belonged to Márcio). Taking the team under his guidance Behring regularly travelled to the area to help the coaching and had the students there travel to Rio de Janeiro to train with him. This partnership lasted for many years producing high end talent such Fabrício Werdum, Mário Reis, Rosângela Conceição, Alexandre Fortes, Igor Negal, Marcelo Luz and more.
In 2001 Sylvio had the intention of moving to the US. Having his visa denied the Behring settled in Porto Alegre where he stayed up until 2003, further helping the development of jiu jitsu in the region.
Sylvio Behring was promoted to red and black belt/coral (7th degree) in 2008 by Grand Masters: João Alberto Barreto, Alvaro Barreto and his father Flavio Behring.
Always surrounded by jiu jitsu, Sylvio has also worked as vice-president of FJJD-Rio (Federação de Jiu Jitsu Desportivo do Rio de Janeiro) and as head coach at the X Gym in Rio de Janeiro, where he coached many of the Black House MMA team fighters.