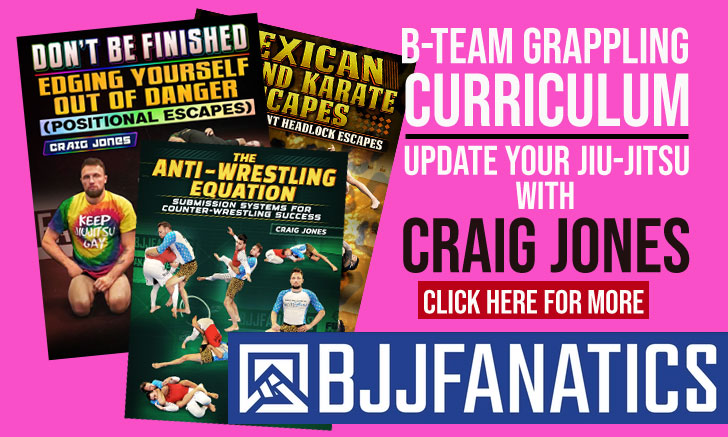 Michelle Nicolini is one of the elite fighters in women's jiu-jitsu. An 8x jiu-jitsu world champion, ADCC champion and World Pro Cup Champion, Michelle Nicolini is also a black belt under ADCC 2007 absolute champion Robert Drysdale and one of the main stars in the Checkmat BJJ team. Michele Nicolini's rampant competitive career has had its shiniest moments since 2010 when she started training under Rodrigo Cavaca at his Santos academy, an academy she left in October 2013 due to some differences regarding the leadership of professor Cavaca.
Michelle Nicolini Jiu-Jitsu
Full Name: Michelle Zonato Nicolini
Lineage: Mitsuyo Maeda > Carlos Gracie > Helio Gracie > Rolls Gracie > Romero Cavalcanti > Leonardo Vieira > Robert Drysdale > Michelle Nicolini
Main Achievements:
1st Place ADCC World Championship (2013)
1st Place IBJJF World Championship (2014 / 2013 / 2012 / 2011 / 2010 / 2007** / 2006)
1st Place IBJJF World Championship NoGi (2010 / 2008)
1st Place UAEJJF Abu Dhabi Pro (2012)
1st Place IBJJF European Open (2012**)
1st Place IBJJF Pan Championship (2011/2010/2008)
* Absolute
** Weight and absolute
Favorite Technique: Shin on Shin guard; Triangle & Toe Hold
Weight Division: Pluma (Light Featherweight) 53kg-118lbs
Team/Association: Checkmat
Michelle Nicolini Biography
Michelle Nicolini was born on the 1st of January, 1982, in the city of Itú – State of Sao Paulo – Brazil. Her chosen door of entry in the martial arts world was Capoeira, which she started at the age of 14. She stopped training Capoeira 3 years later and changed her focus to jiu-jitsu, training under Robert Drysdale, who awarded her all belts, including her black belt.
In 2010, after she joined Rodrigo Cavaca's gym in Santos, Michelle Nicolini surprised everyone by showing up at the "Mundials" fighting 4 divisions above her usual weight category. She explained the peculiar event by saying that she was prepared to fight in her traditional light-featherweight division, but after a friendly challenge was proposed by one of her Checkmat colleagues – to fight in the same division and close up the final together for the team – she decided to go and compete in this division.
Michelle left the Cavaca Fight Centre on the end of 2013, issuing a statement on her Facebook page, clarifying the reason of her departure as a "difference of opinions" regarding the leadership of professor Cavaca.
Michelle Nicolini vs Marina Ribeiro

Michelle Nicolini vs Bia Mesquita

Michelle Nicolini vs Ida Hansson

As Melhores de Michelle Nicolini