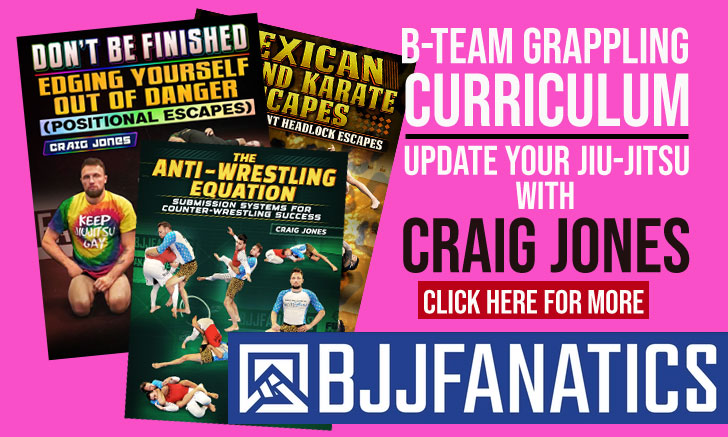 Being at the height of her career during the early 2000's decade, the name Leka Vieira might not be familiar to those who only arrived in grappling yesterday. For the rest of us, Vieira is a true icon, being the first female black belt world champion in the history of jiu jitsu (an achievement she repeated 3 times in her career) as well as the first female to promote another female to black belt (Cindy Omatsu, 2002). Leka was also one of the very first full-time athletes in the woman's division, a sports pioneer in almost every single aspect of this game.
With all these accolades it would be easy for Leka to rest on her laurels and still be regarded as one of the best that ever lived. Fortunately for grappling fans, this is not where this story is going. Vieira is indeed launching a new exciting project, this time to help promote and expand the female role in jiu jitsu. This new endeavor is called the Wonder Woman BJJ Project.
"The idea for the Wonder Woman Brazilian Jiu Jitsu Project (WWBJJP) was very organic. To be perfectly honest, it did not come from me, but from the community" Leka explained to BJJ Heroes. "I always get countless messages from the general public asking me to give seminars, often saying that it is my 'obligation' to tell my story and show my lifestyle. Asking me what sacrifices I went through to achieve what I did, how I overcame certain obstacles, how I stay healthy, and of course, when am I competing again? (laughs)". The messages piled up and in early 2018 Leka started paying them more attention, structuring a plan that could cater to these requests, while being more than a standard seminar. Something that could inspire in a different way, and hopefully raise the image of women in jiu jitsu. From this concept, WWBJJP was born.
"The name: Wonder Woman was chosen because I believe all women who practice jiu jitsu are heroes. So many are victims of some form of violence, most suffer prejudice in their lives and have to sacrifice something they hold dear. Jiu Jitsu can be their safe haven." Said Vieira.
"Wonder Woman is a project catered for any female jiu jitsu practitioner who identifies with the art. We are free of political opinion, religion or gym affiliation." Vieira explained, "The objective here is that we can be a means to unification and information/education for female grapplers throughout the world. The exchange we want to build will be a huge vehicle to keep women informed, this will be done through lectures, workshops, open mats and more".
According to Leka the project will have several different branches, all linked with jiu jitsu as a whole, going from self-defence, competition, leisure training as well as learning how to coach grappling – a fundamental part of BJJ that is often overlooked. But there are also other, more grim, yet important, topics such as sexual harassment. A subject that has clouded grappling over the past few years:
"Sexual harassment will be debated in every seminar as well as other events. We want to help women, educate them about prevention. Just one example, we will have a list to teach them how to identify the signs of sexual misconduct. This illness that is sexual assault can only be battled through prevention, and women need to be more educated about it. They need to identify it beforehand to prevent them from falling victim."
The first event of Leka Vieira's Wonder Woman Project will be an open mat fit for approximately 100 women, which will happen on October 13, in Leka's own gym (Checkmat, Valencia). The event still has a few spots, so if you would like to book yours, contact Vieira at [email protected]