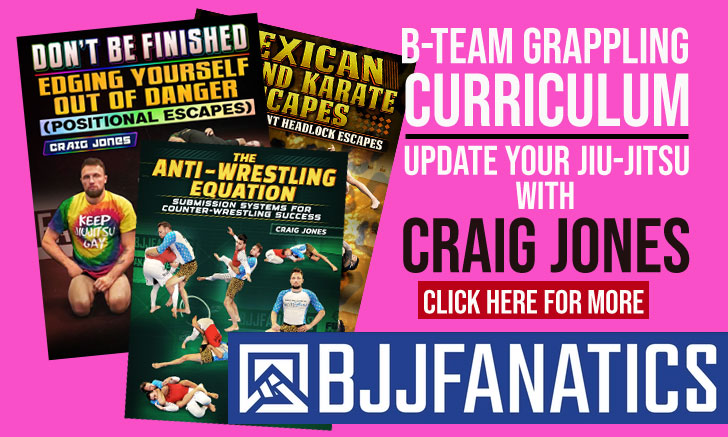 Yan Lucas, commonly known as "Pica-Pau" is a Brazilian jiu-jitsu black belt under Pirillo Roriz, and one of the top representatives of Gracie Barra – Ceará. "Pica-Pau" made a name for himself in the lower belt divisions of the sport, with wins at tournaments such as the IBJJF World Championship and the American Nationals, winning against big names of the sport such as Mahamed Aly, Isaac Doederlin, Hiago George, and many others.
Yan Lucas Jiu-Jitsu
Full Name: Yan Lucas Cordeiro Paiva
Nickname: "Pica-Pau", which translated to Woody Woodpecker. Lucas was awarded the nickname due to his restless attitude as a kid, as well as his flashy hairstyle, which resembled that of the famous cartoon.
Lineage: Takeo Iano > Francisco Sá > Ricardo Pinho > Pirillo Roriz > Yan Lucas
Main Achievements:
1st Place CBJJ Brazilian Nationals (2018)
1st Place IBJJF South American Championship (2020*)
2nd Place AJP Grand Slam, RIO (2018 / 2019 / 2020)
3rd Place IBJJF World Championship (2017)
3rd Place IBJJF Pan Championship (2022)
Main Achievements (Colored Belts):
1st Place IBJJF American Nationals (2017**)
3rd Place IBJJF World Championship (2017)
* Absolute
** Weight and absolute
Favorite Position/Technique: Open Guard
Weight Division:  Peso Médio (82,30 kg / 181.5 lbs)
Team/Association: Gracie Barra
Yan Lucas Biography
Yan Lucas was born on May 23, 1995, in Fortaleza – the capital of the Brazilian state of Ceará.
Being the son of a Saulo Ribeiro black belt – Herevaldo "Papa-Léguas" (P.L. is the Portuguese name for Looney Tunes' Road Runner), Yan was introduced to jiu jitsu from very early on, though his first group class came at the age of 11. With a jiu-jitsu base already outlined by his dad, Yan's first structured classes were given by Pirillo Roriz, a friend and former training partner of Lucas's father.
"Pica-Pau" soon made a name for himself in the sport, particularly in the state of Ceará, a location not often covered by jiu jitsu's mainstream media. This lack of coverage allowed Lucas to arrive at the 2015 IBJJF World Jiu-Jitsu Championship as an unknown brown belt competitor, taking the world by storm and winning the highly competitive featherweight division.
After his win at the World Championship in California, Yan Lucas remained in the country for a while longer to compete at the American Nationals where he shocked the world once again by winning his weight and the open weight division, defeating the absolute world champion Mahamed Aly (who was a super-heavyweight) in the final.
Upon his victorious US tour, Yan Lucas returned to his home state, competing for a while longer as a brown belt until the 20th of February 2016, the time when he was promoted to black belt by his long-time coach, Pirillo Roriz.
Cover photo credits to BJJPix.com.
Yan Lucas Grappling Record
115 WINS
BY POINTS


BY ADVANTAGES




BY SUBMISSION




BY DECISION




BY PENALTIES




BY DQ



19 SUBMISSIONS WINS
#d1212a
Choke from back
11
2
#ff9124
Arm in Ezekiel
5
1
#03861f
Inside heel hook
5
1
50 LOSSES
BY POINTS


BY ADVANTAGES




BY SUBMISSION




BY DECISION




BY PENALTIES




BY DQ



14 SUBMISSIONS LOSSES
#d1212a
Choke from back
14
2
Yan Lucas Fight History
ID
Opponent
W/L
Method
Competition
Weight
Stage
Year
11312

John Combs

John Combs
L
Guillotine
Long Beach Open
82KG
SF
2016
11318

Carlos Farias

Carlos Farias
L
Points
Long Beach Open
ABS
SF
2016
12150

Leo Saggioro

Leo Saggioro
L
Choke from back
Pan American
76KG
R1
2017
12333

Josh Hinger

Josh Hinger
L
RNC
Chicago Sp. Open
ABS
F
2017
12339

Josh Hinger

Josh Hinger
L
Guillotine
Chicago Sp. NoGi
ABS
SF
2017
12385

Marcio Andre

Marcio Andre
L
Points
NY Spring Open
76KG
SF
2017
12404

Horlando Monteiro

Horlando Monteiro
L
Pts: 2x2, Adv
NY Spring Open
ABS
4F
2017
12865

Gottrell King

L
DQ
Las Vegas Open
88KG
SF
2017
12871

Lucas Barbosa

Lucas Barbosa
L
Adv
Las Vegas Open
ABS
F
2017
13128

Lucas Lepri

Lucas Lepri
L
Pts: 4x0
World Champ.
76KG
SF
2017
13352

Jaime Canuto

Jaime Canuto
L
Triangle
American Nats
82KG
F
2017
13370

Dany Gerard

Dany Gerard
L
N/A
American Nats
ABS
R1
2017
13441

Johnny Tama

Johnny Tama
L
Estima lock
FIVE Super League
N/A
SPF
2017
13771

Jaime Canuto

Jaime Canuto
L
Armbar
San Diego Pro
82KG
R1
2017
13811

Francisco Iturralde

Francisco Iturralde
L
Pts: 0x0, Adv
Grand Slam LA
77KG
SF
2017
14256

Felipe Cesar

Felipe Cesar
L
Ezekiel
SJJIF Worlds
82KG
F
2017
14285

Gabriel Procopio

Gabriel Procopio
L
Points
Long Beach Open
82KG
SF
2017
15394

Espen Mathiesen

Espen Mathiesen
L
Pts: 0x0, Adv
Pan American
76KG
8F
2018
16757

Hugo Marques

Hugo Marques
L
Pts: 4x0
SP BJJ Pro
82KG
SF
2018
17987

Chaise Olimpio

L
Points
Manaus Open
82KG
F
2018
17991

Felipe Matos

L
N/A
Manaus Open
ABS
F
2018
18293

Hugo Marques

Hugo Marques
L
Referee Decision
Grand Slam RJ
77KG
F
2018
18893

Pedro Ramalho

Pedro Ramalho
L
Triangle
European Open
76KG
R1
2019
19203

Jhonny Loureiro

Jhonny Loureiro
D
---
Copa Podio
77KG
RR
2019
20279

Bruno Bressan

L
Points
Brasileiro
76KG
4F
2019
20624

Rodrigo Freitas

Rodrigo Freitas
L
Pts: 2x0
World Champ.
76KG
R2
2019
21477

Horlando Monteiro

Horlando Monteiro
L
Adv
Coliseu JJ
85KG
SF
2019
22312

Natan Chueng

Natan Chueng
L
Pts: 0x0, Adv
Grand Slam RJ
77KG
F
2019
22457

Natan Chueng

Natan Chueng
L
Choke from back
Rio BJJ Pro
82KG
4F
2019
22587

Matheus Spirandeli

Matheus Spirandeli
L
Referee Decision
South American
88KG
SF
2019
24721

Lucas Gualberto

Lucas Gualberto
L
Referee Decision
Grand Slam RJ
77KG
F
2020
27318

Higor Lima

Higor Lima
L
Pts: 3x2
Goiania Pro
LWA
SF
2021
28052

Wallisson Oliveira

L
Referee Decision
Brasileiro
82KG
R1
2021
28554

Gabriel Costa

Gabriel Costa
L
Referee Decision
Grand Slam RJ
85KG
4F
2021
28564

Alex Munis

Alex Munis
L
Referee Decision
Grand Slam RJ
85KG
3RD
2021
30152

Wellington Luis

Wellington Luis
L
Pts: 0x0, Pen
Sul Brasileiro
ABS
4F
2022
30791

Enderson Dias

Enderson Dias
L
Pts: 2x0
Dallas Open
88KG
4F
2022
30809

Andy Murasaki

Andy Murasaki
L
Pts: 6x2
Dallas Open
ABS
SF
2022
31693

Manuel Ribamar

Manuel Ribamar
L
Pts: 2x0
Pan American
88KG
SF
2022
32633

Rafael Anjos

Rafael Anjos
L
Pts: 2x0
Denver Open
88KG
F
2022
32941

Tommy Langaker

Tommy Langaker
L
Tarikoplata
World Champ.
82KG
8F
2022
33992

Luiz Paulo

Luiz Paulo
L
Referee Decision
Grand Slam RJ
77KG
SF
2022
35900

Francisco Lo

Francisco Lo
L
Triangle
Houston FO
88KG
SF
2022
35909

Fellipe Andrew

Fellipe Andrew
L
DQ
Houston FO
ABS
F
2022
37120

Herico Pinto

L
Pts: 2x0
North East BRA
ABS
F
2023
37320

Rolando Samson

Rolando Samson
L
Armbar
Austin WO
82KG
F
2023
37333

Joao Rocha

Joao Rocha
L
Pts: 2x2, Adv
Austin WO
ABS
SF
2023
38463

R. Evangelista

R. Evangelista
L
Referee Decision
Pan American
O100KG
R1
2023
39189

Shane Fishman

L
N/A
Chicago SPO
88KG
F
2023
41508

Lucas Valle

L
Referee Decision
Austin SMO
ABS
SF
2023
42384

Tainan Dalpra

Tainan Dalpra
L
Armbar
IBJJF GP
82KG
SPF
2023
11316

John Combs

John Combs
W
Pts: 5x2
Long Beach Open
ABS
4F
2016
12324

Vinicius Canabarro

W
Pts: 14x0
Chicago Sp. Open
82KG
SF
2017
12325

Steven Patterson

W
Pts: 8x2
Chicago Sp. Open
82KG
F
2017
12326

Gabriel Goulart

Gabriel Goulart
W
Adv
Chicago Sp. Open
ABS
R1
2017
12330

Ross Daniels

W
Adv
Chicago Sp. Open
ABS
4F
2017
12332

Carlos Farias

Carlos Farias
W
Pts: 2x0
Chicago Sp. Open
ABS
SF
2017
12334

Gregory Walker

W
Adv
Chicago Sp. NoGi
79KG
RR
2017
12335

Gregory Walker

W
Triangle
Chicago Sp. NoGi
79KG
F
2017
12338

Aiazbek Mustakov

W
Toe hold
Chicago Sp. NoGi
ABS
4F
2017
12383

Rafael Rosendo

W
Points
NY Spring Open
76KG
4F
2017
12402

Diego Bispo

Diego Bispo
W
N/A
NY Spring Open
ABS
R1
2017
12864

Pedro Pimenta

W
Pts: 2x0
Las Vegas Open
88KG
4F
2017
12868

Jonathan Ares

W
Choke
Las Vegas Open
ABS
4F
2017
12870

Vitor Toledo

W
Pts: 6x2
Las Vegas Open
ABS
SF
2017
13114

Gabriel Rollo

Gabriel Rollo
W
Pts: 2x0
World Champ.
76KG
8F
2017
13120

Juan Kamezawa

Juan Kamezawa
W
Pts: 0x0, Adv
World Champ.
76KG
8F
2017
13126

Edwin Najmi

Edwin Najmi
W
Pts: 2x0
World Champ.
76KG
4F
2017
13349

Piter Silva

W
Adv
American Nats
82KG
4F
2017
13768

Sergio Rios

Sergio Rios
W
Points
San Diego Pro
82KG
R1
2017
13805

Kauan Barboza

Kauan Barboza
W
Referee Decision
Grand Slam LA
77KG
R1
2017
13808

Andris Brunovskis

Andris Brunovskis
W
Referee Decision
Grand Slam LA
77KG
4F
2017
13815

John Combs

John Combs
W
Pts: 2x0
Grand Slam LA
77KG
3RD
2017
14254

Unknown

W
Points
SJJIF Worlds
82KG
SF
2017
15954

Demerson Pereira

W
Points
Triangle 4
82KG
SPF
2018
16221

Igor Tavares

W
Arm in Ezekiel
Brasileiro
76KG
R1
2018
16228

Yuri Abreu

W
Pts: 2x2, Adv
Brasileiro
76KG
8F
2018
16229

Rodrigo Conceicao

Rodrigo Conceicao
W
Pts: 0x0, Adv
Brasileiro
76KG
4F
2018
16233

Fabio Caloi

Fabio Caloi
W
Points
Brasileiro
76KG
SF
2018
16235

Jhonny Loureiro

Jhonny Loureiro
W
Pts: 2x0
Brasileiro
76KG
F
2018
16669

Celso Ricardo

W
Points
BH Winter Open
82KG
4F
2018
16670

Ygor Dantas

W
Triangle
BH Winter Open
82KG
SF
2018
16671

Vagner Azevedo

W
Points
BH Winter Open
82KG
F
2018
16755

NA

W
Points
SP BJJ Pro
82KG
4F
2018
17536

Bernardo Dib

W
Pts: 2x0
Brasilia Pro
77KG
4F
2018
17537

Wellington Mendes

W
Choke
Brasilia Pro
77KG
SF
2018
17538

Tassio Bispo

W
Pts: 8x0
Brasilia Pro
77KG
F
2018
17539

Tassio Bispo

W
Choke
Brasilia Pro
ABS
4F
2018
17540

Moises Euladio

W
Submission
Brasilia Pro
ABS
SF
2018
17541

Jorge Nakamura

W
Pts: 0x0, Adv
Brasilia Pro
ABS
F
2018
17990

Tyrone Goncalves

W
N/A
Manaus Open
ABS
SF
2018
18277

Alexandre Cavaliere

Alexandre Cavaliere
W
Pts: 2x0
Grand Slam RJ
77KG
R1
2018
18283

Vitor Corte

W
Referee Decision
Grand Slam RJ
77KG
R2
2018
18287

Marlus Salgado

W
Pts: 0x0, Adv
Grand Slam RJ
77KG
4F
2018
18290

Bruno Tosto

W
Pts: 2x0
Grand Slam RJ
77KG
SF
2018
18486

Celso Ricardo

W
N/A
Brasilia Open
82KG
4F
2018
18490

Alexandre Jesus

Alexandre Jesus
W
Points
Brasilia Open
82KG
SF
2018
18492

Fabricio Barbarotti

Fabricio Barbarotti
W
Triangle
Brasilia Open
82KG
F
2018
18499

Lucas Rocco

W
N/A
Brasilia Open
ABS
R1
2018
18500

Pedro Elias

Pedro Elias
W
Referee Decision
Brasilia Open
ABS
4F
2018
18502

Raul Almeida

W
Clock choke
Brasilia Open
ABS
F
2018
19202

Darragh OConaill

Darragh OConaill
W
Pts: 0x0, Adv
Copa Podio
77KG
RR
2019
20265

Raylan Moreira

W
Pts: 6x0
Brasileiro
76KG
R1
2019
20267

Leonardo Lara

Leonardo Lara
W
Referee Decision
Brasileiro
76KG
R2
2019
20613

Kevin Mahecha

Kevin Mahecha
W
Referee Decision
World Champ.
76KG
R1
2019
21472

Almir Jr.

W
Points
Coliseu JJ
85KG
RR
2019
21474

Marcelo Marques

W
Points
Coliseu JJ
85KG
RR
2019
21476

Emerson Melo

W
Points
Coliseu JJ
85KG
RR
2019
22302

Yan Silveira

W
Pts: 4x0
Grand Slam RJ
77KG
R1
2019
22309

Guilherme Rocha

Guilherme Rocha
W
Pts: 0x0, Adv
Grand Slam RJ
77KG
4F
2019
22310

Ygor Rodrigues

Ygor Rodrigues
W
Pts: 0x0, Adv
Grand Slam RJ
77KG
SF
2019
22583

Luan Martina

W
Pts: 0x0, Adv
South American
88KG
R1
2019
22585

Flavio Junqueira

Flavio Junqueira
W
Pts: 2x0
South American
88KG
4F
2019
22606

Ricardo Rocha

W
Pts: 5x0
South American
ABS
R1
2019
22609

Hygor Brito

Hygor Brito
W
Pts: 2x2, Adv
South American
ABS
4F
2019
22611

Dimitrius Souza

Dimitrius Souza
W
Referee Decision
South American
ABS
SF
2019
22612

Rafael Paganini

Rafael Paganini
W
Referee Decision
South American
ABS
F
2019
22708

Thiago Martiniano

W
Points
Salvador SPO
88KG
SF
2019
22710

William Martins

W
Points
Salvador SPO
88KG
F
2019
24700

Leandro Rounaud

Leandro Rounaud
W
Referee Decision
Grand Slam RJ
77KG
R1
2020
24711

Jose Dias

W
Bread cutter
Grand Slam RJ
77KG
8F
2020
24716

Matheus Costa

Matheus Costa
W
Pts: 4x3
Grand Slam RJ
77KG
4F
2020
24719

Mauricio Oliveira

Mauricio Oliveira
W
Referee Decision
Grand Slam RJ
77KG
SF
2020
27309

Yuri Abreu

W
Referee Decision
Goiania Pro
77KG
4F
2021
27310

Lucas Brito

W
Pts: 2x1
Goiania Pro
77KG
SF
2021
27311

Cicero Alencar

W
Pts: 6x1
Goiania Pro
77KG
F
2021
28542

Davi Menezes

W
Pts: 2x1
Grand Slam RJ
85KG
R1
2021
28549

Reyson Lima

W
Referee Decision
Grand Slam RJ
85KG
8F
2021
28561

Wellington Luis

Wellington Luis
W
Pts: 2x0
Grand Slam RJ
85KG
RPC
2021
28562

Leon Brito

Leon Brito
W
Pts: 3x1
Grand Slam RJ
85KG
RPC
2021
30138

Andrey Andrade

W
Choke from back
Sul Brasileiro
88KG
4F
2022
30141

Wellington Luis

Wellington Luis
W
Referee Decision
Sul Brasileiro
88KG
SF
2022
30142

Rhuan Duarte

W
Brabo choke
Sul Brasileiro
88KG
F
2022
30160

Mauricio Melo

W
Inside heel hook
S Brasileiro NG
85KG
F
2022
30161

Arthur Mendes

W
Guillotine
S Brasileiro NG
ABS
4F
2022
30162

Leo Goncalves

W
Pts: 2x0
S Brasileiro NG
ABS
SF
2022
30164

Pierpaolo Chiappe

W
Points
S Brasileiro NG
ABS
F
2022
30805

Joao Cizeski

Joao Cizeski
W
Points
Dallas Open
ABS
4F
2022
30954

Joao Cizeski

Joao Cizeski
W
Referee Decision
LA Open
88KG
4F
2022
31688

Murilo Santana

Murilo Santana
W
Pts: 2x0
Pan American
88KG
R1
2022
31690

Matheus Luna

Matheus Luna
W
Pts: 2x2, Adv
Pan American
88KG
4F
2022
32632

Aaron Tiegs

W
Pts: 9x0
Denver Open
88KG
SF
2022
32933

Lucas Gualberto

Lucas Gualberto
W
Pts: 0x0, Adv
World Champ.
82KG
R1
2022
33971

Jadson Araujo

W
Pts: 3x0
Grand Slam RJ
77KG
R2
2022
33984

Jadson Araujo

W
Pts: 4x0
Grand Slam RJ
77KG
8F
2022
33989

Andre Cantanhede

W
Pts: 1x0
Grand Slam RJ
77KG
4F
2022
33997

Luiz Santis

W
Pts: 1x1
Grand Slam RJ
77KG
RPC
2022
33998

Natan Chueng

Natan Chueng
W
Referee Decision
Grand Slam RJ
77KG
3RD
2022
35907

Wellington Dias

Wellington Dias
W
N/A
Houston FO
ABS
SF
2022
37113

Nixon Segundo

W
Pts: 3x2
North East BRA
85KG
SF
2023
37114

Fabricio Gomes

W
Submission
North East BRA
85KG
F
2023
37118

Macksuel Maciel

W
Pts: 1x1
North East BRA
ABS
4F
2023
37119

Fabricio Gomes

W
Pts: 5x2
North East BRA
ABS
SF
2023
37319

Rehan Muttalib

W
Pts: 2x0
Austin WO
82KG
SF
2023
37740

Gabriel Araujo

W
Choke from back
Memphis Open
O100KG
RR
2023
37742

Jackson Douglas

Jackson Douglas
W
Pts: 2x2, Adv
Memphis Open
O100KG
F
2023
37760

Michael Laci

W
Darce choke
Memphis NGO
79KG
RR
2023
37762

Omer Emanoely

W
Pts: 0x0, Adv
Memphis NGO
79KG
F
2023
37878

Steffen Banta

Steffen Banta
W
Referee Decision
Dallas Open
ABS
4F
2023
37881

Mateus Rodrigues

Mateus Rodrigues
W
Referee Decision
Dallas Open
ABS
F
2023
39205

Breno Damieri

W
Points
Chicago SPO
ABS
4F
2023
39209

R. Evangelista

R. Evangelista
W
Pts: 0x0, Adv
Chicago SPO
ABS
SF
2023
39213

Erick Cardoso

W
Adv
Chicago SPNG
85KG
F
2023
41494

Lucas Valle

W
Referee Decision
Austin SMO
82KG
SF
2023
41496

Bruno Matias

Bruno Matias
W
Pts: 3x0
Austin SMO
82KG
F
2023
41525

Jackson Douglas

Jackson Douglas
W
Adv
Austin NGO
97KG
F
2023
Yan Lucas vs Valterdan