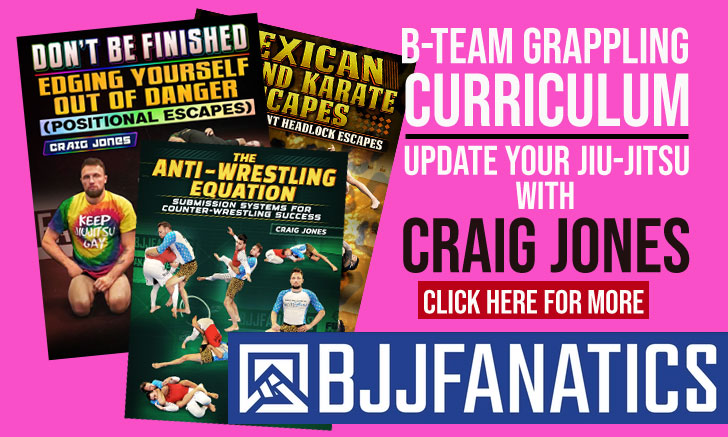 Adriano Martins is a professional MMA competitor with an impressive fight record having wins over big names in Brazil such as Ronys Torres and Luciano Azevedo before reaching the biggest mixed martial arts organization in the world, the UFC. Adriano is also an exciting Brazilian Jiu Jitsu black belt under Cristiano Carioca, having won several important titles such as the World Championships (in blue and purple belt).
Adriano Martins Jiu Jitsu
Full Name: Adriano Soares Martins
Lineage: Mitsuyo Maeda > Carlos Gracie > Helio Gracie > Royler Gracie/Rolker Gracie > Guto Monteiro > Cristiano Carioca > Adriano Martins
Main Achievements in BJJ:
World Champion (2003 blue, 2004 open weight – purple)
Dumau Cup Champion (2008)
World Cup Silver Medallist (2005 light weights absolute – brown – CBJJO)
World Bronze Medallist (2006 black)
Dumau Cup Bronze Medallist (2008 open weight)
Weight Division: Peso Leve (76kg-167lbs)
Team/Association: Carioca Team/Top Life Academias
Adriano Martins Biography
Adriano Martins was born on the 16th of December, 1983 in Manaus, Brazil. He started learning martial arts through Judo, a sport he initiated im 1994 and practiced until 2000, having achieved the rank of brown belt.
Where he grew up, Jiu Jitsu had a very strong influence and most of his friends were affiliated to BJJ schools. Adriano started getting interested in the submission based sport after a few amicable fights with friends. One of these acquaintances had a matted area in his house, and often he would invite everyone around to have some friendly sparring sessions. When fighting in these competitions, Adriano would often get the top position, but he would always get submitted from there. Out of frustration he decided to start training BJJ, the year was 1999.
Adriano Martins joined an academy where Cristiano Carioca taught together with Jander Pinheiro. After a short while master Carioca left the academy to launch his own gym with his brother Angelo. Adriano stayed practicing BJJ under Pinheiro, but soon decided to move to Carioca's gym and there he stayed all his competitive career, earning his black belt from Carioca in 2006, just before entering the World Championships (where he achieved an honorable 3rd place).
In 2004 he initiated his MMA career, a way of life that Adriano had never even dreamt about. The opportunity arose after his master's scheduled mixed martial arts fight got cancelled, this happened because Carioca's opponent did not want to fight against a veteran. Adriano had always been less then interested in MMA and in fact, he never even liked fighting, but as he just had his first born and he needed the money he decided to take the fight on short notice. He showed up having never trained MMA before, without hand wraps, gloves or even a mouthpiece, but once in the cage the adrenaline took over and he KO'ed his opponent in a few seconds. From that moment Adriano decided this was a career he wanted to follow.
On April 21st 2011, Adriano conquered the Jungle Fight interim lightweight belt, knocking out Ronildo Braga within 2 minutes and 54 seconds of the first round.
Adriano Martin's Sponsors:
Top Life Academies
Amazon Nutri
OSS Kimonos
Truda
Adriano Martins vs Claudio Calasans

Adriano Martins MMA highlight