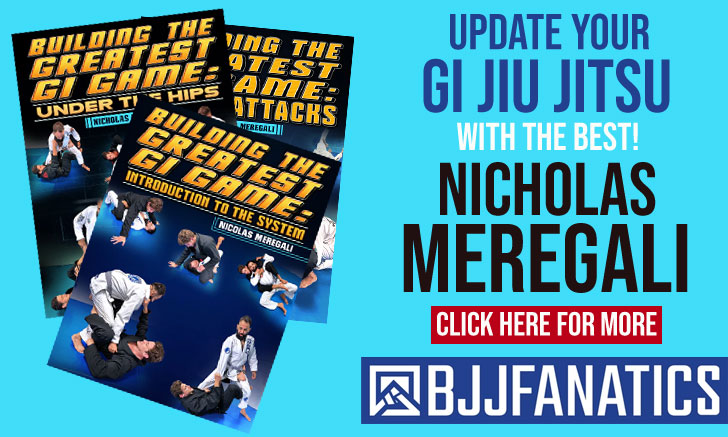 Youngseung Cho (조영승) is a South Korean martial artist who holds a jiu-jitsu black belt under Changuk Jung (John Frankl Association) as well as a black belt in taekwondo (4th degree). Youngseung Cho competed extensively in mixed martial arts, taekwondo, and BJJ, being particularly successful on the International Brazilian Jiu-Jitsu Federation (IBJJF) circuit, where he held high-profile wins.
Youngseung Cho Jiu-Jitsu
Full Name: Youngseung Cho
Nickname: N/A
Lineage: Carlos Gracie > Helio Gracie > Carlos Gracie Jr > Roberto Maia > John Frankl > Changuk Jung > Youngseung Cho
Main Achievements:
1st Place IBJJF Asian Open (2019)
1st Place IBJJF Baton Rougue Open (2023)
2nd Place IBJJF Denver Open (2023)
2nd Place IBJJF Rome Open (2022)
Main Achievements (Colored Belts):
1st Place IBJJF Asian Open (2015 purple, 2018 brown)
2nd Place IBJJF Asian Open (2017 brown)
Favorite Position/Technique: Well-Rounded
Weight Division: Peso Pena (70,00 kg / 154.5 lbs) & Peso Leve (76,00 kg / 168.0 lbs)
Team/Association: John Frankl Association
Youngseung Cho Biography
Youngseung Cho was born in Seoul, South Korea, on May 18, 1993.
Living an active lifestyle from a young age, Cho practiced a number of sports but found his love for martial arts through taekwondo, a national combat sport that he started as a child, later, during middle school he added jiu-jitsu to his weekly activities by the influence of Dong-Hyun "StunGun" Kim's performances in the UFC's Octagon.
Cho's first instructor was Changuk Jung, a figure who became of the utmost importance in Youngseung's upbringing inside and outside the mats.
His skill set, being a black belt in taekwondo, and a solid grappler, led Youngseung Cho to attempt a career in MMA during the mid-2010s, which he ended with a 5-1-0 record in 2017.
Once he decided to no longer focus on cage fighting, Youngseung returned to jiu-jitsu in time to earn his black belt from Changuk Jung (2018), Cho's instructor, from white to black belt.
Youngseung Cho Grappling Record
13 WINS
BY POINTS


BY ADVANTAGES




BY SUBMISSION




BY DECISION




BY PENALTIES




BY DQ



3 SUBMISSIONS WINS
#214eb8
Choke from back
33
1
12 LOSSES
BY POINTS


BY ADVANTAGES




BY SUBMISSION




BY DECISION




BY PENALTIES




BY DQ



5 SUBMISSIONS LOSSES
#86e620
Choke from back
20
1
#d1212a
Straight ankle lock
20
1
Youngseung Cho Fight History
ID
Opponent
W/L
Method
Competition
Weight
Stage
Year
29195

Pablo Lavaselli

Pablo Lavaselli
L
Pts: 4x1
World Pro
69KG
SF
2021
29200

Fabricio Andrey

Fabricio Andrey
L
Pts: 5x1
World Pro
69KG
3RD
2021
32625

Joao Albuquerque

L
Choke from back
Denver Open
76KG
4F
2022
32752

Fabricio Barbarotti

Fabricio Barbarotti
L
Triangle
Houston Open
76KG
SF
2022
32771

Igor Schneider

Igor Schneider
L
Pts: 14x2
Houston Open
ABS
4F
2022
36012

Leon Larman

Leon Larman
L
Triangle
Rome Open
76KG
F
2022
36033

Leon Larman

Leon Larman
L
Submission
Rome Open
ABS
SF
2022
36328

Matias Estevez

Matias Estevez
L
Pts: 9x5
World Pro
69KG
4F
2022
39795

Jonata Gomes

Jonata Gomes
L
Pts: 0x0, Adv
Denver Open
76KG
F
2023
39862

Richar Nogueira

Richar Nogueira
L
Points
Houston Open
76KG
SF
2023
39904

Carlos Henrique

Carlos Henrique
L
Points
Houston Open
ABS
R1
2023
40093

Carlos Feitosa

L
Straight ankle lock
B Raton Open
ABS
4F
2023
18970

Shinji Morito

W
Pts: 2x0
Asian Open
76KG
SF
2019
18971

Kleber Koike

W
Pts: 6x5
Asian Open
76KG
F
2019
29187

Walter Alamo

W
Pts: 4x3
World Pro
69KG
R1
2021
29191

Haidar Abbas

W
Pts: 3x1
World Pro
69KG
4F
2021
29198

Walter Alamo

W
Pts: 3x1
World Pro
69KG
RPC
2021
36010

Nikolaos Polidoros

W
Choke from back
Rome Open
76KG
4F
2022
36011

Vinicius Goes

W
Pts: 2x0
Rome Open
76KG
SF
2022
36029

Sean Whyte

W
Choke
Rome Open
ABS
R1
2022
36324

Viki Dabush

W
Pts: 9x8
World Pro
69KG
R1
2022
39793

Daniel Junior

Daniel Junior
W
Verbal tap
Denver Open
76KG
SF
2023
39859

Johnatha Alves

Johnatha Alves
W
Pts: 2x0
Houston Open
76KG
4F
2023
40076

Nicholas Fernando

W
Pts: 2x0
B Raton Open
70KG
RR
2023
40078

Nicholas Fernando

W
Pts: 2x2, Adv
B Raton Open
70KG
F
2023