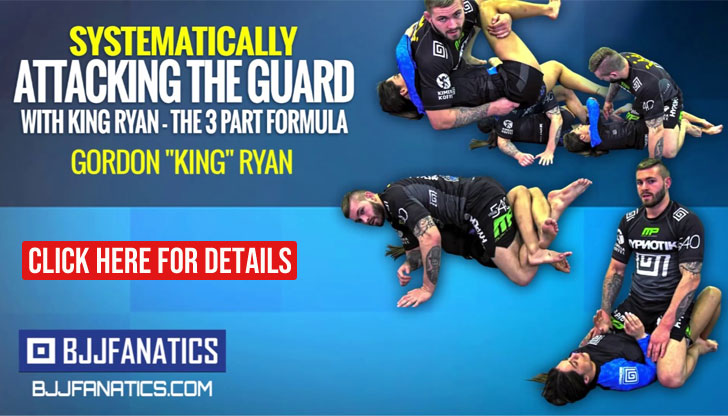 MARCH 03, 2018 Barcelona hosted the 11th edition of the ACBJJ, one of the biggest shows in the sport of Brazilian jiu jisu. The event brought 16 high level grappling matches, the vast majority of which did not disappoint. This included a highly anticipated title clash between current champion Edwin Najmi and former ADCC champion Davi Ramos.
Among the many important face-offs, one of the most significant was Isaque Bahiense vs Otavio Sousa – the new generation of the middleweight division versus the well established veteran. Epic battle between two grapplers who do not know how to use the world "stop" in their games. The clash saw Isaque dominate the former 3x IBJJF world champion with a superior takedown game, a stand-up trade that we owe to the ACB rule of not allowing guard pulls in the 1st minute. Bahiense was also capable of doing the very hard task of passing Sousa's guard, one of the most active guards in the game.
The MATCH OF THE NIGHT in our eyes should go to Isaac Doederlein's war against Kim Terra. This match had it all: positional exchanges, submission attempts, backwards and forwards action from start to finish. In the end it was Isaac's versatility that stole the win from the scramble master that is Terra.
If there was a WORST OF THE NIGHT award, that would have to go to the refereeing, a group that caused some damage in the Otavio vs Isaque match and particularly in the title bout between Edwin and Davi. On the 3rd round of the Najmi vs Ramos match the Atos athlete was ahead by 1 round to 0, Edwin scored 2 early in this 3rd round which made the match even. As a result the dynamics of the match went for Ramos exhausting himself pushing to score as hard as he could while Najmi (rightfully so) went on cruise control mode. With 12 seconds to go the referee removed Najmi's points, to the American athlete's disbelief, a decision that greatly harmed the Gracie Barra standout's chances of retaining his title.
Refereeing aside, the title event was all that fans could have wished for. Ramos proved he still has enough in the tank to face anyone in the lightweight division by almost submitting Najmi with a super-super tight armbar from a guard pull. Insane escape by Edwin there, who himself had a tight flying triangle on Davi but could not finish. Both athletes tried their best to score against each other but the scrambles were on point tonight, in the end the ACB strap went to the Brazilian by referee decision for playing the offensive game against the American's counter attacking stance.
Below are the full results of each individual match:
Match 1
RODRIGO CAPORAL vs MARCELO MAFRA (75kg)
R1: 0x0 (10×10)
R2:0x4 (9×10)
R3: 0x0 (10×10)
Winner Mafra by points
Match 2
TOMOYUKI HASHIMOTO vs MAYKO ARAÚJO (60kg)
R1: 6×0 (10×9)
R2: 2×0 (10×9)
R3: 2×0 (10×9)
Winner Hashimoto by points
Match 3
SAMIR CHANTRE vs LAERCIO FERNANDES (60kg)
R1: 2×0 (10×9)
R2: 0x0 (10×10)
R3: 0x0 (10×10)
Winner Chantre by points
Match 4
KIM TERRA vs ISAAC DOEDERLEIN (65kg)
R1: 6×4 (10×9)
R2: 0x4 (9×10)
R3: 4×4 (10×10)
Winner Doederlein by referee decision
Match 5
VINNY MAGALHÃES vs MOKU KAHAWAI (+95kg)
R1: 0x0 (10×10)
R2: 0x0 (10×10)
R3: 0x0 (10×10)
Winner Kahawai by referee decision
Match 6
AJ SOUSA vs ARNALDO MAIDANA (85kg)
R1: 6×2 (10×9)
R2: 9×0 (10×8)
R3: 2×2 (10×10)
Winner Sousa by referee decision
Match 7
DAUD ADAEV vs LUAN CARVALHO (75kg)
R1: 0x5 (9×10)
R2: 0x5 (9×10)
R3: Toe hold by Luan
Winner Carvalho by submission
Match 8
VICTOR HONÓRIO vs ERBERTH SANTOS (+95kg)
R1: 0x0 (10×10)
R2: 0x0 (10×10)
R3: 0x0 (10×10)
Winner Honório by referee decision
Match 9
MATHIAS RIBEIRO vs RUDSON MATEUS (85kg)
R1: Armbar by Rudson
Winner Mateus by submission
Match 10
LUCAS ROCHA vs ALEX CABANES (75kg)
R1: 0x0 (10×10)
R2: 2×2 (10×10)
R3: 0x0 (10×10)
Winner Rocha by referee decision
Match 11
BRUNO FRAZATTO vs GABRIEL MARANGONI (65kg)
R1: 2×2 (10×10)
R2: 2×2 (10×10)
R3: 0x0 (10×10)
Winner Frazatto by points
Match 12
MICHAEL LANGHI vs MARCIO ANDRÉ (75kg)
R1: 0x0 (10×10)
R2: 0x0 (10×10)
R3: 0x0 (10×10)
Winner Langhi by referee decision
Match 13
CLAUDIO CALASANS vs YAN CABRAL (85kg)
R1: 2×0 (10×9)
R2: 6×0 (10×9)
R3: 2×0 (10×9)
Winner Calasans by points
Match 14
OTÁVIO SOUSA vs ISAQUE BAHIENSE (85kg)
R1: 0x2 (9×10)
R2: 0x5 (9×10)
R3: 2×4 (9×10)
Winner Bahiense by points
Match 16 (TITLE MATCH 75 KG)
DAVI RAMOS (challenger) vs EDWIN NAJMI (champion)
R1: 2×0 (10×9)
R2: 0x0 (10×10)
R3: ox0 (10×10)
R4: ox2 (9×10)
R5: ox0 (10×10)
Winner Ramos by referee decision