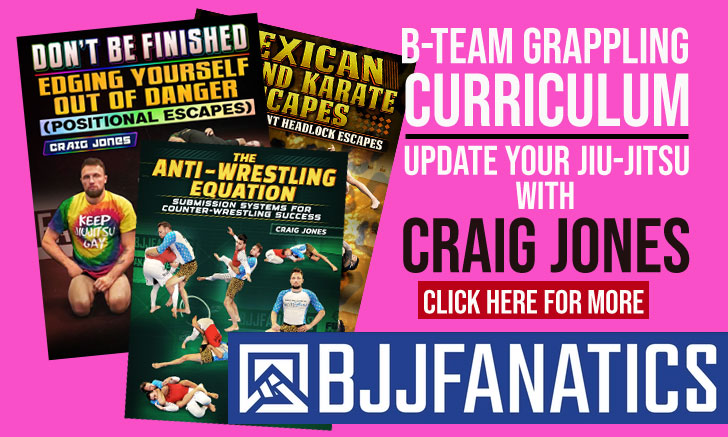 APRIL 15, 2017 the day for the final USA trials ahead of the world famous ADCC, arguably the most prestigious tournament in our sport, particularly in the no-gi facet of this martial art. Held at The Arena in Los Angeles, California, the event produced the last 7 athletes to represent the United States, and the West Coast of the country.
The 10th Planet team swarmed the tournament, bringing out a legion of athletes. 45 to be precise. The biggest team representation in the competition, with over 3 times as many competitors as the second team with most athletes (Gracie Barra).
Another landmark worthy of a feature was that of Nicky Ryan, the 15 year old brother of Gordon Ryan. It has long been established just how talented this young man is, but he still surprises us every time he steps on the mat by raising the level of his game. Calm, composed and yet aggressive in his approach, Nicky went through the 66 kg division's top athletes one by one, until he was stopped in the semi finals by Tristar's Ethan Crelinsten. Although he fell short of becoming the youngest athlete to ever win an ADCC trials, he certainly inspired those who witnessed this event.
SUPERFIGHTS:
Never a dull moment at the ADCC West Coast Trials. With a match scheduled against Leandro Lo, Braulio Estima was forced to pull out after he suffered an injury while warming up backstage. The promoters immediately started looking for replacements, and in an exciting turn of events, no-gi specialist Gordon Ryan accepted to take Estima's place and face the 5x IBJJF world champion Lo.
Ryan, who had already been invited to participate in the ADCC finals in Finland later this year, was at the event to support his team mates. Just last week the Renzo Gracie Academy prodigy took the Fight To Win light heavyweight no-gi title, and felt ready enough to pair up against the New School Brotherhood leader. In an exciting match, Lo took the win with two well timed takedowns, while staying away from Ryan's patented leg-lock entries throughout the match.
Superfight Results
Leandro Lo defeated Gordon Ryan by 4×0 pts
Marcus Almeida "Buchecha" defeated Rafael Lovato Jr by 4×0 pts
Roberto Abreu "Cyborg" defeated Vinny Magalhaes by 3×0 pts
Bruno Frazatto defeated Geo Martinez by 5×0 pts
ADCC WEST COAST TRIALS RESULTS
66 KILOGRAM DIVISION
F: Ethan Crelinsten defeated Ricky Lule by RNC (4:30mins)
3RD PLC: Nicky Ryan defeated Luis Quinones by armbar
Podium:
1st. Ethan Crelinsten (Tristar)
2nd. Ricky Lule (10th Planet)
3rd. Nicky Ryan (Renzo Gracie)
77 KILOGRAM DIVISION
F: Vagner Rocha defeated AJ Agazarm by referee decision.
3RD PLC: Jonathan Satava defeated Oliver Taza by 5×0
Podium:
1st. Vagner Rocha (Fight Sports)
2nd. AJ Agazarm (Gracie Barra)
3rd. Jonathan Satava (Alliance)
88 KILOGRAM DIVISION
F: John Salter defeated DJ Jackson by 1 negative point (guard pull)
3RD PLC: Josh Hinger defeated Antonio Zuazo by guillotine (overtime)
Podium:
1st. John Salter (Shawn Hammonds BJJ)
2nd. DJ Jackson (Team Lloyd Irvin)
3rd. Josh Hinger (Atos)
99 KILOGRAM DIVISION
F: Paul Ardila defeated Nick Schrock by 4×0 on overtime
3RD PLC: Colin Hart got 3rd position as Roberto Alencar did not show up
Podium:
1st. Paul Ardila (ATT)
2nd. Nick Schrock (Ribeiro JJ)
3rd. Colin Hart (NorCal Fighting Alliance)
+99 KILOGRAM DIVISION
F: Casey Hellenberg defeated Jesseray Childrey by kneebar (5:27 mins)
3RD: Travis Clark defeated Joseph Moku by referee decision (0x0)
Podium:
1st. Casey Hellenberg (Ribeiro JJ)
2nd. Jesseray Childrey (Nice Guy Subs)
3rd. Travis Clark (All American MMA)
FEMALE 66KG DIVISION
F: Elizabeth Clay (Legacy) Defeated Nicolle Sullivan (Nice Guy Subs) by 8×0
3RD PLC: Heather Raftery (Atos) defeated Jessica Jasper (Checkmat) by submission (2:33 mins)
Podium:
1st. Elizabeth Clay (Legacy)
2nd. Nicolle Sullivan (Nice Guy Subs)
3rd. Michelle Dunchus (Triufno BJJ)
FEMALE +66KG DIVISION
F: Tara White Defeated Kendall Reusing by 2×0
3RD PLC: Michelle Dunchus defeated Amanda Leve by referee decision
Podium:
1st. Tara White (Carlson Gracie)
2nd. Kendall Reusing (Gracie Barra)
3rd. Michelle Dunchus (Triufno BJJ)