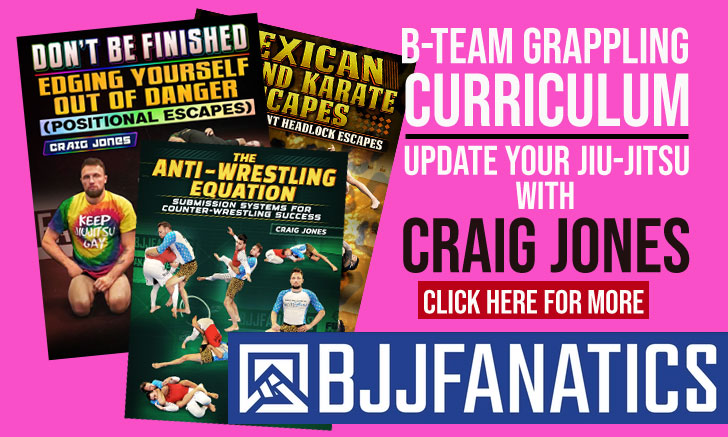 Tiago Rocha is a Brazilian jiu jitsu black belt under Fábio Gurgel, and a former student of Elan Santiago. A member of the multiple time world champion team Alliance, Tiago Rocha's own accomplishments spread wide both as an athlete and instructor, having produced important competitors such as Fernando Andrade Reis, Renata Marinho, João Paulo Ferreira and a few others from his Minas Gerais (Uberlândia) based academy.
Tiago Rocha Jiu Jitsu
Full Name: Tiago Coelho Porto Rocha
Nickname: N/A
Lineage: M. Maeda > C. Gracie > H. Gracie > Rolls Gracie > Romero Cavalcanti > Fábio Gurgel > Tiago Rocha
Main Achievements:
IBJJF Pan American Champion (2014 black Master 1, 2008 brown)
IBJJF Las Vegas International Open Championship Runner-up (2016)
IBJJF Pan American Championship 3rd Place (2015 black Master 1)
CBJJ Brazilian National Championship 3rd Place (2013)
IBJJF Las Vegas International Open Championship 3rd Place (2016*)
* Absolute
** Weight and absolute
Favorite Position/Technique: Half Guard
Weight Division: Peso Médio (82,30 kg / 181.5 lbs)
Team/Association: Alliance
Tiago Rocha Biography
Tiago Rocha was born in Monte Carmelo – Minas Gerais, Brazil 1982.
Karate was the first martial art Tiago practised, starting at the age of 8. At 11 he changed his focus to kung fu – a time when he started dipping his toes in competition as well. These tournament experiences were stopped when Rocha moved to the city of Uberlândia as a 14 year old, to focus on his studies.
In Uberlândia Tiago lived with his uncle and aunt. Their son (Tiago's cousin) trained jiu jitsu and quickly introduced Rocha to this martial art. Tiago was naturally suited for this sport, and although he trained with a few different instructors at the start, his "real" jiu jitsu instruction began with Elan Santiago, one of the pioneers for this martial art in the city.
For 4 years Santiago worked on the development of jiu jitsu in the region, forming important athletes such as Tiago, but also Lucas Lepri, Gabriel Goulart and Claudio Silva. When Elan returned to Rio de Janeiro, Rocha (a brown belt by then) and the other top students took control of the class. To continue their technical growth, and to have a trusted leader from whom to receive guidance, the team joined Fernando Terere's academy (TT) in neighbouring Sao Paulo. This fruitful relationship lasted until 2006, when TT was dismantled. That year the Minas Gerais workgroup joined Alliance of Fábio Gurgel.
On November 2009, after a series of good performances on an international level, Fábio Gurgel promoted Tiago Rocha to black belt. A ceremony where Elan Santiago was also present.
Tiago Rocha (who is also a History graduate from the University of Uberlândia), added judo to his training routine feeling the importance of the takedown game in jiu jitsu's competitive environment. He earned the grade of black belt in judo in 2015.
Tiago Rocha Highlight