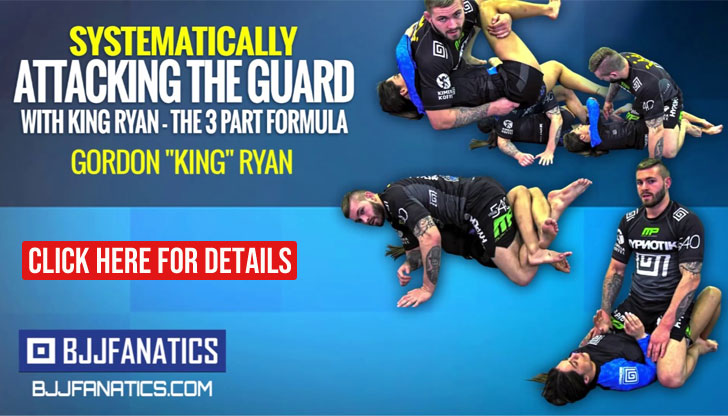 SEPTEMBER 16, 2017  One of the biggest Brazilian jiu jitsu hubs in the world, San Diego just witnessed the latest enterprise by the International Brazilian Jiu Jitsu Federation (IBJJF) – who have been slowly but surely aiming support towards the professionalisation of the sport through their 'BJJ Pro' events.
Although these Pro events offer a cash prize they have not gathered tremendous support from competitors, a rule that applied also to the San Diego BJJ Pro. The biggest exception, however, came by way of the male middleweight division. Historically one of the strongest brackets in the sport the combined light-middle weight classes showed in good numbers of competitors and amazing levels of talent, out of which former World Champion Otávio Sousa came out on top, after some well fought battles. Sousa had the benefit of missing the semi final match (forfeited by Victor Silvério), beating in the final the always tough Jaime Canuto by points – one of the most accurate submission hunters in the sport.
One of the big performances of the event was newcomer black belt Gutemberg Pereira of GF Team – Ohio, who battled Gustavo Dias Elias in the final of the ultra-heavyweight division. Pereira was visibly in pain after an early scramble from the half-guard injured his knee. He was assisted on more than one occasion during the match but pushed through and managed to beat the highly accomplished Gustavo by two points.
On a negative note, there were not enough female black belt competitors to complete one single division. A regular occurrence in these IBJJF Pro events. Below are the results of the IBJJF San Diego BJJ Pro for the adult black belt divisions.
FEATHERWEIGHT (70KG)
Champion Gianni Grippo
2nd Place Hiago George
3rd Place Silvio Duran
3rd Place Thiago Macedo
MIDDLEWEIGHT (70KG)
Champion Otávio Sousa
2nd Place Jaime Canuto
3rd Place Victor Silvério
3rd Place Michael Liera Jr.
HEAVYWEIGHT (70KG)
Champion Patrick Gaudio
2nd Place Lucas Barbosa (Hulk)
3rd Place Helton José Jr.
ULTRA-HEAVYWEIGHT (70KG)
Champion Gutemberg Pereira
2nd Place Gustavo Dias Elias
3rd Place Gabriel Lucas (Fedor)
3rd Place Dany Gerard