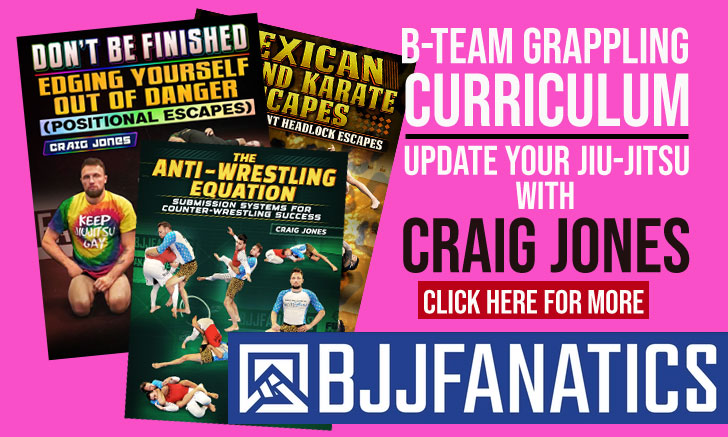 Vinicius Liberati is a jiu-jitsu black belt under Cicero Costha, who first made a name for himself in this sport while competing in lower belt divisions, where he conquered numerous important titles of the International Brazilian Jiu-Jitsu Federation (IBJJF), the Confederação Brasileira de Jiu-Jitsu (CBJJ), and the Abu Dhabi Jiu-Jitsu Pro (AJP) leagues, including World, South American, and Brazilian National gold medals.
Vinicius Liberati Jiu-Jitsu
Full Name: Vinicius Liberati
Nickname: N/A
Lineage: Carlos Gracie > Helio Gracie > Rickson Gracie > Marcelo Behring > Waldomiro Perez > Roberto Godoi > Marco Barbosa > Cicero Costha > Vinicius Liberati
Main Achievements:
1st Place BJJ Stars Confere (2023)
2nd Place AJP Grand Slam RJN (2023)
3rd Place AJP World Pro (2022)
Main Achievements (Colored Belts):
1st Place CBJJ Brazilian Nationals (2018 blue, 2021 / 2022 brown)
1st Place AJP World Pro (2022 brown)
1st Place AJP Grand Slam RJN (2022 brown)
1st Place IBJJF South American Championship (2021 brown)
3rd Place CBJJ Brazilian Nationals (2019 purple)
3rd Place IBJJF European Open (2019** purple)
Favorite Position/Technique: Open Guard
Weight Division: Super Pesado (100,50 kg / 222.0 lbs)
Team/Association: Fratres
Vinicius Liberati Biography
Vinicius Liberati was born on March 06, 1998, in Bariri, a municipality in the state of São Paulo, Brazil, where he grew up.
The first sport played by Liberati, competitively, was football (soccer) which he pursued from the age of 8 until 15. After he quit playing, Vinicius gained some weight and it was this that led him to a jiu-jitsu gym, in pursuit of getting back into shape.
Vinicius' first instructor was Rafael Ultramare in Liberati's hometown. Rafael and his brother, Rodrigo Ultramare graded Liberati from white to purple belt, up until the time when the young athlete met the universally acclaimed instructor Cicero Costha at a grappling tournament.
When Vinicius first met Costha, he was already mostly training jiu-jitsu under a full-time schedule and well aware of Cicero's prowess as a coach as well as the success of his champions' factory in the state's capital. As such the young athlete asked Master Costha if he could visit his team headquarters in the future, a request that was accepted by the Brazilian master.
Once Liberati visited the Cicero Costha academy he knew this was the future he wanted for himself. He applied for Costha's jiu-jitsu scholarship program and (once accepted, on January 2017), moved to São Paulo.
In 2019, while visiting Europe for a string of tournaments, Vinicius suffered an injury and discovered he has two herniated disks. The injury forced Liberati out of the practice room for a year and nearly forced him out of the sport altogether, but he managed to recover and re-enter the competition circuit by 2021.
Vinicius Liberati earned his black belt on May 14, 2022, on the podium steps of the Brazilian Nationals.
On May 2023, after over 6 years under Costha's banner, Liberati announced his move to a new professional jiu-jitsu squad, Fratres.
Vinicius Liberati Grappling Record
26 WINS
BY POINTS


BY ADVANTAGES




BY SUBMISSION




BY DECISION




BY PENALTIES




BY DQ



4 SUBMISSIONS WINS
#5AD3D1
Choke from back
25
1
7 LOSSES
BY POINTS


BY ADVANTAGES




BY SUBMISSION




BY DECISION




BY PENALTIES




BY DQ



3 SUBMISSIONS LOSSES
#214eb8
Choke from back
67
2
Vinicius Liberati Fight History
ID
Opponent
W/L
Method
Competition
Weight
Stage
Year
36384

Catriel Oliveira

Catriel Oliveira
L
Points
World Pro
94KG
4F
2022
37151

Kaynan Duarte

Kaynan Duarte
L
Short choke
European Open
ABS
4F
2023
37243

Marcus Ribeiro

Marcus Ribeiro
L
Choke from back
European Open
100KG
4F
2023
38969

Kaynan Duarte

Kaynan Duarte
L
Choke from back
BJJ Stars
ABS
R1
2023
39526

Davi Souza

L
Pts: 2x0
Brasileiro
100KG
R1
2023
40659

Marcos Carrozzino

L
Pts: 1x0
Grand Slam RJ
94KG
F
2023
40952

Leandro Carlos

L
Pts: 2x0
Brasileiro CBJJE
94KG
SF
2023
36018

Henrique Cabral

W
Points
Rome Open
100KG
4F
2022
36019

Harry Loseby

W
Points
Rome Open
100KG
SF
2022
36020

Julian Stonjek

W
Katagatame
Rome Open
100KG
F
2022
36258

Igor Sousa

W
Points
WP Qualifier
94KG
4F
2022
36261

Matheus Marques

W
Pts: 10x3
WP Qualifier
94KG
SF
2022
36263

Renato Cardoso

Renato Cardoso
W
Pts: 2x1
WP Qualifier
94KG
F
2022
36390

Basel Fanous

W
Pts: 13x0
World Pro
94KG
RPC
2022
36391

Anton Minenko

W
Pts: 5x3
World Pro
94KG
RPC
2022
36392

Javier Barter

W
Pts: 6x2
World Pro
94KG
RPC
2022
36393

Antonio Caiate

W
Pts: 8x0
World Pro
94KG
3RD
2022
37135

Tarik Hopstock

Tarik Hopstock
W
Pts: 0x0, Adv
European Open
ABS
R1
2023
37241

Vinicius Lessa

Vinicius Lessa
W
Pts: 5x0
European Open
100KG
R1
2023
38963

Cleyton Flores

W
Pts: 0x0, Adv
BJJS Confere
ABS
4F
2023
38965

Herico Hesley

W
Referee Decision
BJJS Confere
ABS
SF
2023
38966

Gabriel Volante

Gabriel Volante
W
Referee Decision
BJJS Confere
ABS
F
2023
40643

Gabriel Antunes

W
Pts: 6x1
Grand Slam RJ
94KG
R1
2023
40645

Igor Sousa

W
Pts: 7x6
Grand Slam RJ
94KG
8F
2023
40653

Davi Souza

W
Pts: 3x1
Grand Slam RJ
94KG
4F
2023
40658

Javier Barter

W
Pts: 3x1
Grand Slam RJ
94KG
SF
2023
42047

Juares Santos

W
Ezekiel
Floripa WO
O100KG
SF
2023
42050

Leonardo Brocca

W
Pts: 5x0
Floripa WO
ABS
R1
2023
42057

Elionai Braz

W
Pts: 2x0
Floripa WO
ABS
4F
2023
42059

Vinicius Martins

Vinicius Martins
W
Katagatame
Floripa WO
ABS
SF
2023
42758

Lucas Lopes

W
Choke from back
Sul Americano
94KG
R1
2023
42765

Marcos Martins

Marcos Martins
W
Pts: 2x0
Sul Americano
94KG
4F
2023
42767

Hygor Brito

Hygor Brito
W
Pts: 4x2
Sul Americano
94KG
F
2023