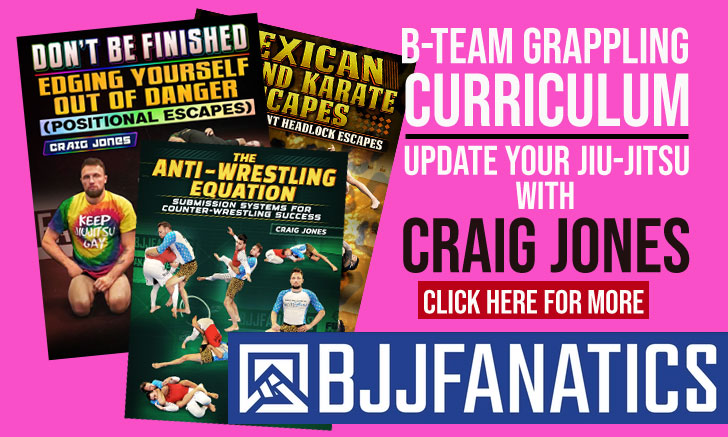 As it has been for the past few years, Summertime is jiu-jitsu training camp time, particularly in Europe, with a few on offer that deliver a high standard of teaching. Earlier we addressed the VB Summer Camp, in Spain, today we bring you yet another top-shelf training camp that will be taking place in one of the most loved European locations, Amsterdam – Netherlands. The Royal Camp.
Surrounded by the picturesque cluster of canals, and in the chilled out environment of one of the most liberal European capitals, grapplers will have a chance to learn from some of the very best athletes and coaches in the world today.
The idea behind Royal Camp was that of uniting high-level black belt competitors together and learn their favorite techniques, what works best for them in competition. Last year the Royal Camp had a huge line-up with the elite of European black belts, namely Adam Wardzinski, Max Lindblad, Pedro Ramalho (Paquito), and Darragh O'Conaill. This, while combining also IBJJF World Champs: Nicholas Meregali and Lucas Leite. Always ready to bring on something new to the table, this year the makers of RC will be delivering none other than Checkmat Team co-founder Leo Vieira, Caio Terra's top black belt Rudson Mateus, Welsh killer Ffion Davies, IBJJF World medal placer Jackson Sousa, Frontline's golden boy Tarik Hopstok and world medalist Charlotte Von Baumgarten, one of the toughest female black belts in the world.
The camp will have a very busy schedule, with 4 classes per day, which will require a level of fitness that may not be available to all participants, but this is fine. In fact, this is one of the aspects that has the Royal Camp standing out from many other BJJ gatherings, as with the variety on offer the participants may choose which of the instructors' games best suits their needs and focus on those.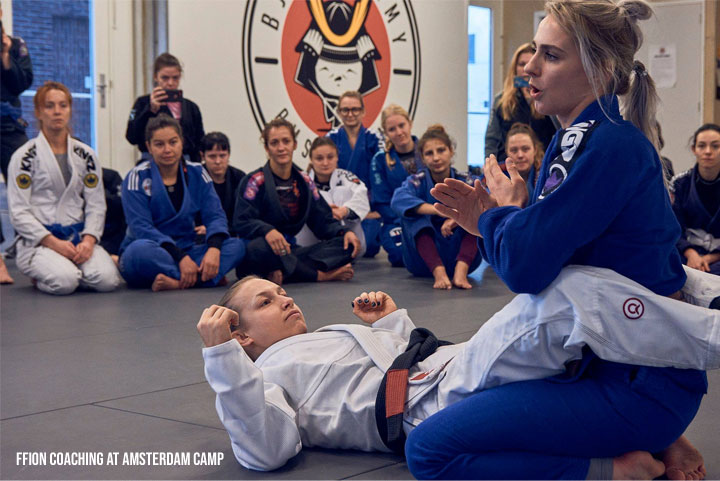 From Leozinho Vieira's concept based coaching such as the 'Toreando of the hands', head and arm control and many more to Rudson Mateus closed guard magic, to Hopstok's tarikoplata / footlock game, Jackson's distance passing, Ffion's pressure passing and Von Baumgarten wide range of open guard tricks, participants will have an array of material to pick from, and tons of tough sparring to apply their new tricks.
On their spare time, students will be able to… Well, it's Amsterdam. The sky is the limit!
The camp will take place at the beautiful BJJ Academy Amsterdam. A modern gym with all the amenities required for a developing grappler.
The cost is that of €299 for the full event, which will last from 8 to 12 of July 2019.
Book now at: royalcampjj.eu