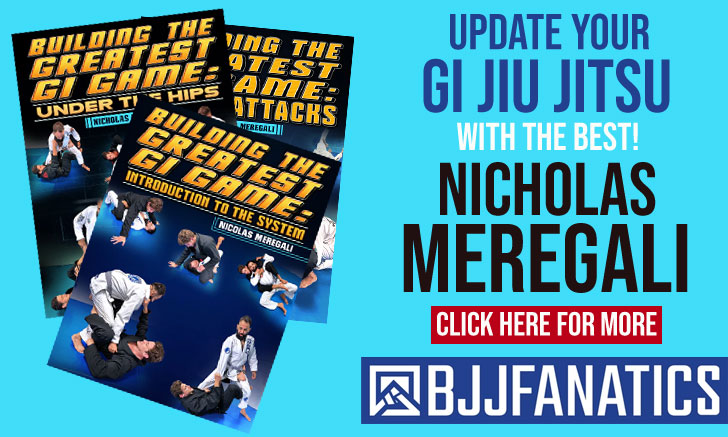 One of the weight classes with the most growth in talent over the past year has been the male roosterweight. After a decade of domination by 10x world champ Bruno Malfacine, the 127 lbs division is finally receiving the depth of talent it deserves, through athletes such as Thalison Soares, Tomoyuki Hashimoto, Zayed Alkatheeri, Cory Walker, Welerson Gonçalves, Frank Cespedes, Nathannael Fernandes, Roiter Lima, Estevan Martinez, Osamah Almarwai, and more. This fresh stream of talent is far from drying out and upon the horizon, a new big challenger emerges, Shay Montague.
Although still a brown belt, much is expected from this young Scotsman as he's coming off one of the best campaigns in the history of the sport where he nearly hit the IBJJF Grand Slam by missing just one of the tour's 4 gold medals (World, Pan, Euros, and Brazilian Nationals). He's also not just a kimono specialist either, Shay has a No-Gi World title to his name as well.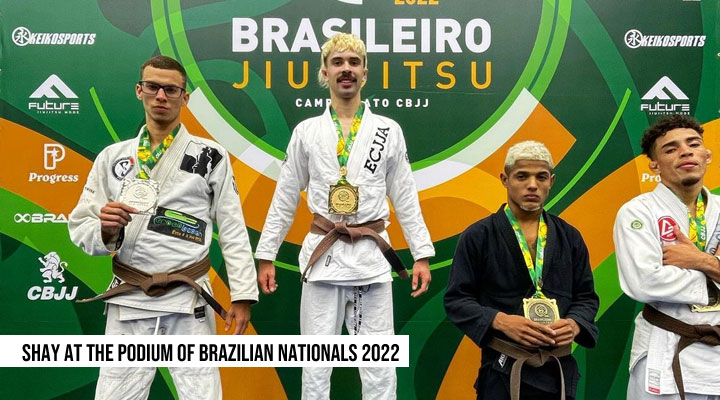 Unique in talent and in his origins, Montague wasn't born in the popular submission-grappling hubs of North America or Brazil. Shay hails from Scotland's northern coast, a location seldom associated with the jiu-jitsu arts. Adding to his unlikely roots, he had little to no sporting/competitive experience before finding his way to grappling.
"I was a pretty unathletic kid before BJJ. My hobbies involved spending ages playing Xbox and trying to cause carnage in the local area with my friends. The closest I really got to sports was I used to play table tennis once a week with my dad when I was younger and I had a brief flirtation trying to learn to snowboard which ended when I realized it's quite hard and involves being cold. To my mum's credit, she was always trying to get me to do outdoorsy sports but I wasn't the most receptive in my early years" said Shay of his past relationship with sports, when questioned by BJJ Heroe, on February 2023.
Much like so many before him, Montague found jiu-jitsu through MMA, but unlike the more common path we so often hear from other athletes, who joined a mixed martial arts gym seeking to compete in a cage and, after experimenting with grappling, found their love for the mats, Shay's vehicle was the YouTube suggestion box (!) as explained by himself:
"I used to really like watching the UFC and MMA in general. I initially wanted to try to do MMA but every time I googled an MMA gym the photos would be of scary-looking massive guys looking angry. Tiny 45kg teenage me was a bit off put by this so just kept watching along at a distance." Shay explained of his first inquires about the world of martial arts. Luckily, "as I got more into watching the fights and following along I started watching, like, highlights of Jacaré [Souza] and other fighters that come from a BJJ background. Then, after watching their highlights I'd get recommended pure BJJ ones and I started watching those too. Like, old highlights of the Mendes Bros and stuff like that. So I decided to google BJJ gyms and the people looked way less scary sitting there in gis. I decided to go along with that and I really enjoyed it so stuck at it."
Starting in jiu-jitsu in Northern Scotland wasn't as easy as many American or Brazilian grappling aficionados might think. Grappling isn't particularly popular in this region, so the closest gym was in a town called Elgin, an hour's bus drive away from Montague. This didn't detour the young teenager from dipping his toes in the martial art. He joined the academy for about 6 months before visiting the neighboring Ross Houston's gym where he found a better environment and enjoyed his training more than he had, and he proceeded with them.
At this Inverness workgroup called BJJ Misfits at the time, now affiliated with SBG, Montague trained under Martin Donaldson and Kevin McAloon, two coaches who influenced Shay's development greatly: "They put loads of time into me. When I couldn't get to and from training they would drive me home, always push me to do better, and quickly intergrated me into the coaching structure at the gym. I honestly can't thank those guys enough the one on one attention and care I got from them helped me prepare to a decent level quite fast in a part of the world where your not supposed to ever reach a decent level".
After his time in Inverness, Shay was accepted by a university in Glasgow, where he joined team Griphouse. Shortly thereafter, Montague also became a regular face at East Coast Jiu-Jitsu in Ireland, one of Europe's most well-known workgroups led by Darragh O'Conaill.
"I've been training with Darragh when I can since purple belt," said Shay of the team he represents on the IBJJF circuit. "I was introduced to him through Ellis younger from North East Jiu-Jitsu. I used to see Ellis compete a lot when I was a blue belt and was always mesmerized by his skill so I started going down to Newcastle to train with him when I could and, whenever I was there, he and the guys at his gym would talk about their trips to Ireland, East Coast and how good the training was there. So I asked if, next time he went, I could go with him. Sure enough next time Ellis went he hooked me up. When I got to Ireland the training was just insanely good and the vibe was exceptional. It was like no training I had ever experienced in Europe. Plus Darragh and the guys were super welcoming so I just kept going back to Ireland whenever I could."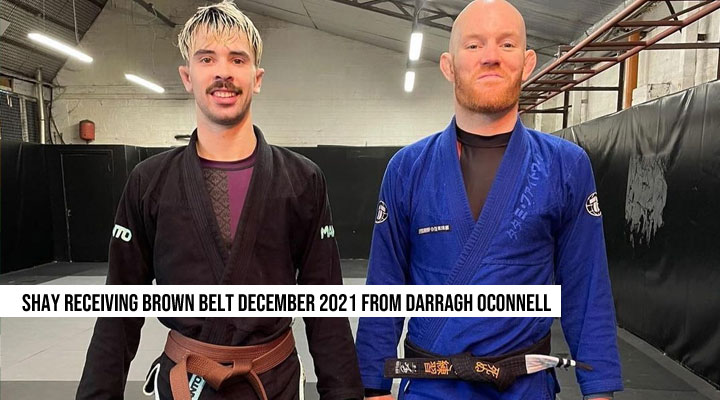 This unique nomadic approach to grappling isn't often seen at the highest level of the sport, even less so for a young man who has been training as his secondary activity, since day one, with priority being given to his academic career. "I only went full-time BJJ this June [2022] when I graduated from university [after IBJJF Worlds]. It's not even been a year of full-time training and most of the gi season last year I was writing my dissertation and doing uni work on my planes to and from comps"
Despite this hectic schedule, last year Shay accomplished what very few have done in the past, at the brown belt level, a near miss at the Grand Slam only surpassed at the brown belt level by a few modern-day legends like Paulo Miyao, Nicolas Meregali, or Diego Pato.
Top Medals For Shay Montague At Brown Belt:
GOLD MEDAL World Championship NOGI
GOLD MEDAL Pan Championship NOGI
GOLD MEDAL Pan Championship
GOLD MEDAL European Open
GOLD MEDAL Brazilian Nationals
GOLD MEDAL South American Championship NOGI
BRONZE MEDAL World Championship
After breaking barriers last year, and raising the stakes of what Scottish grapplers can accomplish at the highest level, Montague is set on pushing for a more professional approach to his countrymen's jiu-jitsu players by diving into making BJJ his full-time career. "It's a big jump going full time in Scotland, where there isn't much of a precedent for BJJ athletes. The gyms here don't provide the support they do in Brazil or America but so far it's working out and it's been really rewarding. Hopefully in the future I can transition to doing even more coaching and help young Scottish athletes achieve success in gi and no gi."
The road might be less paved for Montague than it is for other grapplers of different backgrounds, but if history has shown us anything is that few people surpass the Scots in grit and determination. Judging by this young grappler's recent history, we truly believe Scotland The Brave is more than just a song as these attributes are still alive and well in athletes like Shay. The sky is the limit.