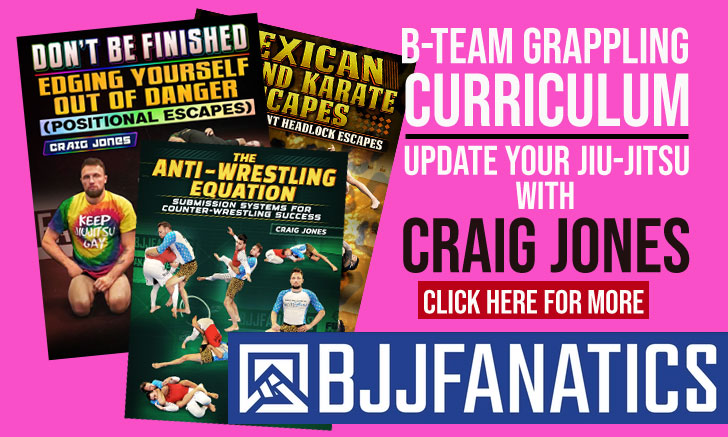 Marcus Almeida has been sitting at the top of the jiu jitsu pyramid since 2012, with the ADCC absolute title being realistically the only remaining trophy for "Buchecha" to achieve in the sport.
BJJ Heroes had heard for some time of Almeida's intentions to make the switch to mixed martial arts (MMA) sooner rather than later. Something Buchecha has discussed in private for some time, and how 2015 could be Marcus' last year competing with the gi, but nothing was set in stone then.
The desire to compete in mixed martial arts arose from Marcus Buchecha's training with the American Kickboxing Academy (AKA). The team's grappling instructor is Leandro Vieira, brother of Leozinho Vieira, who is currently Almeida's head coach, was the link between Checkmat and AKA.
Marcus Almeida was called in to help Daniel Courmier and particularly Cain Velazquez in their training camps. His skills were well praised among the team, which lit some fire under Almeida to try something new where he could make far more money than he would in jiu jitsu.
Just three days ago (7th of September 2015) Marcus Almeida gave the Brazilian website "Lancenet" some further insight as to when this career change should take place. Below is the translation of the short interview. For the original, in Portuguese, click here.
"I received a very tempting proposal. We have not started the negotiations yet, but the invitation is very tempting. It was Ali Abdel Aziz, who is (Fabricio) Werdum's and Rafael dos Anjos' manager. It would be awesome to debut in a big event."
Buchecha continued:
"I was always curious to try it, but I was in no rush. First I wanted to accomplish my goals in a sport where I won 6 black belt world titles. I won the ADCC, but I wanted the absolute. This is something that is in my sights still. I used to want to accomplish this before making the move to MMA, but now I think time is passing me by. This injury (on the knee) made me re-schedule things, I don't want to postpone this any longer. As soon as I get better I will start training my boxing and focussing on this."
(…)
"As soon as I get better I will start with Jason Parillo (boxing coach), the guy who coached BJ Penn and helps Cris Cyborg. I live in the Southern part of California, so I cannot depend only on AKA. But when I start my camp I will go there. Javier (Menzes) keeps asking me to stay there for good and start thinking about my opponents, but I need a bit of time. Soon I will put those gloves on and enter that cage for good."
(…)
My type of grappling is never say die and fight with your heart. I think MMA falls well with this philosophy. This is how I am, I never quit and my jiu jitsu is aggressive, always for the finish. People are curious to see how I will do in MMA."