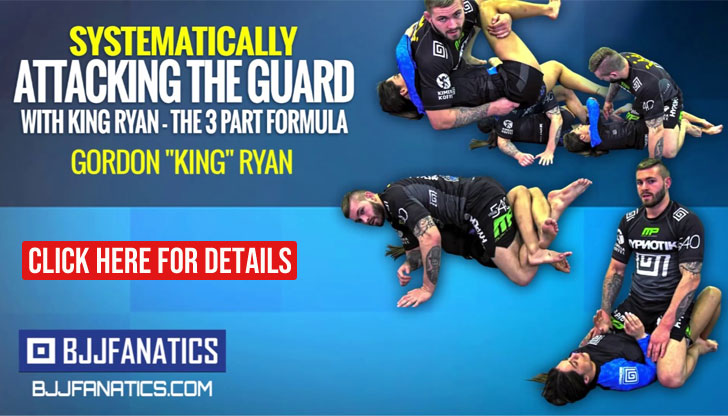 The latest creation by the AJP tour is about to premiere. This October 20, 2023, the well-known jiu-jitsu organization will broadcast to the world the first edition of the Abu Dhabi Extreme Championship (ADXC), and – as expected from such a prominent promotion – the card will feature some of the very best grapplers in the world.
THE RULESET
The AJP putting out events with big names is not much of a novelty, they have been doing it now for well over a decade. What is quite Out Of The Box is the ruleset elected for ADXC1.
The Abu Dhabi Extreme Championship will feature 14 superfights in a very particular set-up. Matches will be held inside a cage, a setting traditionally seen in mixed martial arts (MMA), and – like in MMA – these matches will be decided in five, 3 minute rounds with the winning method coming either via submission or via judges decision.
ADXC Rules:
– Match set in a cage
– Standard Matches: 3 Rounds of 3 mins, 1 minute break between them
– Main Events: 5 Rounds of 3 mins, 1 minute break between them
– Winner decided via side judges (3) or submission
– 10 point must system as seen in Boxing
– Knee reaping & submission holds follow standard AJP guidelines
– 50/50 guard sets a standing restart
Safe to say the ruleset will bring some challenges for the athletes as the cage walls have the potential to greatly diminish the guard player's ability to work from his back, while also limiting the options of the guard passer. Logic would dictate that athletes will be fighting more aggressively for top position, but time will tell how and in what way it will affect the flow of the action.
THE MATCHES
Out of the 14 matches on offer at ADXC there is plenty on offer for MMA fans with a few well-known cage fighters on the card, but the most interesting clashes for jiu-jitsu fans will not be happening in the main and co-main events, Instead, these will occur in the main card where the awesomeness of the matchmaking truly shines.
Keep your eyes on the battle of giants between New Wave's Dan Manasoiu and GF Team's Antonio Assef. Big Dan versus Dr. Porrada (which would translate from Portuguese, roughly, to Scrappy Doctor). Manasoui is one of John Danaher's star pupils and an ADCC veteran, who has been murdering the ADCC Open competitive scene, with dozens of wins by submission over the past few months. Assef is a full-time doctor in Brazil and a part-time grappler, but do not be fooled by his profession, he is an avid competitor in the IBJJF circuit with and without the gi and very competent at it. This will be a clash of styles as Daniel is known for his dangerous butterfly guard and Assef for his stand-up and pressure passing.
Another clash very worthy of attention is Uanderson Ferreira vs Fellipe Andrew, two of the most dynamic competitors on the grappling circuit. The two have met in the past (2022) with the win going to Andrew by a tight margin and it will be interesting to see if the new ruleset will favor either competitor.
Other matches that will be well worth your attention will be Zayed Alkatheeri vs. Thalison Soares, two of the most accomplished roosterweights in the world who, surprisingly, have not yet met on the battlefield. The always entertaining Fabricio Andrey will face Marcio Andre in an interesting affair where the ruleset should pose quite a predicament for both. Will Fabricio's mobility-based style be affected by the constraints of the cage? How will Marcio adapt without the 50/50 guard, one of his most used positions? Interesting questions we will be finding the answers for.
Main Events:
– Neiman Gracie x Ben Henderson – No-Gi
– Gustavo Batista x Isaque Bahiense – Gi
Co-Main Events:
– Marvin Vettori x Tarek Suleiman – No-Gi
– Roberto "Cyborg" vs. Anton Minenko – No-Gi
Remaining Card:
– Tayane Porfirio vs. Giovanna Jara – Gi
– Abdul-Kareem Al-Selwady vs. Islam Nader Reda – No-Gi
– Fabricio Andrey vs. Marcio Andre – Gi
– Zayed Alkatheeri vs. Thalison Soares – Gi
– Marcin Held vs. Guram Kutateladze – No-Gi
– Uanderson Ferreira vs. Fellipe Andrew, – Gi
– Jonnatas Gracie vs. Natan Chueng – No-Gi
– Nathalie Ribeiro vs. Luiza Monteiro – Gi
– Dan Manasoiu vs. Antonio Assef – No-Gi
– Sarah Galvão vs. Vitoria Gabriella – Gi
Although novel under the AJP Tour umbrella, this type of setup has been seen in the One FC promotion who have also used a cage in their grappling matches.
Jiu-Jitsu's framework has always been to work from defense to offense, a format that will – more often than not – require time and patience when the two forces are similar in skill & physicality. From a spectator/fan of grappling standpoint, working within this system One FC has not been particularly successful as a spectacle. The diminished returns have been mitigated by making a few mismatches that brought forth highlight-worthy moments for the company. ADXC has a much stronger baseline card to work with so we are excited to see if the format works with so many exciting athletes on the card.