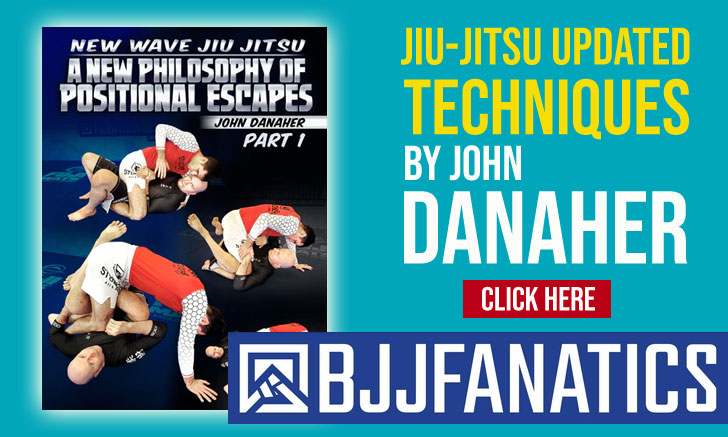 Marcus Almeida, also known as "Buchecha" (or Bochecha), is a Brazilian Jiu-Jitsu black belt under Rodrigo Cavaca and a member of the Checkmat academy, being widely regarded as the greatest grappler of his generation and arguably of all time in the sport of BJJ. His reputation is backed by his 6 IBJJF World Championship open weight titles, being the record holder of absolute gold medals at the 'Mundial' after breaking Roger Gracie's previous record (3) back in 2016.
Marcus "Buchecha" Almeida Jiu Jitsu
Full Name: Marcos Vinicius Oliveira de Almeida
Nickname: "Buchecha", or rather "Bochecha", means cheek/big/chubby cheeks. Marcus' instructor, Rodrigo Cavaca, nicknamed him Buchecha because when he first started training he was a bit overweight and his cheeks were prominent.
Lineage: Carlos Gracie > Carlson Gracie > Élcio Figueiredo > Rodrigo Cavaca > Marcus Almeida
Main Achievements
1st Place ADCC World Championship (2013 / 2017)
1st Place IBJJF World Championship (2012** / 2013** / 2014** / 2016** / 2017** / 2018 / 2019**)
1st Place IBJJF World Championship No-Gi (2010** / 2011**)
1st Place IBJJF Pan Championship (2012**)
1st Place IBJJF Pro League Grand Prix (2016)
1st Place UAEJJF Abu Dhabi Pro (2012* / 2013* / 2014** / 2015**)
2nd Place ADCC World Championship (2019*)
3rd Place IBJJF World Championship (2011*)
3rd Place ADCC World Championship (2017*)
* Absolute
** Weight and absolute
Weight Division: Pesadíssimo (over 100,50 kg / 222.0 lbs)
Favorite Position/Technique: Double Leg, Toe Hold, Choke from the back.
Team/Association: Checkmat BJJ
Marcus "Buchecha" Almeida Biography
Marcus Almeida (192cm / 6'3″ tall) was born on the 8th of January, 1990, in a town called Sao Vicente close to Santos in the state of Sao Paulo. As a child, Marcus wanted to be a football (soccer) player, but he was not very good at it by his own admission. He then turned his sights on Surfing a sport he practiced from a young age.
Brazilian Jiu-Jitsu only came into "Buchecha's" life in his mid-teens. He was 14 years old when his sister first started training BJJ. Marcus's father, Mr. Cleiton Almeida, was very protective of his daughter and started accompanying her to class. With time Mr. Cleiton started practicing himself, and from there it wasn't long until he was dragging his son Marcus with him. Luckily young Marcus loved Jiu-Jitsu from the start and started training every chance he could.
Marcus's physical abilities helped by the masterful eye of his instructor, BJJ World Champion Rodrigo Cavaca, soon turned Buchecha into one of the most feared athletes in the lower belt divisions, and after successive wins in the "Brasileiro", Pan American, Sao Paulo Cup, Scandinavian Open and "Mundial", Almeida received his black belt (while on the podium after his win at the World Championship in 2010), not long after his father was also awarded his black belt in BJJ. He moved to the United States with his master and his teammate Thiago "Baiano" Aragao in 2010 where he confirmed he belonged in the major league of Brazilian Jiu-Jitsu, winning the World Nogi Tournament later that year, closing the bracket with his "Avengers" teammate, Roberto "Cyborg" Abreu. After a short spell when he returned to his native Santos in 2011 with his master Cavaca, Buchecha came back to the United States where he started coaching and competing full time.
After this return to the United States (2012), Marcus Buchecha Almeida's career as a black belt competitor took off to another level with a win in both his weight and the absolute category at the Pan American Championships as well as the World Jiu-Jitsu Championships (both with IBJJF). He also fought in the legendary Roger Gracie at the Metamoris Pro Invitational, giving a great display of jiu-jitsu, tying the match in submission only rules with the 10x world champion.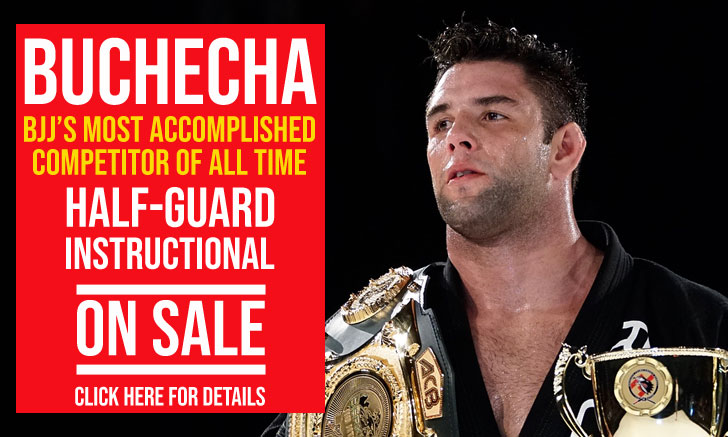 Marcus Almeida Grappling Record
138 WINS
BY POINTS


BY ADVANTAGES




BY SUBMISSION




BY DECISION




BY PENALTIES




BY DQ



72 SUBMISSIONS WINS
#5AD3D1
Choke from back
8
6
#ff9124
Inverted triangle
3
2
#22c9a5
Bow and arrow
3
2
#03f61f
Mounted X choke
1
1
14 LOSSES
BY POINTS


BY ADVANTAGES




BY SUBMISSION




BY DECISION




BY PENALTIES




BY DQ



4 SUBMISSIONS LOSSES
#5AD3D1
Choke from back
25
1
Marcus Almeida Fight History
ID
Opponent
W/L
Method
Competition
Weight
Stage
Year
2928

Lucio Rodrigues

Lucio Rodrigues
L
Pts: 5x0
World Pro.
O92KG
F
2011
2994

Rodolfo Vieira

Rodolfo Vieira
L
Armbar
World Champ.
ABS
SF
2011
3154

Leo Nogueira

Leo Nogueira
L
Referee Decision
World Champ.
100KG
F
2011
3174

Vinny Magalhaes

Vinny Magalhaes
L
Heel hook
Ultimate Abs.
ABS
4F
2011
3186

Braga Neto

Braga Neto
L
Pts: 4x0
San Diego Trials
O92
F
2011
3187

Andre Galvao

Andre Galvao
L
Pts: 7x0
San Diego Trials
ABS
SF
2011
4675

Rodrigo Cavaca

Rodrigo Cavaca
L
Pts: 7x2
World Pro
O100KG
F
2013
5065

Roberto Abreu

Roberto Abreu
L
Pts: 10x0
ADCC
ABS
F
2013
7388

R. Evangelista

R. Evangelista
L
Pts: 4x4, Adv
World Champ.
ABS
8F
2015
13499

Roger Gracie

Roger Gracie
L
Choke from back
Gracie Pro
ABS
SPF
2017
13937

Felipe Pena

Felipe Pena
L
RNC
ADCC
ABS
SF
2017
19329

Joao Rocha

Joao Rocha
L
Pts: 0x0, Adv
BJJ Stars
O100KG
SPF
2019
21885

Kaynan Duarte

Kaynan Duarte
L
Referee Decision
ADCC
O99KG
SF
2019
21918

Gordon Ryan

Gordon Ryan
L
Pts: 0x0, Pen
ADCC
ABS
F
2019
2526

Bruno Veloso

W
Points
WPC Gr Trials
O92KG
SF
2010
2527

Augusto Ferrari

Augusto Ferrari
W
Pts: 4x0
WPC Gr Trials
O92KG
F
2010
2599

Daniel Moraes

Daniel Moraes
W
RNC
Copa America
ABS
SF
2010
2629

Diego Herzog

W
Points
No Gi Worlds
ABS
8F
2010
2633

Gilbert Burns

Gilbert Burns
W
RNC
No Gi Worlds
ABS
4F
2010
2895

Bruno Bastos

Bruno Bastos
W
Mounted X choke
Pan American
100KG
F
2011
2924

Braga Neto

Braga Neto
W
Toe hold
World Pro.
O92KG
4F
2011
2927

Caio Alencar

W
Submission
World Pro.
O92KG
SF
2011
2978

Charles Dantas

W
Submission
World Champ.
ABS
R2
2011
2982

Fabiano "Pega Leve"

W
Toe Hold
World Champ.
ABS
R2
2011
2990

Braga Neto

Braga Neto
W
Bow and arrow
World Champ.
ABS
4F
2011
3126

Charles Dantas

W
Wristlock
World Champ.
100KG
4F
2011
3144

Antonio Peinado

Antonio Peinado
W
Toe hold
World Champ.
100KG
SF
2011
3185

Fabiano Scherner

Fabiano Scherner
W
Pts: 11x0
San Diego Trials
O92
SF
2011
3336

Joachim Hallan

W
Pts: 24x2
No Gi Worlds
ABS
R2
2011
3340

Marcelo Goncalves

W
Pts: 4x0
No Gi Worlds
ABS
4F
2011
3342

James Harbison

James Harbison
W
Toe Hold
No Gi Worlds
ABS
SF
2011
3365

Alberto Vilanova

W
Triangle
No Gi Worlds
100KG
4F
2011
3378

Joackim Hallum

W
Submission
No Gi Worlds
100KG
SF
2011
3388

Antonio Peinado

Antonio Peinado
W
Darce choke
No Gi Worlds
100KG
F
2011
3404

Leandro Lo

Leandro Lo
W
Pts: 6x6, Adv
Pan Am CBJJE
ABS
SF
2011
3405

Claudio Calasans

Claudio Calasans
W
Points
Pan Am CBJJE
ABS
F
2011
3539

Marcus Antelanti

W
Armbar
Pan American
ABS
R1
2012
3548

Matt Jubera

W
Choke
Pan American
ABS
R2
2012
3556

Murilo Santana

Murilo Santana
W
Pts: 10x0
Pan American
ABS
4F
2012
3560

Kron Gracie

Kron Gracie
W
Kneebar
Pan American
ABS
SF
2012
3662

Kitner Moura

W
Omoplata
Pan American
O100KG
SF
2012
3664

Alexander Trans

Alexander Trans
W
Pts: 2x0
Pan American
O100KG
F
2012
3750

Adrian Naliato

W
Toe hold
Gramado Trials
O94KG
F
2012
3819

Mike Wilson

W
Pts: 12x0
World Pro.
O99KG
R1
2012
3821

Thiago Souza

W
Pts: 2x0
World Pro.
O99KG
4F
2012
3824

Jose Junior

Jose Junior
W
Armbar
World Pro.
O99KG
SF
2012
3826

Braga Neto

Braga Neto
W
Botinha
World Pro.
O99KG
F
2012
3898

Raymond Warren

W
Armbar
World Champ.
ABS
R2
2012
3907

Roberto Alencar

Roberto Alencar
W
Flying Triangle
World Champ.
ABS
R2
2012
3908

Rodolfo Vieira

Rodolfo Vieira
W
Pts: 8x7
World Champ.
ABS
4F
2012
3912

Bernardo Faria

Bernardo Faria
W
Choke from back
World Champ.
ABS
SF
2012
3914

Leo Nogueira

Leo Nogueira
W
Pts: 8x4
World Champ.
ABS
F
2012
4135

Alex Soares

W
Submission
World Champ.
O100KG
R2
2012
4141

Igor Silva

Igor Silva
W
Kneebar
World Champ.
O100KG
4F
2012
4145

Marcio Cruz

Marcio Cruz
W
Pts: 4x2
World Champ.
O100KG
SF
2012
4147

Leonardo Leite

Leonardo Leite
W
Armbar
World Champ.
O100KG
F
2012
4148

Roger Gracie

Roger Gracie
D
---
Metamoris
ABS
SPF
2012
4396

James Puopolo

James Puopolo
W
Toe hold
SD Pro Trials
O92KG
F
2013
4509

Unknown

W
Choke
Pan American
ABS
R1
2013
4518

Marcel Goulart

W
Inverted triangle
Pan American
ABS
R2
2013
4525

Gustavo Campos

Gustavo Campos
W
Pts: 19x2
Pan American
ABS
4F
2013
4529

Bernardo Faria

Bernardo Faria
W
Pts: 9x2
Pan American
ABS
SF
2013
4531

Andre Galvao

Andre Galvao
W
Pts: 4x2
Pan American
ABS
F
2013
4673

Unknown

W
Points
World Pro
O100KG
4F
2013
4674

R. Evangelista

R. Evangelista
W
Pts: 2x0
World Pro
O100KG
SF
2013
4680

Roberto Abreu

Roberto Abreu
W
Pts: 4x3
World Pro
ABS
4F
2013
4681

Tarsis Humphreys

Tarsis Humphreys
W
Points
World Pro
ABS
SF
2013
4684

Rodolfo Vieira

Rodolfo Vieira
W
Pts: 4x2
World Pro
ABS
F
2013
4733

Flavius Luis

W
Kimura
World Champ.
ABS
RDS
2013
4748

Bruno Bastos

Bruno Bastos
W
Triangle
World Champ.
ABS
RDS
2013
4756

R. Evangelista

R. Evangelista
W
Ezekiel
World Champ.
ABS
4F
2013
4760

Bernardo Faria

Bernardo Faria
W
Pts: 7x4
World Champ.
ABS
SF
2013
4762

Rodolfo Vieira

Rodolfo Vieira
W
Pts: 10x0
World Champ.
ABS
F
2013
4823

Igor Silva

Igor Silva
W
Armbar
World Champ.
O100KG
4F
2013
4827

Alexander Trans

Alexander Trans
W
Referee Decision
World Champ.
O100KG
SF
2013
5041

Jimmy Freidrich

W
Toe hold
ADCC
O99KG
R1
2013
5047

Hideki Sekine

W
Kimura
ADCC
O99KG
4F
2013
5050

Roberto Abreu

Roberto Abreu
W
Points
ADCC
O99KG
SF
2013
5052

Joao Rocha

Joao Rocha
W
Heel Hook
ADCC
O99KG
F
2013
5061

Garry Tonon

Garry Tonon
W
Points
ADCC
ABS
4F
2013
5063

Dean Lister

Dean Lister
W
Pts: 5x0
ADCC
ABS
SF
2013
5612

Luca Anacoreta

Luca Anacoreta
W
Katagatame
World Pro.
ABS
R1
2014
5622

Claudio Calasans

Claudio Calasans
W
Submission
World Pro.
ABS
R2
2014
5630

Victor Estima

Victor Estima
W
Choke from back
World Pro.
ABS
4F
2014
5634

Keenan Cornelius

Keenan Cornelius
W
Pts: 2x2, Adv
World Pro.
ABS
SF
2014
5637

Rodolfo Vieira

Rodolfo Vieira
W
Pts: 2x0
World Pro.
ABS
F
2014
5679

Alan Ferreira

W
Pts: 7x0
World Pro.
O100KG
4F
2014
5681

R. Evangelista

R. Evangelista
W
N/A
World Pro.
O100KG
SF
2014
5683

Alexander Trans

Alexander Trans
W
Pts: 2x0
World Pro.
O100KG
F
2014
5705

Juanes Nunes

W
Armbar
World Champ.
ABS
R2
2014
5718

R. Evangelista

R. Evangelista
W
Pts: 4x4, Adv
World Champ.
ABS
RD 4
2014
5723

Felipe Pena

Felipe Pena
W
Footlock
World Champ.
ABS
4F
2014
5725

Keenan Cornelius

Keenan Cornelius
W
Pts: 10x4
World Champ.
ABS
SF
2014
5726

Rodolfo Vieira

Rodolfo Vieira
W
Pts: 2x0
World Champ.
ABS
F
2014
5855

Helton Nogueira

W
Armbar
World Champ.
O100KG
4F
2014
5858

R. Evangelista

R. Evangelista
W
Choke from back
World Champ.
O100KG
SF
2014
5859

Alexander Trans

Alexander Trans
W
Choke from back
World Champ.
O100KG
F
2014
7152

Rodrigo Pereira

W
Choke from back
World Pro
O95KG
4F
2015
7156

R. Evangelista

R. Evangelista
W
Guillotine
World Pro
O95KG
SF
2015
7158

Alexander Trans

Alexander Trans
W
Pts: 2x0
World Pro
O95KG
F
2015
7180

Helcio Pinto

W
Guillotine
World Pro
ABS
R1
2015
7186

Erberth Santos

Erberth Santos
W
Estima lock
World Pro
ABS
R2
2015
7197

Leandro Lo

Leandro Lo
W
Pts: 2x2, Adv
World Pro
ABS
SF
2015
7199

Alexander Trans

Alexander Trans
W
Pts: 0x0, Adv
World Pro
ABS
F
2015
7354

Gabriel Checco

W
Estima lock
JJ World League
ABS
SPF
2015
7383

Alan Regis

W
Armbar
World Champ.
ABS
R1
2015
10071

Joao Rocha

Joao Rocha
W
Armbar
World Champ.
O100KG
SF
2016
10073

James Puopolo

James Puopolo
W
Armbar
World Champ.
O100KG
F
2016
10079

Eliot Kelly

Eliot Kelly
W
Pts: 6x0
World Champ.
ABS
R2
2016
10100

Pedro Moura

W
Armbar
World Champ.
ABS
8F
2016
10103

Felipe Pena

Felipe Pena
W
Armbar
World Champ.
ABS
4F
2016
10107

Erberth Santos

Erberth Santos
W
Pts: 4x2
World Champ.
ABS
F
2016
10189

Bruno Bastos

Bruno Bastos
W
Bow and arrow
IBJJF Pro GP
ABS
4F
2016
10190

Joao Rocha

Joao Rocha
W
Pts: 7x0
IBJJF Pro GP
ABS
SF
2016
10192

Leo Nogueira

Leo Nogueira
W
Pts: 0x0, Adv
IBJJF Pro GP
ABS
F
2016
10395

Eliot Marshal

W
Inverted triangle
F2W + MP
ABS
SPF
2016
12571

Rafael Lovato

Rafael Lovato
W
Pts: 4x0
ADCC WC Trials
O99KG
SPF
2017
13037

Igor Schneider

Igor Schneider
W
Armbar
World Champ.
ABS
8F
2017
13041

Mahamed Aly

Mahamed Aly
W
Choke
World Champ.
ABS
4F
2017
13043

Erberth Santos

Erberth Santos
W
Pts: 2x0
World Champ.
ABS
SF
2017
13044

Leandro Lo

Leandro Lo
W
Pts: 2x2, Adv
World Champ.
ABS
F
2017
13218

Igor Schneider

Igor Schneider
W
Pts: 13x7
World Champ.
O100KG
4F
2017
13220

Joao Rocha

Joao Rocha
W
Arm in Ezekiel
World Champ.
O100KG
SF
2017
13221

Gustavo Dias

Gustavo Dias
W
Brabo choke
World Champ.
O100KG
F
2017
13756

Dimitrius Souza

Dimitrius Souza
W
Pts: 0x0, Adv
IBJJF Pro GP
ABS
4F
2017
13760

Joao Rocha

Joao Rocha
W
Botinha
IBJJF Pro GP
ABS
SF
2017
13762

Leandro Lo

Leandro Lo
W
Pts: 0x0, Adv
IBJJF Pro GP
ABS
F
2017
13848

A. Zhanpeisov

W
RNC
ADCC
O99KG
E1
2017
13853

Tim Spriggs

Tim Spriggs
W
RNC
ADCC
O99KG
4F
2017
13857

Roberto Abreu

Roberto Abreu
W
Pts: 4x0
ADCC
O99KG
SF
2017
13859

Orlando Sanchez

Orlando Sanchez
W
Pts: 3x0
ADCC
O99KG
F
2017
13927

M. Perez

W
Pts: 0x0, Pen
ADCC
ABS
E1
2017
13932

Alexandre Ribeiro

Alexandre Ribeiro
W
Pts: 3x0
ADCC
ABS
4F
2017
13938

Mahamed Aly

Mahamed Aly
W
Heel hook
ADCC
ABS
3RD
2017
14976

Mahamed Aly

Mahamed Aly
W
Points
ACB 10
O95KG
SPF
2018
16351

Joao Rocha

Joao Rocha
W
Points
ACBJJ 13
O95KG
SPF
2018
16598

Max Gimenis

Max Gimenis
W
Choke
World Champ.
O100KG
8F
2018
16603

Otavio Nalati

W
Pts: 4x0
World Champ.
O100KG
4F
2018
16607

Victor Honorio

Victor Honorio
W
Kimura
World Champ.
O100KG
SF
2018
16609

Joao Rocha

Joao Rocha
W
Referee Decision
World Champ.
O100KG
F
2018
16626

Rodrigo Ribeiro

Rodrigo Ribeiro
W
Pts: 2x0
World Champ.
ABS
8F
2018
16632

Fellipe Andrew

Fellipe Andrew
W
Armbar
World Champ.
ABS
4F
2018
16634

Nicholas Meregali

Nicholas Meregali
W
Pts: 5x2
World Champ.
ABS
SF
2018
20715

Thomas McMahon

W
Pts: 11x0
World Champ.
O100KG
4F
2019
20716

Max Gimenis

Max Gimenis
W
Brabo choke
World Champ.
O100KG
SF
2019
20718

R. Evangelista

R. Evangelista
W
Choke from back
World Champ.
O100KG
F
2019
20733

Otavio Nalati

W
Pts: 13x0
World Champ.
ABS
R2
2019
20735

Felipe Pena

Felipe Pena
W
Referee Decision
World Champ.
ABS
4F
2019
21818

Braga Neto

Braga Neto
W
Pts: 2x0
ADCC
O99KG
R1
2019
21824

Victor Hugo

Victor Hugo
W
Pts: 3x0
ADCC
O99KG
4F
2019
21903

Keith Krikorian

Keith Krikorian
W
Armbar
ADCC
ABS
R1
2019
21911

Tex Johnson

Tex Johnson
W
Pts: 3x0
ADCC
ABS
4F
2019
21915

Mahamed Aly

Mahamed Aly
W
RNC
ADCC
ABS
SF
2019