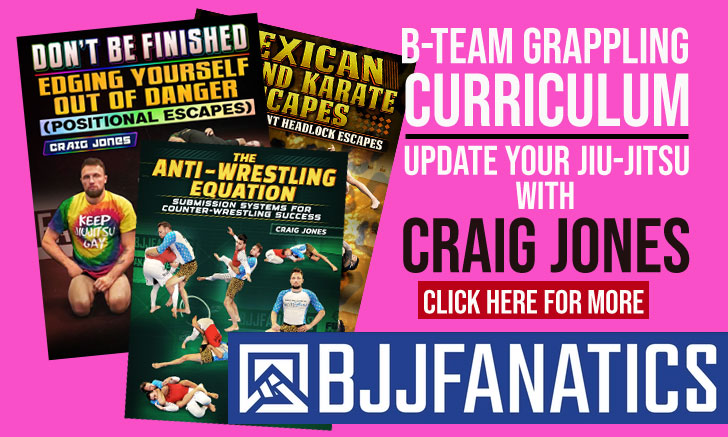 Suyan Queiroz is a Brazilian jiu jitsu black belt under Master Carlson Gracie, and one of the main lightweight competitors of the late 1990s/early 2000s era, having beaten big names of the sport such as Jefferson Moura, Leonardo Peçanha, Leonardo Santos, Raphael Abi-Rihan, Eduardo Jamelao among many others. Queiroz is also revered for his work in Abu Dhabi, where he helped establish one of the most important grappling programs on the jiu jitsu world.
Suyan Queiroz Jiu Jitsu
Full Name: Suyan Lopes Queiroz
Nickname: n/a
Lineage: Mitsuyo Maeda > Carlos Gracie > Helio Gracie > Carlson Gracie > Suyan Queiroz
Main Achievements:
World Champion (1998 brown)
World Masters Champion (2015 Master 3)
Rio de Janeiro State Champion FJJ-RIO (1997/1998 brown, 2002/2014 black)
Pan American Champion (1996 purple, 2013 Senior 1)
Brazilian National Teams Champion (1996 purple)
American National Champion (2015 Master 3)
American National No-Gi Champion (2015 Master 3)
Pan American Championship Runner-up (2015 Master 2)
World Championship 3rd Place (1999)
Brazilian National Championship 3rd Place (1998)
World Cup CBJJO 3rd Place (2002)
World Masters 3rd Place (2013 Senior 1)
Pan American Championship 3rd Place (2014 Master 2)
Favorite Position/Technique: Reverse closed (donkey) guard to toe hold.
Weight Division: Peso Leve (76kg/167lbs)
Team/Association: First BJJ
Suyan Queiroz Biography
Suyan Queiroz was born on the September 27, 1974 in Teresópolis, state of Rio de Janeiro – Brazil.
Martial arts crossed paths with Suyan when he was 10 years old through his father's influence, who believed jiu jitsu would help stimulate Queiroz mentally and physically, as well as promote a healthy lifestyle at that important stage of his young boy's development.
Suyan's first instructor was Elias Martins from Teresópolis. Later his tuition would be placed under the management of the famous Ailson "Jucão" Brites, who promoted Suyan to blue belt. Brites had one of the best teams in the state at the time, among his students was Marcel Ferreira, who was also a good friend of Suyan. When Ferreira moved to Rio de Janeiro, he joined the Carlson Gracie Academy in Copacabana – South Zone. In 1993, Suyan moved to Rio de Janeiro, and having his friend already training at Carlson's he decided to follow the footsteps of Marcel, thus beginning his journey with the famous team.
At the Carlson Gracie Academy, Suyan's progress was carefully supervised by Marcelo Alonso, who awarded Queiroz is purple and brown belts.
Just before the World Jiu Jitsu Championship of 1998, Ricardo Libório called Suyan and his good friend Leo D'Ilha (RIP), explaining to them that if they closed the brown belt lightweight division together, they would both be awarded their black belts. The promise lit some fire under Suyan who went on to be that year's champion. Although D'Ilha missed his chance to close the brackets with Queiroz, both athletes were still awarded their black belts after the tournament, from the hands of Carlson Gracie himself.
Suyan Queiroz and the development of BJJ in the UAE
When the Carlson Gracie team split in 2000, Suyan sided with the newly formed Brazilian Top Team (BTT). The squad was led by "Bebeo" Duarte, Murilo Bustamante and Zé Mario Sperry. The group had a healthy relationship with the leaders of Abu Dhabi, through the ADCC (Abu Dhabi Combat Club) organization.
From early on, BTT and the ADCC established a training program where every month one of the team's top black belts would travel to the United Arab Emirates state capital, and spend 4 weeks coaching. Always rotating different team members. Suyan visited the country twice (2001 + 2002) as part of this program.
The program lasted two years, until one of the team's black belts, "Carlão" Santos, decided to stay in the country for good and outline a specific plan for the development of the sport/martial art, with the help of UAE's governing bodies.
As Santos' work started expanding, he requested the help of two former team mates, they were Suyan Queiroz and Olavo Abreu. Carlos, Olavo and Suyan worked towards having jiu jitsu as part of UAE's army training, as well as making it part of the country's school curriculum. A project in which Queiroz worked for 7 years, that is today the main source of income to thousands of coaches.
After his time in the UAE, Suyan returned to Brazil, but it wasn't long until his friend Carlão Santos, offered Queiroz a new challenge. This time starting a project in Salt Lake City, state of Utah in the United States.
Suyan Queiroz @ Submission de Campos vs Rafael Abi Rihan + Unknown + Leo Pecanha