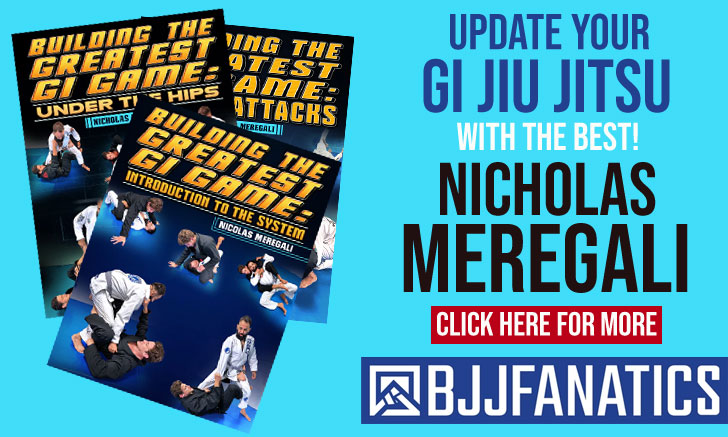 DECEMBER 7, 2016 as we approach the return of the innovative Grappling Pro Championship, happening on the 11th (this weekend). A tournament that will be crowning its heavyweight champion (224lbs) for the first time in the event's history, in an 8 man tournament offering also a high profile superfight between Fight Sport's star Ricardo Rezende and GF Team's top middleweight Victor Silvério.
As explained on the last event (September 2016), the rules laid out by the event's creator Marcel Goncalves were set for the event to be a bridge between grappling and mixed martial arts (MMA), particularly helpful for athletes who which to transition between the two combat sports at some point in their careers.
Another aspect of the game, heavily pushed by Marcel's views on the sport is the focus on making the competitors work to improve their position, trying to create an environment that does not allow room for stalling. With that in mind Goncalves has set the following guidelines (outside the standard jiu jitsu point system):
The SUMO PUSH OUT (1 point) rule forces the athletes to engage and develop mat control.
REVERSAL (2 points) is any time that an athlete manages to get on top of his opponent, except when an athlete chooses to pull guard. This rule enforces the control of positions.
Secure TURTLE CONTROL (3 points) when the guard is nearly passed and the guard player turtles, the passer is awarded points for a dominant position – if he secures that control.
LOCKED SUBMISSION (5) points are awarded when someone – in trying to roll out of a submission, ends up out of bounds. The match is reset from standing on the middle of the mat.
LAST SCORE (1 point) is awarded for scoring last every round.
TIE BREAKER is an extra point for the last person who scored, when the round ends in draw. This will avoid any chance of the match going into a referee decision.
How will the event plan out? See below:
GRAPPLING PRO 2 HEAVYWEIGHT TOURNAMENT
Venue:
BARRON COLLIER HIGHSCHOOL
5600 Cougar Dr, Naples, FL 34109
Dates:
9th December – Weigh-ins + Press Converence
10th December – amateur tournament
11th December – Pro Tournament/Heavyweight Title
Broadcast/Live Stream:
flograppling.com
Match 1 (Superfight)
SAVONNAH DEVOUCOUX VS EMILY FERNANDEZ
The event will kick start the action featuring two young women from the local jiu jitsu scene. Savonnah is a longtime student at Fight Sports – Naples, competing (and winning) in the Florida grappling circuit while Emily is a member of the Bruno Bastos Association, being widely regarded as a rising talent in the sport.
Match 2 (Heavyweight Tournament)
ROBERTO ABREU VS PAULO RIBEIRO
The main card will start with a match between two historic Brazilian ultra-heavyweights, who have been making history in the USA for quite some time. While the former ADCC open weight champion 'Cyborg' will be the favorite in this match, Paulo Ribeiro is a crafty veteran with a solid judo base and will be a tough match up for the Fight Sports team leader.
Match 3 (Heavyweight Tournament)
BRUNO BASTOS VS JIMMY FRIEDRICH
A duel between the old school and the new school of jiu jitsu. The veteran, Bastos has seen it all by competing in a wide variety of tournament rules. He will have the advantage in experience and in versatility, playing very well from top and bottom. The brown belt – Friedrich, on the other hand, brings a crafty guard and an excellent footlock game to the mat.
In this match-up, expect Jimmy to be the one looking for the submissions and Bruno to be the more positionally dominant athlete.
Match 4 (Heavyweight Tournament)
VINNY MAGALHAES VS JAROD DOPP
Fantastic match-up between two ADCC medalists. Vinny is one of the most exciting super-heavyweights to watch in the sport of submission grappling. A crafty guard player with excellent sweeps and a nasty footlock game. Dopp will have the advantage in strength and athleticism, and with these rules and short rounds will pose a serious threat to the podium spots.
Any of these two competitors could take the tournament on any given day. Arguably the best matchup of the first round of Grappling Pro. We're very excited to watch this one.
Match 5 (Heavyweight Tournament)
MAHAMED ALY VS ROBBY D'ONOFRIO
Another very exciting ultra-heavyweight that is expected to do very well this weekend, Mahamed Aly will have a very tough match in the first round against ADCC veteran Robby D'Onofrio. The Lloyd Irvin black belt is another one of the stars of this tournament, bringing epic scrambles and relentless pressure. D'onofrio is very well rounded and has competed extensively under no-gi rules.
Match 6 (Heavyweight Tournament)
Semi Final
Match 7 (Heavyweight Tournament)
Semi Final
Match 8 (Superfight)
VICTOR SILVÉRIO VS RICARDO REZENDE
Epic match between two very exciting middleweights stationed in the Florida area. Though we are more used to watching these two compete in the gi, particularly under IBJJF rules, expect both athletes to come very well prepared for this setting. Rezende (Fight Sports) has an aggressive guard game, which he used to defeat Silvério at the Miami Spring Open earlier this year, but expect Victor to come ready to earn back that 'W' on his record. Silvério has an intense top game, great takedowns and always brings an excellent strategy to his matches, so prepare for an intense match 8.
Match 9 (Heavyweight Tournament)
Final