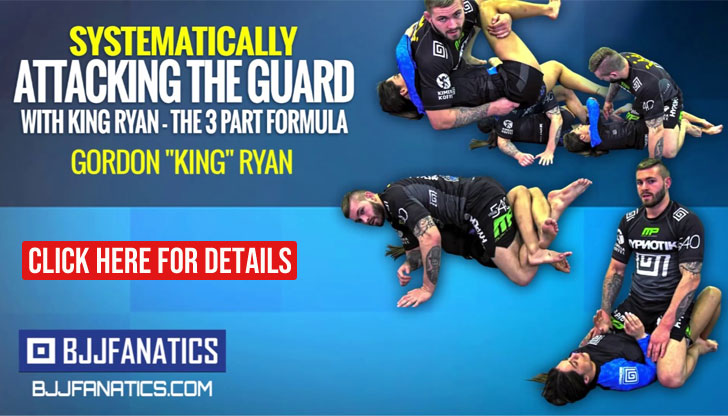 In Rio de Janeiro, Brazil the IBJJF released their first edition of the Rio Fall Open where jiu jitsu fans were blessed with amazing high level matches from some of the sport's rising stars, such as Jaime Canuto of GFTeam and Erberth Santos of Guigo Jiu Jitsu who took out all competition in crowd pleasing fashion.
Jaime Canuto had a tremendous run at middleweight, defeating some of the best grapplers under 82kg in Brazil on his way to the top spot, defeating Vinicius Corrales and submitting "Sandrinho" Vieira (Checkmat coach in Rio de Janeiro) by armbar.
Erberth Santos won double gold at the Rio Fall Open tournament, winning the superheavy division, submitting Fred Zaganelli in the final by choke. In the open weight division Erberth had plenty of tough opponents, but once again the Luiz Guilherme star pupil made quick work with the majority of these. In the semi final he beat the veteran Regis Alan Regis by wristlock, while in the final he fought Dimitrius Souza, the current Brazilian national champion. The two had a backwards and forwards battle that ended in 10×10. The victory coming by judges decision.
Another big name worth mentioning was the comeback of Joao Gabriel Rocha. the former world champion and ADCC finalist earned his first gold medal since his absence with a fantastic performance, submitting his first two fights.
Absolute: Erberth Santos vs Dimitrius Souza 10×10 (referee decision to Erberth)
Pluma: Douglas Rufino vs Paulo Fernando by choke
Pena: Kim Terra vs Alexandre Vieira
Leve: Luan Carvalho vs Alex Cabanes by points
Médio: Jaime Canuto vs Sandro Vieira by armbar
Pesado: Dimitrius Souza vs Alan Regis 2×2 (referee decision to Dimitrius)
Super Pesado: Erberth Santos vs Fred Zaganelli by choke
Pesadíssimo: Joao Gabriel Rocha vs Ricardo Evangelista
Erberth Santos vs Alan Regis

Joao Gabriel Rocha vs Ricardo Evangelista