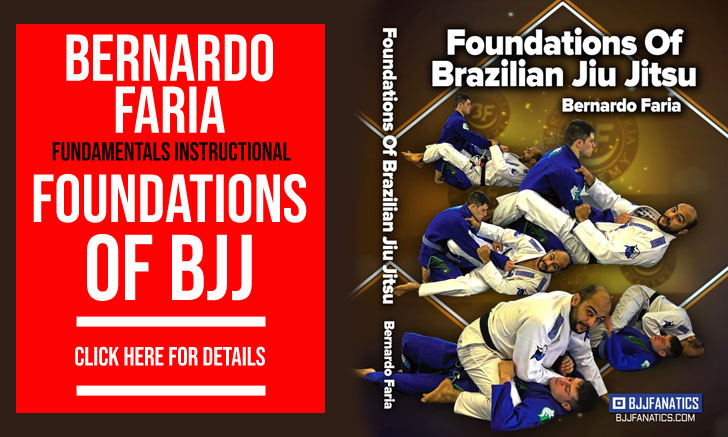 Kim Terra is a Brazilian jiu jitsu black belt under Ricardo Vieira, being a representative of the CTBJJA at international events, a team created by Kim's older brother Caio Terra. Kim is regarded as a tough competitor in the black belt division, having medalled in tournaments such as the World and Brazilian National No Gi Championships as well as the Pan American Jiu Jitsu Championship.
Kim Terra Jiu Jitsu
Full Name: Kim Terra
Nickname: n/a
Lineage: M. Maeda > C. Gracie > Helio Gracie > Rolls Gracie > Romero Cavalcanti > Ricardo Vieira > Kim Terra
Main Achievements:
South American Champion (2012)
Brazilian National Champion (2009 brown)
San Francisco Open Champion (2015)
World No Gi Championship 2nd Place (2007 brown)
Brazilian National 2nd Place (2012)
Brazilian No Gi National Championship 2nd Place (2014, 2013)
Pan American Championship 3rd Place (2009 brown)
Brazilian No Gi National Championship 3rd Place (2008 brown)
World No Gi Championship 3rd Place (2016)
Weight Division: feather ,light and middle
Favorite Position/Technique: n/a
Team/Association: CTBJJA
Kim Terra Biography
Kim Terra was born on the 26 of November, 1987 in Rio de Janeiro, Brazil. Kim started training jiu jitsu around 2002 at Ricardo Vieira's Fightzone, influenced by his brother Caio who already trained at these premises.
Shortly after he received his yellow belt Kim quit training. In 2004 Caio's relationship with Vieira had turned sour, this coincided with Kim's return to the mats, when he started having regular classes at his brother's house. Kim won the "Brazilian Beginners Championship" that year, competing for the Brasa Team (to which Ricardo was affiliated). Soon after this tournament Caio Terra was suspended by Brasa's management and decided to move to the Strauch academy, Kim stayed at Fightzone/Brasa for a short while before he followed his brother's footsteps.
Paulo Mauricio Strauch graded Kim Terra with his blue, purple and brown belts. Shortly after the brown belt Kim moved to the United States (2007) to teach jiu jitsu with his brother at the Cesar Gracie academy in California. During the 2007 to 2009 period Kim stacked an impressive medal collection, placing at the podium's of some important tournaments such as the No Gi Worlds and the Pan American Championship's.
After the quarter final of the world championship of 2009, Kim Terra was suspended for two years by Jiu Jitsu's main federation, the IBJJF (International Brazilian Jiu Jitsu Federation). This happened due to a controversial referee decision that led Kim to go on a rampage, kicking the advertising boards on the mat and having several arguments with the refereeing staff on his way out of the venue.
The ban left Kim with no choice but to move back to Brazil and leave jiu jitsu on the side. He enlisted a university to study, law. Terra kept training in Rio de Janeiro under Ricardo Vieira with whom he had re-established contact in 2008. It was Vieira (now with Checkmat) who graded Kim Terra with his black belt on January 2010.
In 2013 Kim Terra and Yuri Simões left the Checkmat due to a disagreement with the team's management. Since then, Kim and Yuri have been a part of the CTBJJA.
During the 2015 campaign for equal gender pay in the IBJJF Pro events, Kim Terra voiced his opinion against the movement on his Instagram account, alleging that the women's division wasn't as competitive as the men's divisions. Jiu Jitsu's tabloid media was quick to broadcast his post which caused an uproar among the grappling community, being deemed as sexist.
Kim Terra vs Vitor Sobral

Kim Terra @BJJ Hacks