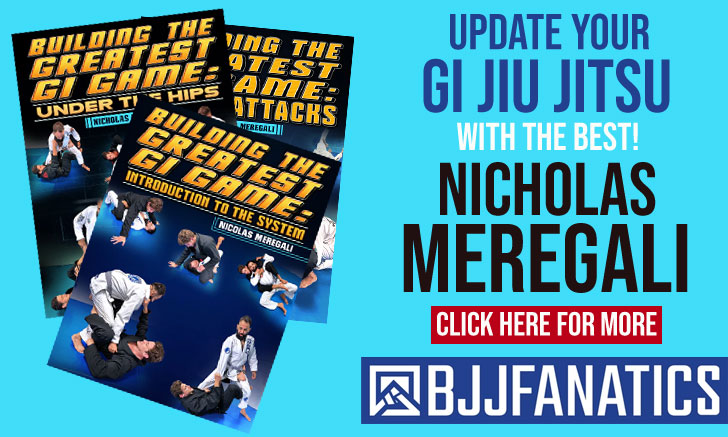 The brackets of the 2015 IBJJF No-Gi Pan American Jiu Jitsu Championship are out, and although the tournament is missing quite a few of the top jiu jitsu competitors, it still has plenty of steam to provide a solid day of entertainment and high level grappling.
Historically, the No Gi Pan Ams is regarded as a final step towards the World No-Gi Championship (which will take place on the 7/8 of November), though this year we may see a bigger divide in competition at black belt, since the Abu Dhabi Tour is having its Los Angeles Grand Slam next month, there are still plenty of awesome matches ahead of us. Below we will go through the male black belt divisions and make our predictions on who the winners will be.
IBJJF No Gi Pan American Championship Predictions
ULTRA HEAVYWEIGHT
1st: Abraham Marte
2nd: Gustavo Elias
3rd: Jason Lees
A scarce division, one which the Dominican grappler (Marte) should take with ease. Elias is a strong opponent and should not be taken lightly, but expect Abraham to rule this weight class.
SUPER HEAVYWEIGHT
1st: Guybson Sá
2nd: Robson Gracie
3rd: Paulo Henrique
Another division without much of the excitement of tournaments passed. No big jiu jitsu stars in the under 100kg (221lbs) weight division, though this will be a great way to get to know one of the newest Gracie family members to make it to the black belt division. Robson Gracie Filho trains at Renzo Gracie's academy and is said to be another rising talent among jiu jitsu's most well known family. Guybson is another member of an illustrious jiu jitsu family, who will have the experience advantage on the mat this weekend.
HEAVYWEIGHT
1st: Dillon Danis
2nd: Roberto Torralbas
3rd: Neiman Gracie
3rd: Andrew Maulbek
The heavyweights is where the Pan American Championship really starts getting to the interesting bits. The division will witness middleweight superstar Dillon Danis try his luck at heavyweight. The intentions behind this weight class shift are unclear, though most likely Danis is trying to avoid meeting teammates Mansher Khera and Jon Satava in his natural weight class.
Danis has some strong opposition in Roberto Torralbas and Neiman Gracie Stambowsky, two strong, seasoned competitors that will pose a big threat to the top spots of this division.
MEDIUM HEAVYWEIGHT
1st: Matheus Diniz
2nd: Marcos Tinoco
3rd: Thiago Sá
3rd: Frederico Moncaio
An interesting division with three very strong, and relatively new black belts. Diniz, Tinoco and Sá. The interesting battle will most likely occur at the semi finals between Tinoco (Alliance) and Sá (Checkmat). The two have very exciting games and have never met on the mats prior to this, which should make an explosive grappling cocktail.
MIDDLEWEIGHT
1st: Otávio Sousa
2nd: Jonathan Satava
3rd: Marcelo Mafra
3rd: Mansher Khera
A small but very talent dense division, the middleweights have a fair share of world and pan american champions. On paper Sousa and Mafra have the most accomplishments, but both Satava and Khera are strong candidates to that top spot.
LIGHTWEIGHT
1st: Garry Tonon
2nd: Rodrigo de Freitas
3rd: Renan Borges
3rd: Bricklin Welch
There are not many different scenarios in this division. Tonon and de Freitas are clear odds on favorites to take the top podium steps. Renan Borges is a tough and seasoned competitor, with an exciting style that should make for a superb match against Garry in the semi-finals, however Tonon has way too much momentum to be stopped by anyone but the elite at this moment in time. Rodrigo de Freitas is another interesting matchup that should be very entertaining to watch.
This should be Garry Tonon's farewell to the lightweight division as he has stated recently his plans to move down towards featherweight.
FEATHERWEIGHT
1st: Paulo Miyao
2nd: Gianni Grippo
3rd: Edson Oliveira
3rd: Mayko Borges
A very well stacked division with exciting grapplers such as Gianni Grippo, Miyao and back attack specialist Edson Oliveira. There are not a lot of grapplers who can stop Paulo at this weight class, but expect Oliveira and Grippo to give him two tough tests.
LIGHT FEATHERWEIGHT
1st: Joao Miyao
2nd: Mark Ramos
3rd: Joseph Best
Not too much competition for Joao this year. Cicero Costha's black belt should have his toughest match against Edson Carvalho's black belt Mark Ramos, who is a veteran grappler in the United States East Coast.
ROOSTERWEIGHT
Washington Luis is travelling all the way from California to New York to collect a medal. one man division.