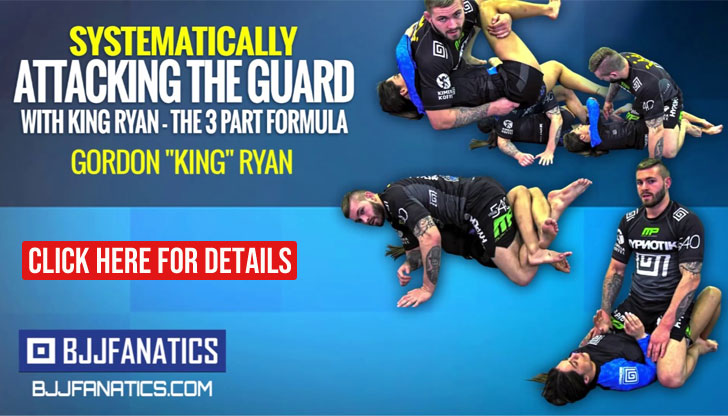 SEPTEMBER 26, 2023, this weekend (23-24) Brazil held the most important IBJJF no-gi jiu-jitsu event in the region, the Brasileiro Sem Kimono, which translates from Portuguese to Brazilian No-Gi Nationals. The event gathered some of the top grapplers in the country but also a few international names such as Shay Montague of Scotland, Belize's Dante Muschamp, Julian Sonjek of Poland, Peruvian grappler Jorge Escudero, and Aurelie Le Vern of France.
THE FOREIGN LEGION
Out of this foreign legion that invaded Brazil this weekend, two athletes scored very big wins for their countries and themselves. Shay Montague was the first of the day to take gold for Scotland and his team East Coast Jiu-Jitsu. Making his black belt debut, the talented roosterweight had a fun first match where he went toe-to-toe – quite literally – exchanging footlocks with former Brazilian champion Aniel Bonifacio whom he submitted with a rather brutal heel hook. For the final, Montague met fellow black belt rookie, Weslei Costa in a more tactical affair decided via advantages.
French athlete Aurelie Le Vern also found success at the Brazilian No-Gi Nationals, taking double gold (weight & absolute), and submitting all but one of her opponents (Double Five's Roberta Ribeiro). Aurelie displayed great forward-moving jiu-jitsu, always aggressive from top & bottom, always looking for the back, a position from where she submitted all her opponents.
Equally worthy of mention is Jorge Escudero of Peru. Escudero had 5 matches and earned 2 medals (1 bronze & 1 silver), with impressive wins over well-known names of the international circuit such as veterans Tyrone Goncalves and Luan Carvalho.
IMPRESSIVE BRAZILIANS
From an entertainment/productivity standpoint, arguably, none beat Rafael Paganini. The exciting and submission-oriented medium-heavyweight had a great gold-winning performance showing the many holes in a few modern-day grapplers by using solid leg-locking defense with perfectly timed wrestle-ups to steal the 85-kg weight class.
Equally fun to follow was Julia Boscher. The veteran grappler has struggled with injuries but looked to have left those stormy days behind with a fun gold medal run at the Brasileiro Sem Kimono. 2 matches, one submission, and a dominant win over Stephanie Jangelni in the semi-finals.
Veteran Roger Gracie's training partner, Charles Negromonte put his world-class pressure passing to the test once again and looked great doing it. 3 matches, 2 submissions, and a very fun performance.
THE NUMBERS
The No-Gi Brazilian Nationals 2023 produced a total of 109 matches in the adult black belt division, 84 male contests and 25 female ones, 41 of which ended via submission (28 male & 13 female).
Most used submissions:
– 13 RNC finishes
– 11 Inside heel hook finishes
– 5 Outside heel hook finishes
This year marked the first time we saw heel hooks with more instances than chokes from the back control in this event. We also saw the first ever (on record) smother tap in an IBJJF/CBJJ Brazilian No-Gi National event, a submission that took place in Juliana Teixeira's defeat of Amanda Rodrigues in the female middleweight division.
To check the winners and the results of the event's main matches, please check below.
CBJJ BRAZILIAN NO-GI NATIONALS 2023 RESULTS
BRASILEIRO SEM kIMONO CHAMPIONS:
55 kg (122 lb) Shay Montague (ECBJJ)
61 kg (135 lb) Felipe Machado (Piramide GA)
67 kg (148 lb) Ismael Santos (GFT)
73 kg (162 lb) Ruan Alvarenga (Alliance)
79 kg (175 lb) Ygor Rodrigues (CTMR)
85 kg (188 lb) Rafael Paganini (Dream Art)
91 kg (201 lb) Charles Negromonte (Roger Gracie)
97 kg (215 lb) Davi Silva (GFT)
+97 kg (+215 lb) Antonio Assef (GFT)
OPEN WEIGHT Daniel Conceicao (GFT)
51 kg (113 lb) Jessica Caroline (R1NG)
56 kg (124 lb) Vitória Assis (Double Five)
61 kg (135 lb) Maynne Correa (Gracie Barra)
66 kg (146 lb) Julia Boscher (GFT)
76 kg (168 lb) Aurélie Le Vern (Six Blades)
+76 kg (+168 lb) Mikaela de Lima (GFT)
OPEN WEIGHT Aurélie Le Vern (Six Blades)
ROOSTER, MALE
Semi-Finals:
– Weslei Costa def. Oziel Santos via Lateral kneebar
– Shay Montague def. Aniel Bonifacio via Inside heel hook
Final:
– Shay Montague def. Weslei Costa via advantages
LIGHT FEATHER, MALE
Semi-Finals:
– Felipe Machado def. Aridriano Carvalho via Inside heel hook
– Welerson Goncalves def. Valor Ulysses via 2×0
Final:
– Felipe Machado def. Welerson Goncalves via DQ (lack of combativeness)
FEATHER, MALE
Semi-Finals:
– Jonas Lisboa def. Rodrigo Sousa via Kneebar
– Ismael Santos def. Ronald Alves via RNC
Final:
– Ismael Santos def. Jonas Lisboa via Inside heel hook
LIGHT, MALE
Semi-Finals:
– Luiz Pimentel def. Artur Lanes via Outside heel hook
– Ruan Alvarenga def. Leo Domingos via 4×0
Final:
– Ruan Alvarenga def. Luiz Pimentel via RNC
MIDDLE, MALE
Semi-Finals:
– Ygor Rodrigues def. Dante Muschamp via 2×0
– Fabio Caloi def. Pierpaolo Chiappe via Inside heel hook
Final:
– Ygor Rodrigues def. Fabio Caloi via decision
MEDIUM-HEAVY, MALE
Semi-Finals:
– Rafael Paganini def. Servio Tulio via 2×0
– Iago Duarte def. Rodrigo Tatu via Advantage
Final:
– Rafael Paganini def. Iago Duarte via 4×2
HEAVY, MALE
Semi-Finals:
– Charles Negromonte def. Jardel Costa via Katagatame
– Leonardo Goncalves def. Jorge Escudero via 2×0
Final:
– Charles Negromonte def. Leonardo Goncalves via Advantages
SUPER HEAVY, MALE
Semi-Finals:
– Davi Silva def. Gabriel Brod via 3×0
– Lucas Alves def. Joao Rangel via Advantages
Final:
– Davi Silva def. Lucas Alves via 2×0
ULTRA HEAVY, MALE
Semi-Finals:
– Guilherme Lambertucci def. Daniel Conceicao via advantage
– Antonio Assef def. Julian Sonjek via 2×0
Final:
– Antonio Assef def. Guilherme Lambertucci via 6×2
ABSOLUTE, MALE
Semi-Finals:
– Jorge Escudero def. Luan Carvalho via 2×0
– Daniel Conceicao advanced as Paulo Begazo could not advance
Final:
– Daniel Conceicao def. Jorge Escudero via 2×0
LIGHT FEATHER, FEMALE
Semi-Finals:
– Jessica Caroline def. Flavia Soares via guillotine
– Barbara Silva def. Kathleen Egan via Advantages
Final:
– Jessica Caroline def. Barbara Silva via 2×0
FEATHER, FEMALE
Semi-Finals:
– Vitoria Assis def. Thauany Correa via Inside heel hook
– Bianca Giannini def. Amanda Iraha
Final:
– Vitoria Assis def. Bianca Giannini via RNC
LIGHT, FEMALE
Semi-Finals:
– Maynne Correa def. Izabel Seki via 7×0
– Milene Silva def. Patricia Oliveira via Smother tap
Final:
– Maynne Correa def. Milene Silva via RNC
MIDDLE, FEMALE
Semi-Finals:
– Priscila Batista def. Juliana Teixeira via Advantages
– Julia Boscher def. Stephanie Jangelni via 5×0
Final:
– Julia Boscher def. Priscila Batista via Outside heel hook
HEAVY, FEMALE
Semi-Finals:
– Aurelie Vern def. Karen Suely via RNC
SUPER HEAVY, FEMALE
Semi-Finals:
– Mikaela Lima def. Roberta Ribeiro via 2×0
ABSOLUTE, FEMALE
Semi-Finals:
– Juliana Teixeira def. Priscila Batista via Advantages
– Aurelie Vern def. Roberta Ribeiro via 3×2
Final:
– Aurelie Vern def. Juliana Teixeira via shoulder lock